10 Best Home Improvements For Increasing Property Value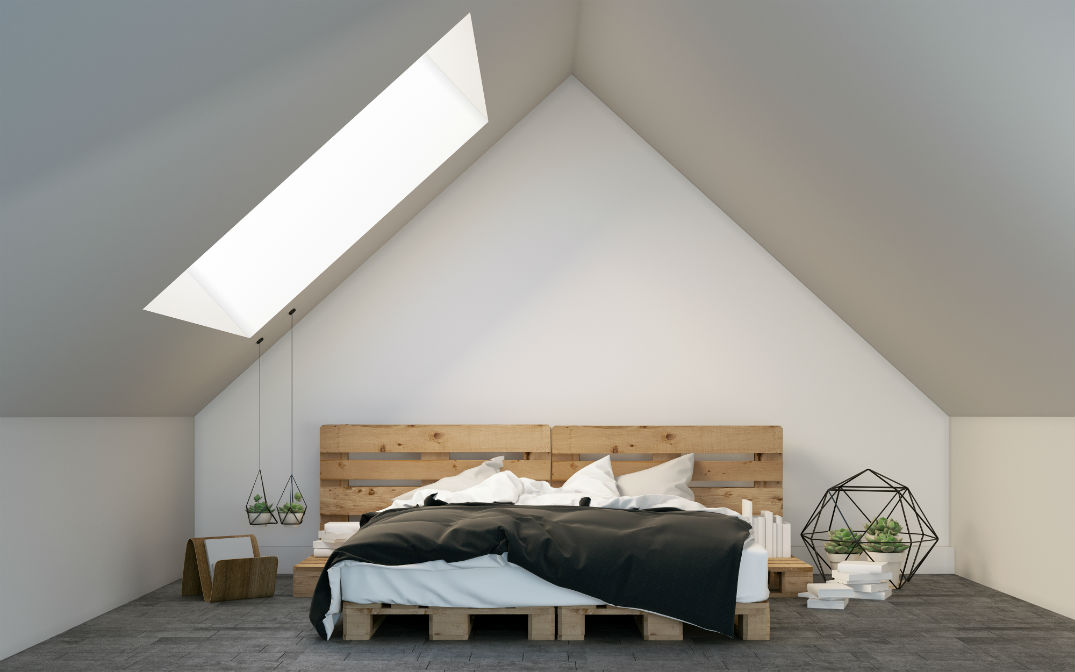 Most appraisers have stories of homeowners irate over the fact that the special remodeling job they performed added zero value to their home. The imported Italian tile you used in your entryway or the pool in the backyard may be of immense value to you while you live in the home, but unfortunately they aren't items that buyers shopping in your neighborhood value.
To get the most bang for your home improvement buck, consider these 10 best home improvements:
1. Indoor Systems
Before you consider cosmetic and even functional improvements (such as adding additional square footage) to the home, make all needed upgrades, repairs or replacements to the home's major systems. Major systems include plumbing, heating, electrical and sewer systems, among others.
Buyers want assurance that these basic items are in working order and won't need to be replaced or repaired in the near future, an issue that will most likely be addressed in the home inspection. Older homes may require updated wiring and plumbing. An old roof should be replaced. Address problems with heating and air-conditioning units.
2. Outdoor Replacement Projects
Replacement projects will give you more added value than remodeling projects, according to Remodeling Magazine. Fortunately for homeowners, these types of projects are also the least expensive and add to the home's curb appeal. Consider replacing the garage door, siding, the front door and windows. The average return on investment for these projects is almost 72 percent.
The ROI on replacing garage doors, siding, front doors and windows is almost 72%!
The magazine suggests fiber-cement or foam-backed vinyl siding, adding a steel entry door, and vinyl window replacement.
You Might Also Like:
3. Attic Bedroom
The number one home improvement project as far as recouping a return on your investment is the addition of an attic bedroom, according to Remodeling Magazine. At a nationwide average cost of a little over $50,000, expect to recoup 72.5 percent of the cost of adding the attic bedroom when you sell the home.
4. Add an Additional Bathroom
Over the past few decades, the kitchen was the average homebuyer's focal point when choosing a home. In 2011 bathrooms became more important to buyers than kitchens. That said, an additional bathroom, even a half bathroom, adds significant value to your home, according to the experts at the National Association of Home Builders (NAHB).
A half bath may add up to 10.5 percent to a home's value, while a full bath can tack on an additional 20 percent. Of course, the amount of additional value you will receive varies according to the home's other features.
In 2011 bathrooms became more important to home buyers than kitchens.
The price of adding another bathroom to the house varies as well, depending on region. If you live on the West Coast, plan on paying almost $50,000 for a new bathroom, according to Remodeling Magazine. The magazine also states that, at the sale of the home, you'll recoup almost 67 percent of the cost of the additional bedroom. East Coasters can plan on spending a bit less – around $41,000, but will recoup less as well – 47.7 percent of the cost.
Tip: If you're on a tight budget and can't afford a bathroom addition, give the existing bathrooms a facelift. A fresh coat of paint, new fixtures and new flooring will add value and make the home show better.
5. Kitchen Improvements
Kitchens tend to be the heart of a family home so anything you do to improve your kitchen will add value. Again, painting the kitchen should be the first step, whether you plan an entire remodel of the room or just a minor facelift. Vinyl flooring tends to make the room look dated, so consider replacing it with laminate or tile. New cabinetry, kitchen sink fixtures and updated lighting will all add value.
Tip: Folks on a budget can still increase value by sanding and then painting or staining cabinetry and adding new hardware and by purchasing new (matching) appliances and new countertops.
6. Boost Curb Appeal
When a TV show can be built around this one subject, it's a pretty good indication of its importance. Curb appeal is what beckons potential buyers into your home and underestimating its importance to the value of a home is a big mistake many homeowners make.
If you have a healthy budget, and your landscaping needs extensive work, consider hiring professionals for this home improvement project. A landscape architect can be pricey but necessary if your yard is in desperate need of an overhaul. According to Jeff Mitchell with the American Society of Landscape Architects (ASLA), curb appeal shouldn't stop at the front yard, but should be extended to the backyard as well.
At the very least, clean the yard of any debris, trim trees and shrubs and spread fresh mulch in the planting beds. A poorly maintained front yard can result in up to a 10 percent drop in value, according to Houston appraiser Frank Lucco.
Here's a quick video that will walk you through the basics of increasing curb appeal:
Budget curb-appeal improving landscape projects include:
Line the walkway with solar-powered lights. The big home improvement stores carry a variety of inexpensive styles and all you need to do is stick them in the ground. Not only are they functional – lighting your way at night – but they provide ornamentation as well.
Green up the lawn, keep it mowed and edged and reseed bare spots.
Add color to the planting beds. Be careful to keep your color choices aligned with the home's architecture. In other words, don't add cottage garden-type flowers to a bed in front of a starkly modern home. Certain plants are grown because of their interesting and colorful foliage, such as hosta and coleus, and are better suited to more modern homes. If you have questions about what to plant, consult with the experts at your local nursery.
Plant a tree. Yes, it sounds like an Arbor Day slogan, but planting a tree in your front yard pays off by helping cut energy costs in the summer (if strategically located to shade the house) and by adding value to the home. Not sure which tree to plant? Use the fun National Tree Benefit calculator to assist you with making the right choice. Just enter your zip code and the calculator will bring up a list of trees suited to your region and let you know the benefits of each.
7. Refurbish the Basement
Converting the basement into a finished room adds usable square footage to the home. Finishing basements is one of the best ways to increase your home's value as it transforms unfinished basements – glorified storage space – into a usable, attractive room.
Consider the following basement bar. Who wouldn't be willing to splash out thousands for the privilege of owning something like that?
Here is a short list of rooms your basement can become – and accoutrements to put inside it – if you choose to renovate it:
Sports den – Big screen TV, sports memorabilia, overstuffed couches and cushy carpeting
Lounge – Pool table, wet bar, dark hardwood floors and a poker table
Children's play area – Playset, soft furniture like beanbag chairs, arts and crafts table and bins and shelves for toys and books
Photo courtesy of KairosPhotography.
8. Additional Storage
Most new homes come equipped with lots of storage. Older homes, on the other hand, tend to lack even some of the basic storage options, such as a coat or linen closet. If you lack the space to expand closets or other storage spaces or build new ones, consider redesigning the spaces you do have.
There are specialty stores now dedicated to nothing but storage solutions. Do-it-yourself projects may include adding a complete closet system or adding organization details to a pantry.
9. Additional Square Footage
Every 1,000 square feet added to a home raises the value by more than 3.3 percent, according to a 2003 study for the National Association of Realtors®.
While that percentage doesn't sound significant, when you put it into numbers it makes a lot more sense. For instance, if your home is valued at $200,000, a 3.3 percent increase adds an additional $6,600 to the value.
Additionally, the 3.3 percent statistic can most likely be adjusted upward based on the age of the study. The study also claims that each additional bedroom adds 4 percent to the value of the home.
Each additional bedroom adds 4% to the value of the home.
If your laundry is located in the basement, the value of your home decreases by two percent, so if you plan on adding square footage to the home, build a laundry room on one of the upper floors.
10. Miscellaneous Home Improvements
There are many small items you can add to the home that buyers will perceive as adding value. Some of these include:
Alarm systems
Water filtration system
Luxury touches such as an upgraded dishwasher, whirlpool bathtub and built-in wine coolers may peak the buyer's interest. Luxury homeowners can take this a step further by adding an in-home theater and additional spa-like features to the bathrooms.
Caveat – Invest in Home Improvements Wisely
One of the most important things to keep in mind when considering any home improvement project is to not go overboard. The value of your home is partially determined by the value of your neighbor's homes, so don't make improvements that bring your home's value significantly over the general value of other homes in your neighborhood.
Comments
Tim Bird - February 6, 2015 at 6:14 am
This is really well written article that gives brilliant ideas. I've posted it here
http://birdseyehomeimprovements.com/top-15-home-remodeling-tips-increasing-homes-value/
Jordin - January 13, 2015 at 2:47 pm
I was thinking fences too! After moving into my new home in North Palm Beach, the last item on my list of projects was the fence. I got six different quotes and chose Fence Crafters not just because they were affordable but also I got a good vibe from them during the bids process. My gut feeling paid off. Their team completed my fence professionally, efficiently and affordably. I would highly recommend this company for any fence job, large or small.
Tim - November 24, 2014 at 4:41 am
If you are purely looking to sell your home there are also a number of inexpensive ways in which you can boost the value of your home. I wouldn't even go as far as calling these home improvements, but they are all based around improving the first impression of when potential buyers visit your home.

1. Staging furniture and de-cluttering
2. Making sure the garden is presentable and maintained
3. Mood lighting

These three can improve first impressions, and therefore often increase the amount that you can expect to receive from your home.
Tee - February 2, 2015 at 10:33 am
Great comment! I agree totally! I would add: certain smells like " vanilla" will relax most people. Sounds crazy but it works! Grab some plug-ins!
NF - November 11, 2014 at 2:03 pm
I am buying a townhome and I have 2 townhomes I need to choose from. The first townhome is between two other townhomes and because of that it lacks on natural lighting. The kitchen and living room have one big window but that is it. The upside of this house is that the master bedroom is much bigger and because of that I will be able to have a bigger master bathroom. The master bath has one sink and a tub and shower combo. Because the room is bigger I will be able to change the bathroom and have the shower and tub separetely and add double sinks. The other townhome is on the corner so I would only have one neighboor and the downstairs and upstairs would have many more windows. The downside would be that the master bedroom would be almost 5 feet smaller and I would have to keep the bathroom small with the tub shower combo and only one sink. So my question is:
Which one would be better for re-sale later?
The middle unitl with bigger master and bigger bathroom (overall it is 110 more square feet) but with less natural lighting?
Or the corner oner with more windows but a smaller master suite and small bathroom.
PS: Everything else is the same on both houses.
Thanks
NF - November 11, 2014 at 2:06 pm
btw even making that bathroom bigger it would not impact the size of the master on the middle unit. The master bedroom would still be 5 feet bigger than the other.
Also the living room and the kitchen only have one window but it also has a door to the back of the house which brings light in.
Thanks
Kate - February 1, 2015 at 3:51 pm
110 square feet does make a large difference in townhouses, but end-units almost always hold their value longer. Having only one neighbor and all that extra light is something you will never have with the middle unit. However, there are other factors to consider- such as exposure, location within the complex, condition, selling motivation etc. Unless the master bedroom/bathroom in the end unit is super tiny, I would go for the end unit. I am an experienced real estate agent btw.
jf - November 8, 2014 at 10:44 pm
We have an ugly half-bath off of our kitchen. We don't have a pantry. Not that we plan on selling any time soon, but we have considered taking the half-bath and converting it to a pantry. We have two full-baths already. Thoughts?
sw - November 10, 2014 at 7:49 pm
Don't do it. A 1/2 bath is worth more than a pantry. Look for a way to re-arrange the kitchen for better use.
Sherry - January 1, 2015 at 7:08 pm
I agree with the other commenter, I'm looking for a house now and I'd MUCH rather have a crappy half-bath downstairs than a pantry! My mom's getting older and she won't visit if she has to go upstairs to use the restroom. I can always buy a rack or find extra storage somewhere, even pare down if necessary, but I'm in no position whatsoever to put in plumbing to make a bathroom downstairs! Besides, I don't really want my guests milling around upstairs under the guise of needing to use the restroom, that sounds terrible but it's true! I don't want to walk up there when I'm feeling particularly lazy myself, either.
Johne417 - September 22, 2014 at 6:20 am
reverse phone lookup free results I am no longer positive feekcfddedgc
Johnk689 - September 22, 2014 at 6:18 am
Your style is really unique compared to other folks I've read stuff from. dagkfeeggaed
Johnc116 - September 22, 2014 at 6:18 am
I know this if off topic but I'm looking into starting my own blog and was curious what all is required to get set up? I'm assuming having a blog like yours would cost a pretty penny? I'm not very web savvy so I'm not 100 positive. Any recommendations or advice would be greatly appreciated. Thanks daeabedecgae
Michael M - October 2, 2014 at 4:04 am
You can start your own blogging site for as little as $5 a month.
Candy Tomlin - September 8, 2014 at 7:33 pm
All this is stuff I learned watching HGTV. The only change being that bathrooms now outrank kitchens. I think this is because so many people have already remodeled kitchens. By the way, if you don't have a competitive kitchen on the modern scale, you better do that to even get your house looked. It's expected now and the other features are bonuses. Anyway, I get all that but I live out in the country. I own a "hobby" farm, 12 acres with a couple horses on pasture, couple small barns and one large tobacco barn left over when the big farm was split up. You can't see any neighbors and we are the only ones on this road. Now other area homes are very widely priced due to the difference in property sizes. So we can't use the standard of "neighbor values". I don't plan on selling in the next 5 yrs but my home does need updates (such as the kitchen) but I don't want to make updates that won't add value down the road (and as the other guy said), waste my time and money. I know I need to do kitchen and baths #1. I love your basement stuff cause that's one I have been dying to do, but my husband said it wasn't worth it. I want a bar down there. LOL. Anyway, can someone give a country girl some love out here and give us some options for our homes. Thanks ya'll from Tennessee
Tee - February 2, 2015 at 10:53 am
My only suggestion for " what to do with the basement" is to FIRST look at the average home buyers in your 5 mile area. Are they families with 2 kids, then you would want a basement that can be converted into a play room, and a entertainment room. If its investors buying mostly and they are renting to the near by college kids that want to escape the dorms; then finishing the basement and adding a bar may not be so wise as to the investor will do it himself. But I would add a 1/2 bath in the basement, to make ideas fireworks in the investors head. So my only suggestion is to look at your immediate market, and think after 5 years, this crowd will be older, and what will be coming in or has your neighborhood always been the "conservative 35+ pushing 60 years neighborhood lifers" (yes I am one …lol)! Note: if your basement is big enough to squeeze in a bathroom, a bedroom. and still have enough space for entertaining! Now that option of having a "guest room" in addition to the 4 bedrooms atop. Just some ideas to think of, hope it all works out for you and your husband.
Charles - July 15, 2014 at 8:33 pm
My home was built in 1951. When I bought this home I was in recovery mode after having suffered some devastating personal and physical situations. Since that time I have completely replaced all sheetrock, rewired the entire home w/ upgraded 200 amp main, completely repiped all plumbing pipes and fixtures, installed washer/dryer hook-ups and icemaker water line, replaced all doors and door frames, replaced all windows with double pane insulated, installed new engineered floors and slate floor in kitchen, installed Hardy board lap siding, added 7/16 OSB to existing 1″ lumber roof decking with #30 felt and 30 year shingles. I also poured a 60′ x 10′ concrete driveway and new walkway to front door, poured 24′ x 26′ patio deck, cut down three old(almost dead)Cottonwood trees and relandscaped with Dwarf Burford Holly, Dwarf Yaupon Holly, planted Live Oak tree, planted Bradford Pear tree, assorted Roses and Gardenias. Did it all by myself….with only one leg.
Ken - November 16, 2014 at 6:07 pm
Levittown
abeblink - January 15, 2015 at 12:16 pm
WOW, most people would not do a fraction of what you have done or even finish one part of a project.
John Finler - April 30, 2014 at 1:21 pm
If you really want the best work for your money i suggest you take it to http://housecpr.com/. They are an excellent group of workers and they will get the job done right, fast, and for the right value. They did my kitchen a couple of months back and it looks fantastic i am so glad i went to them and no other place. They worked hard until they saw i got what i wanted. I recommend contacting them if what you want is a professional for your task.
Mr. Baldwin - April 21, 2014 at 1:32 am
Really useful tips of 10 best home improvements for increasing property value. which is really good to see and read that. thanks to share it.
Mr. Poul - April 17, 2014 at 4:04 am
Curb appeal is what beckons potential buyers into your home and underestimating its importance to the value of a home is a big mistake many homeowners make.
Sergio - March 26, 2014 at 10:05 am
Sorry folks… but out of all the improvements one could spend money around the house, the one to bring in THE MOST RETURN IN VALUE, at a cost much LOWER than any decent KITCHEN / BATHROOM renovation and to have the biggest "WOW" effect on EVERY POTENTIAL BUYER, is THE GARAGE…

It's always the same… in every neighborhood… nice homes, with pedicured yards, nice kitchens… and a NEGLECTED, UGLY, DIRTY GARAGE, full of clutter, old lamps, broken furniture and old "National Geographic Magazines" seating in the warmth and the 50k car seating outside… It's just not smart and a complete WASTE of one of the LARGEST ROOMS in the house.

You people would be AMAZED the difference a GOOD CLEAN UP, a coat of fresh paint, some well thought out shelves, cabinets and a GORGEOUS HIGH SOLIDS EPOXY FLOOR can make… It's guaranteed to easily add
300% of what you've spent to your HOME VALUE !!! Just think about it…
Anne - April 1, 2014 at 3:29 pm
The fixes you touched on with the garage can be easily accomplished with little money and effort. When someone is buying a home, I believe they look at what will cost a lot of time and money to change in the home if they were to buy it. People tend to not want to do a lot of work when they purchase a home. I feel the garage would be the least of their concerns. However having a great looking garage door that is insulating and good looking is a plus.
Mike - August 1, 2014 at 7:56 am
Wow, how bad is your garage? When we look at homes, the garage is the last thing we consider. Of course we are looking at homes worth nearly $1 million, so the garages are typically well maintained so it may not be as big of a factor as it would in a smaller/less expensive home.
G - September 29, 2014 at 3:15 pm
Someone smack Mike
abeblink - January 15, 2015 at 12:21 pm
Ok, but I'm sure his friends and family do that every time he opens his mouth.
jrichins4 - March 21, 2014 at 3:23 pm
I live in an upscale neighborhood with my house being the oldest. (16 years old compared to 5 years old) What is a better investment, all stainless steel appliances or a granite counter top? Only have money to do one or the other. Surrounding houses have both.
Anne - March 18, 2014 at 3:03 pm
Your article on increasing property value was very helpful. My mother is looking into remodeling their downstairs bathroom, and in there currently is a bathtub with a sliding shower door. It is very old school and not aesthetically attractive. Would it bring the house more value to tear it completely out and put in a new shower or to just replace it with a beautiful bathtub?
Steven Kuria - February 7, 2014 at 4:19 am
Thanks for the give best home improvements for increasing property value.It's very useful article.
Joe Homeowner - February 4, 2014 at 3:39 pm
I redid the kitchen, windows, baths, siding, heating, roof, and added a 4 season sun room. All in all, about 120k in cost. Then I went to sell and the agent tells me the house is fantastic, but it is way over what the neighborhood can bear. I wound up the most expensive house in a half mile radius. Total loss and waste of time and energy.

You don't buy the house you live in as an investment. That is just stupid. You buy it because it is what you want and need and where you want to live.

There is no rule anywhere that says your house must go UP in value over what you paid for it. BALONEY!!

The appraisal of a home is someone opinion based on specs. Most appraisers never set a single foot inside the home they are appraising. One house could have all high end cabinets and flooring and fixtures and the home next door could be the exact same layout and square footage, but still has all builder grade crap in it. Yet the appraisal on your place comes in way low.

The appraisal industry and home inspection industry is a joke.

You want to make money on a home, best learn how to apply for permits and do the work yourself, otherwise unless you got the place for a song, you are in for a rude surprise after a LOT of work.

House flippers are NOT interested in doing things correctly or properly. They just want to slap lipstick on the pig and sell it for max profit to newbie home buyers that don't have a clue. They don't maximize profit by doing things right. Think quick and cheap. Uh oh..looks like there is some serious framing issues under that floor we just took up. Shhhhh….just cover it up with the new shiny flooring.
Shawn - March 16, 2014 at 3:48 pm
You have to be careful when dumping that much money into a Reno. First thing is to research what the comps are selling for. Also, remember you can always change the house but you can never change the location! Huge thing to remember!
chris - April 1, 2014 at 8:38 pm
agreed with every word, Joe!
Laura Acker - May 9, 2014 at 1:35 pm
Incorrect! I've been an appraiser for over 20 years and you're absolutely incorrect. Appraisers go into every existing home they appraise assuming a full appraisal was ordered. With regard to new construction, they base the appraisal off plans and specifications because the house isn't built yet to walk through.
Russell - October 9, 2014 at 5:29 am
I had 2 full appraisals done on my home within one year of each other. The later one was $40k less even after a kitchen remodel and a 3 car garage added to the property. With home prices in my area increasing during this timeframe, I would expect if anything a little return on my investment and not a complete loss (at least on paper).
Of course each appraiser is saying the other's is a bad one, but you are kind of at their mercy when it comes to the comps they use. So it seems that even if they are competent at their work you can still get burned.
Rich H - January 29, 2014 at 1:30 pm
Love the idea of improving the kitchen and agree with the fact that it is the heart of the family home. Kitchens can be so expensive to update but you gave some really great ideas if your on a tight budget. Great post and ideas, Thanks.
Nick B - December 30, 2013 at 11:04 pm
Can someone clarify this for me? It seems that I can't find any home improvement that actually provide true income. If I am recouping less than 100% at time of sale then each improvement is still a loss of profit, the best ones merely offset costs. Is this true? Am I missing something? Thanks!
M - January 2, 2014 at 1:50 am
To Nick B:

I agree, the author does not express herself clearly. In one example, when she writes that an improvement will recoup 72% of costs, he means you recoup 172% of the costs.
Jill b - January 29, 2014 at 9:16 pm
No, every improvement here brings back less money than it's worth. You will not recoup 172% of the cost. If you spend $100 on an improvement, then you will get back $72 of that when you sell the home.
Brandon - April 6, 2014 at 1:41 pm
No, because then nobody would improve, because that is what some people do, buy a house for cheap, spend 100k on updating it, and sell for 150k more than it was originally worth, because new buyers usually don't want to do work and because it increases the beauty/features/usage of the home and attracts more buyers.
martha abbott - September 26, 2013 at 8:11 am
If I add solar panals on the roof of my home how much of my investment can I hope to recover. I live in Missouri.
John Carpenter - September 20, 2013 at 12:46 am
First impressions are made almost instantaneously and consequently by the time a potential home owner enters a home, the neighborhood in which the home has been built, the surrounding properties, and other aesthetics impact this impression to a significant degree. Consequently, the VERY first upgrades should be made to the exterior.
Simple, yet dramatic improvements can be made by investing in a quality front door, a new mailbox, a more aesthetically pleasing house number, flower boxes, and exterior light fixtures. These improvements can be made for less than $1,000 and will go a long way to setting the stage for the impression a buyer gets once in the home.
sam hall - August 6, 2013 at 11:38 pm
A 1,000 sq. ft. addition would cost at least $15,000 ($150 sq. ft), and would add 3.3% ($6,600) to the resale value of a $200,00 home. You're recommending this as a wise/profitable investment?
D. Clark - October 20, 2013 at 6:56 pm
That doesn't sound wise at all in the interest of getting ROI.
But 3.3% sounds wrong as a general rule. Done right, the added value should basically equal the going $/SF for that propery x the added SF.
sam hall - August 6, 2013 at 11:36 pm
A 1,000 sq. frt. addition would cost at least $15,000 ($150 sq. ft), and would add 3.3% ($6,600) to the resale value of a $200,00 home. You're recommending this as a wise/profitable investment?
Samuel - August 5, 2013 at 8:11 am
I definitely think that kitchens and bathrooms can add the most value to a property! Some very good advice here – thanks =)
m2aj - July 30, 2013 at 7:06 pm
Adding 1000 square feet increases the value of a home by 3%? Where?
Where we live 1000 square feet difference in home prices is such that that would likely change the average 1200-1400 square foot single family from $500,000-$600,000 price tag to a $800,000-1 million depending on the type of room being added. A $6600 increase in value hardly seems worth the cost-no one would do it…
Dana C. Larew - July 17, 2013 at 9:25 am
I have the option of fixing up a 70 year old house that was damaged in a fire, or selling "as is" or tearing it down and rebuilding. The estimate was placed at 100,000 dollars and resale potential 120,000. The bank has paid off the balance due on the house so it's mortgage free. What would be my best move? Thanks!!
Brandon - April 6, 2014 at 1:43 pm
Depends, do you have somewhere to live, personal finances to keep where you live, or are looking for a new house?
Trace Jones - July 10, 2013 at 7:58 am
Something I've learned more about is changing the type of insulation in your home. I've heard spray foam insulation will save money on energy and raise property value. I'm exploring it more.
Bryan - January 24, 2014 at 6:02 pm
I worked for an insulation retrofitting and energy efficancy company for a little while. we would put a blower door on the front door of the home and turn the fan on. this would tell you how much air flow per square footage you are loosing due to old and or poor insulation. we would use non expanding fire block spray foam in the attics along the top plates of every wall. typically at the corners of your alls where they meet the ceiling is only insulated with the thin sheet of paper tape and when in the attic, you can see the insulation will be black or dirty at these spot just from the dust in the air that is leaking out. spraying the foam at these locations and blowing about a foot of insulation over this will decrease the air flow by about 15-25%. or if you dont want to climb around your attic looking for the top plates of your walls you could spray fireblock foam, same as "great stuff" expanding foam, but is orange and doesnt expand once applied, at the top corners of your walls and cover it with crown molding. also the walls in your attic are typically not insulated at all and on the other side of these wall are the rooms in your home so you want to block them up also. spray foam would eliminate needing to do all this but is very expensive and cannot be a DIY project considering you cannot rent the machines that will fill your walls with expanding foam. also consider if you use foam insulation in your entire home and then decide you want to add or move light fixtures, switches, etc… the foam will raise the price of the electrician considerably. but yes, anything you do to better your homes energy efficiency will raise the value. hope this helps
Bryan - January 24, 2014 at 6:17 pm
forgot to mention, if you want to find out where in your home is not insulated efficiently, you can hire an energy auditer for about 250 for a day. he/she will bring a blower door which is a frame that fits to any front door. it seals of the door and has a big fan in the middle. he/she will turn the fan on and the attached meter will tell you how much air is moving through your walls. while the fan is on you then can walk through your house and feel where the biggest leaks are. then youll at least have an idea of what needs to be better insulated when doing it yourself, or when talking to your insulation contractor. once reinsulated you might want to rehire the energy auditer to see how much the insulation has lessened the airflow. obvioulsly you dont want your home airtight since breathing is helpful for survival and such. good luck
Inez Yant - July 5, 2013 at 8:23 pm
A basement is a great space to convert into a playroom, home office or gym. If your basement has at least 7 feet of head room and remains dry, the remodel should be relatively straightforward. If dampness is a problem, consult a professional to correct the issue before you begin your project.
Alex - May 28, 2013 at 3:01 am
Great post with some great information, i read one of your posts about have house prices really increased, even with inflation and the general cost of living, these home improvement s will increase a sale regardless, especially when it comes to multiple bathrooms etc

Alex
T.Allen - May 17, 2013 at 9:21 am
This article is great – I know so many people who have had very little luck when selling their home, yet the ideas you've mentioned – such as creating additional storage or replacing the kitchen flooring with laminate are both really good ideas 🙂
linus cash - April 10, 2013 at 10:25 am
in the process of refinancing, the recent appraisal is completely missing a 1/2 bath…I live in a coveted historic district on the east coast…what percentage more should I expect if lets say the appraisal came in at 300,000, when I have it appraised again?
Cris C. Dean @ RE/MAX Allegiance - March 21, 2013 at 10:28 am
Everybody Commenting: Of course, all things have to be considered to determine re: what to renovate, what makes sense based on cost, value added, etc… etc… My most important point to emphasis is this: Pricing homes, so that TOP DOLLAR is gotten, requires extreme market/brokerage experience, meaning real experience to evaluate with objectivity and clarity how buyers will view and perceive a property – regarding specifically: 1) a given neighborhood, 2) community, 3) school district, 4) on a specific street, 5) an architectural style, 6) size and certain limitations, 7) market objections, 8) market expectations, and 9) areas of extra appeal or pluses. 'Guessing' or 'projecting' within a $35,000 to 50,000 range is not hard with today's internet resources, even for the inexperienced or untrained eye. However, a limited pricing effort not using a person with real market insight means there's a high chance someone will net $7,500 to $20,000 less – AND NEVER EVEN KNOW IT!
Margie b - March 19, 2013 at 4:16 pm
Good suggestions!!keep up the good work we will say a prayer for you, how is the real estate dept.in va?
John - March 11, 2013 at 8:02 pm
Some good ideas, but the most important bit of information reported is to not go overboard. Research home values in your area. don't put $25,000 in upgrades on a home that's only going to sell for $50,000. Be a smart shopper and repurpose what you can. Garage sales are a great way to pick up pieces that will make a difference. Always search the clearance isles at your home improvement stores. We took an outdated gold ceiling fan down, painted the metal brushed nickel and the blades black. Looks like a $200.00 new item for a bit of effort and about $10.00 in paint. new handles on cabinetry make a world of difference! Enjoy your projects and best of luck to all in getting the best bang for your buck!
Kevin Hildebrandt - March 11, 2013 at 8:12 am
I am in the process of deciding what to fix-up and get up to date in my condo and this article has a mass of information that is just as helpful to a condo owner as a house owner. I really liked what I was seeing here, it gave me some great ideas to look into for my home before I see it, Thanks!
Melissa - March 11, 2013 at 7:47 am
$50K to convert an attic to additional space seems rather steep. I own a 1952 cap cod and none of the quotes I received was more the 5k and that included materials. Not sure if your talking about raising the roof to compensate for the room or not. But 50k would be better used to build out .. not up.
Property Selling Expert - February 28, 2013 at 3:05 am
I run a specialist property buying company in the UK called Property Selling Expert and we see a number of older, samller properties which do not benefit from a downstairs toilet.

If you own such a property, creating a toilet under the stairs or adding a small extension to fit one in will pay dividends when it comes to selling your property and you should more than recoupe the investment required.
Chris - February 25, 2013 at 10:35 am
An excellent article for sure, but the question on many of these improvements is how much will it add to the resale value and is it necessary to selling the property. If you are spending 40k on a kitchen remodel and the value of the home is only raised by 10K it is likely not a good idea.
dsmith4993 - September 19, 2012 at 6:58 am
I'm sorry but as a 20+ year mortgage professional; who's also dabbled in home improvement sales when I got bored I can tell you that Remodeling Magazine, to which this blog refers for appreciation advise, is an industry scam. It's simply a tool used by the tool who is trying to sell you 10 windows for $13,321 (becasue they're really good windows). In return for the magazine reporting incredible amounts of equity appreciation when homeowners do a major home improvement, Remodeling Magazine is good enough to accept advertising dollars from home improvement companies so they can use it to reinforce and strengthen their pitch. If I recall, Remodeling Magazine was the highlight of Step #4 in my windows pitch (Step #4 was "price conditioning"). This rag, in conjuction with financing chicanery, helped me successfully sell an average ten window house for $13,321 (I knew before walking in the door what my price would be. The "21″ at the end of the price was code for my sales manager that it was a finance deal). "This project will pay for itself…" In reality, a major home improvement project like this, that the magazine may show a return on investment upwards of 90% in some regions, improves value by little if anything at all. What affects value is non-functional, windows, siding, bathrooms, etc. The appraiser can deduct from the value or, worse yet, make the appraisal "subject to" repairs, which will delay your purchase or refinance.
larry Galen - November 30, 2012 at 12:22 pm
windows count for a good portion of heat/cool loss. Upgrading windows and doors goes a long way towards increasing the houses efficiency. If you increase the efficiency then your average monthly bill to heat and cool way down.
Flint - June 28, 2013 at 8:06 pm
This is not true at all. New windows, claiming to save you bundles in energy costs, is just marketing and not truth. They may improve things very slightly, but nowhere near the level that these dealers would have you believe. The money would be better spent on improved insulation, upgraded hvac system, and air sealing.
m2aj - July 30, 2013 at 7:28 pm
I've had 4 or 5 window salesmen in my house over the past couple of weeks, and it so reminded me of buying a car… so much b.s. and the predictable "I can save you $$$ if you sign with me today". Please! So annoying. I'm getting ready to take a class on how to self-install an avoid this.
chris - April 1, 2014 at 8:52 pm
DIY windows sounds good. I've been talking to contractors and the bids I'm getting are outrageous. Seems like they think they should be paid $500 per hour…
Eric Everett - March 6, 2012 at 3:28 am
Great tips, I love the inexpensive ones especially. Hardware tends to get overlooked but provides that little bit of extra for hardly any cost! The pool suggestion is a stretch to me, but I don't deal with many million dollar homes – a price range where pools could be almost standard.
Alyssa - March 5, 2012 at 9:34 pm
Great Article! Most of these seem pretty easy to do, and give me a good idea where to focus my efforts. I think my house will need new fixtures and going to give the floors a good steam clean.
Julia King - March 4, 2012 at 8:09 pm
This is some excellent advice I will take to heart. I never really thought about the master bedroom being one of the most important rooms to focus on. Thanks for the advice!
Brad Zefkeles - March 4, 2012 at 4:53 pm
This posting about the top ten ways to improve your home before it goes on the market was fascinating. This really hit home when I sold my last house. We had a great real estate agent that brought up several of the ideas mentioned. I think the biggest bang for our buck was the suggestions to remodel our master bedroom and to repaint the whole interior. Not only did we get a great offer but I feel the house was not on the market as long as it could have been.
Home improver - January 16, 2014 at 7:25 pm
We recently updated our house for sale . Retiled kitchen/ backsplash-$2000, painted entire inside $200, painted exterior trim $100,built and stained front fence- $2000 cabinet hardware $40, and sod/pavers/lights in front yard-$600

$4940 total and a few weekends and the agents said before the remodel they would have listed for at least 10k under. We priced low and sold in four days.