It's the time of year when the air turns chilly and we're bringing our cozy wool sweaters out of storage. Leaf peeping, pumpkin carving and apple picking are top of mind, and perhaps the fireplace gets its first test run of the season.
Drives in the country may lead to thoughts of pairing down, destressing and perhaps buying a place far from the madding crowd. Enter these 10 farmhouses for sale. Each offers room enough for a growing family and land enough to plant something or raise livestock.
Ready to daydream? These properties will transport you a million miles away (no car required).
Farmington, New Hampshire
Off the grid might be a bit of an understatement when it comes to this sweet Cape. Seaview Farm, as it was coined in the 1800s, has no indoor plumbing or electricity (aside from the remains of a solar energy system) and you may need an off-road vehicle to reach the place as the road itself is not maintained by the town. What you get? Fifty acres of land that includes woodlands, rolling hills, a brook, two miles of old stone walls and a network of hiking trails. Sold yet? We are! Learn more about this center-chimney home.

More New Hampshire Farmhouses for Sale

Lisbon, NH

Colebrook, NH

Newport, NH

Canaan, NH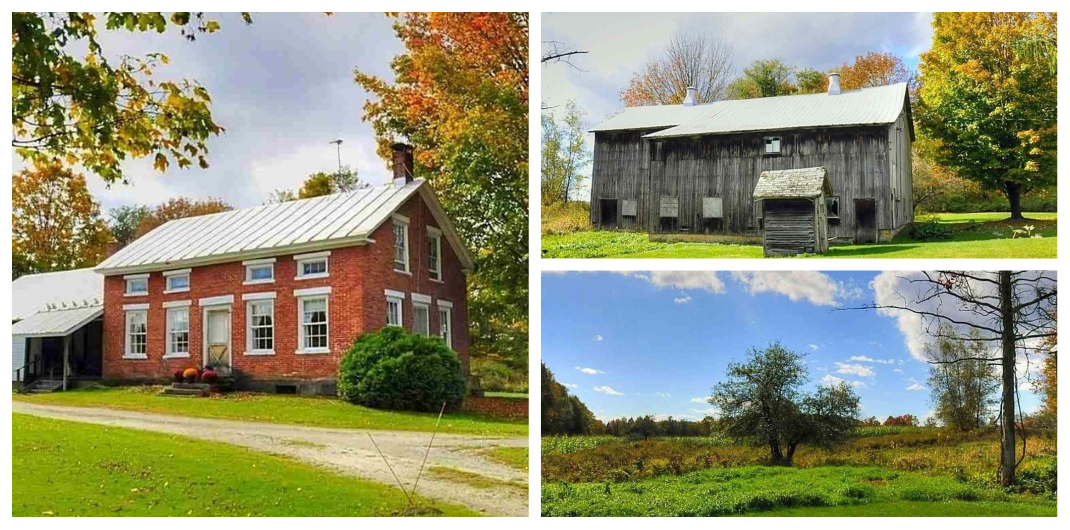 Franklin, Vermont
Whether you'd like to raise livestock or try your hand at farming, this property will accommodate. Built in 1821, the brick farmhouse has plenty of room (4 bedrooms!) for a big family and sits on 17 acres of open meadow, currently being rented by a neighbor for corn crops. A big post-and-beam barn on the property once served as a dairy and could again. Learn more about this picture-perfect country property.

More Vermont Farmhouses for Sale

Salisbury, VT

Stockbridge, VT

Addison, VT

Rochester, VT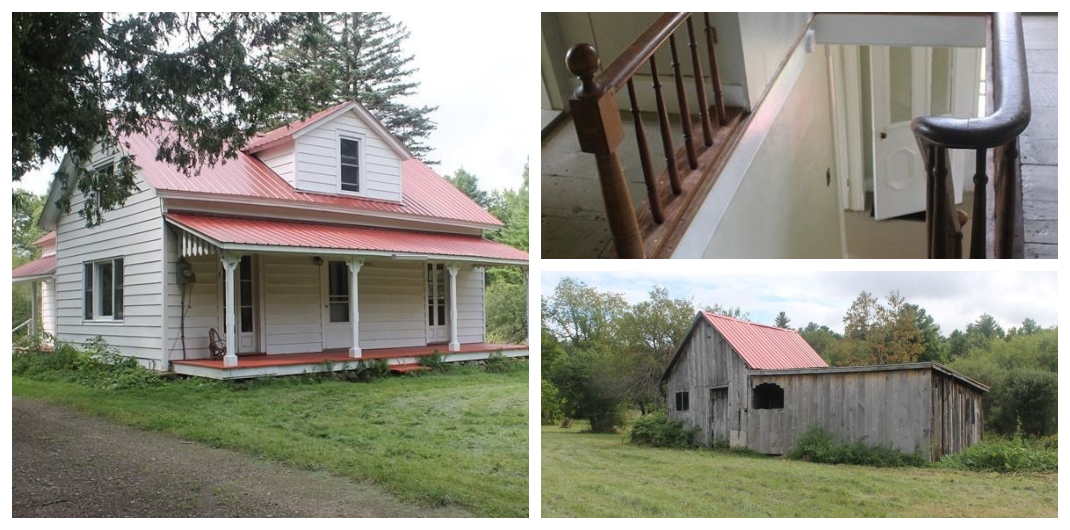 Essex, New York
Situated out in the country, on a quiet lane, this property comes with 10 acres of some of the prettiest land in Essex County. We're talking heirloom apple trees, open pasture, young woodlands and — bonus! — adjacent land that has been conserved for wildlife and nature trails. And the farmhouse looks like it has a wonderful story to tell. Although updated, the home maintains many period details, including French doors, wide-plank floors and a handcrafted staircase with decorative newel post. This place seems like the perfect spot for someone with dreams of establishing an organic farm. Learn more about this cottage-style home.

More New York Farmhouses for Sale

Lee, NY

Stephantown, NY

West Coxsackie, NY

Little Falls, NY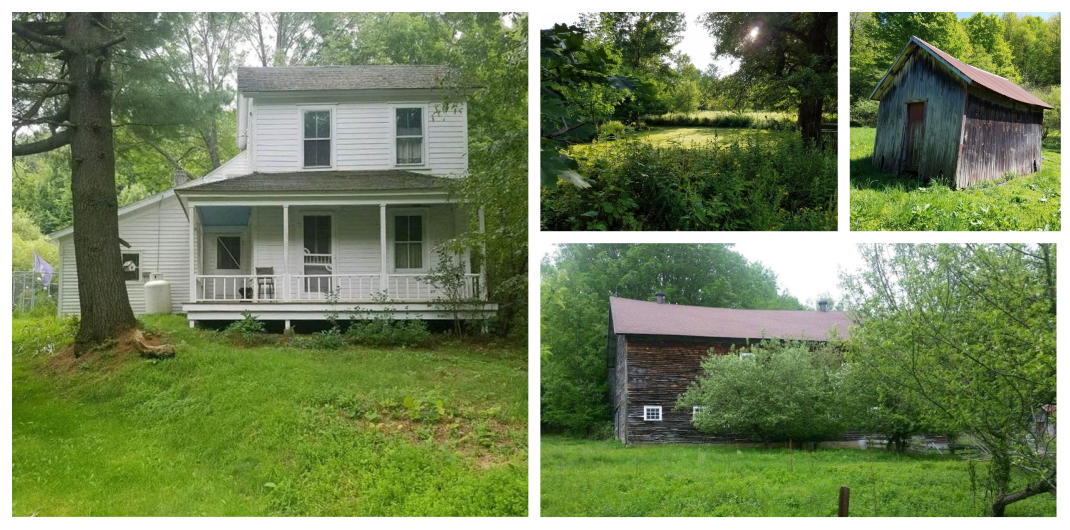 Oneonta, New York
This is the REAL DEAL. Once a working dairy farm, this property features a turn-of-the-century farmhouse complete with covered front porch (so cozy!), five bedrooms and an elegant front parlor. The barn is large enough to house livestock and equipment and a corn crib is available should you decide to farm and need a place to store your harvest. The 50-acre plot features woodlands, meadows and even a meandering stream. Truly a dream. Learn more about this two-story home.

More New York Farmhouses for Sale

Candor, NY

Owego, NY

Boonville, NY

Camden, NY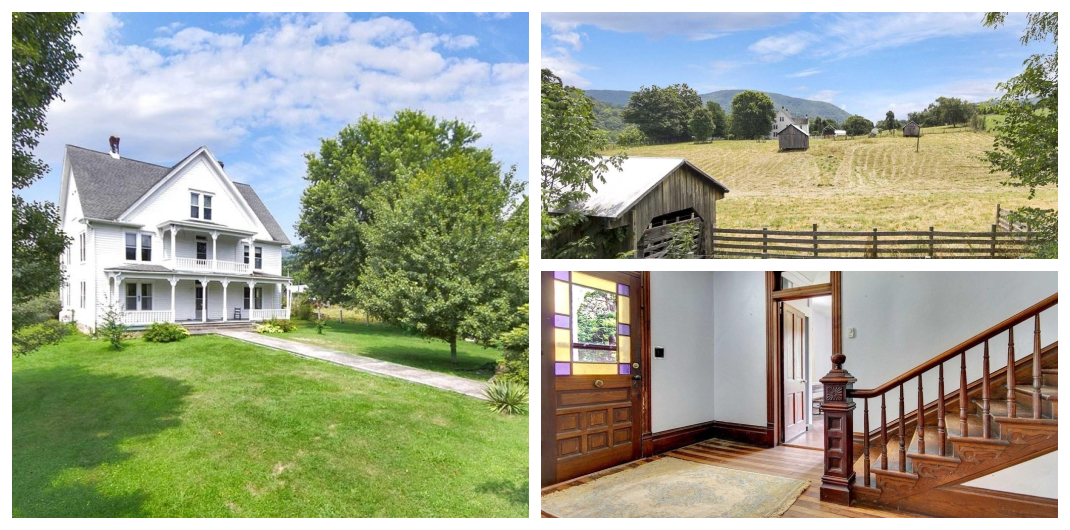 Pearisburg, Virginia
We think this place would make the most amazing B&B. For starters, it's located in the picturesque Shenandoah Valley, very near a portion of Appalachian Trail. And it's pretty hard to ignore the fact that the property is drop-dead gorgeous. Seven buildings, including the lovingly maintained circa-1898 farmhouse, sit on 4.18 acres of land that includes both apple trees and mature grape vines. Learn more about this historic home.<

More Virginia Farmhouses for Sale

Bergton, VA

Millboro, VA

Arrington, VA

Dendron, VA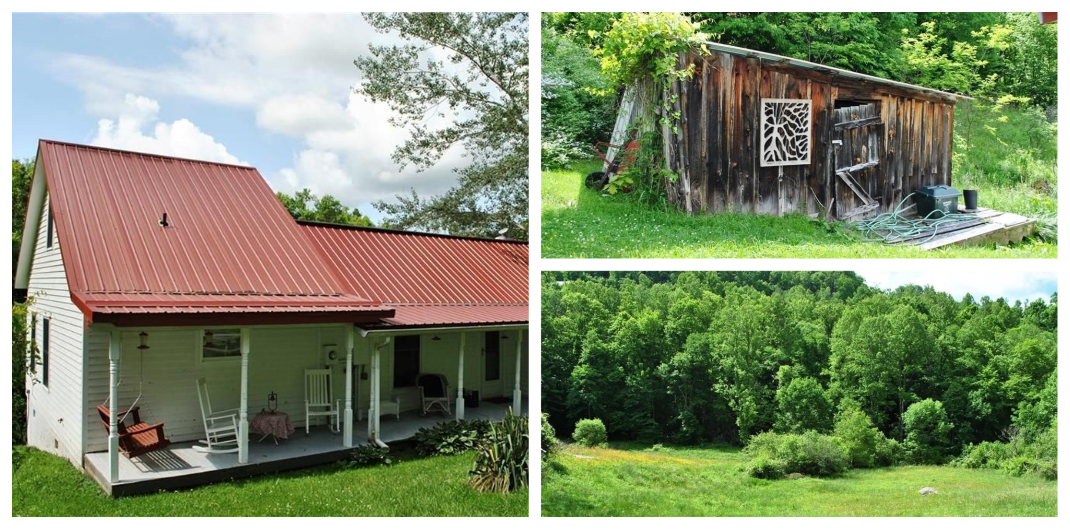 Sugar Grove, North Carolina
Another home close to outdoor adventures (Boone, NC, to be exact), this circa-1930 home sits on three acres of land peppered with mature blueberry bushes, hence the nickname "Blueberry Hill." Outbuildings and open pasture would allow the owner to easily farm the land. And a stream cuts through the property, adding to the serenity and beauty of the land. Learn more about this country cottage.

More North Carolina Farmhouses for Sale

Tyner, NC

Liberty, NC

Greenville, NC

Leicester, NC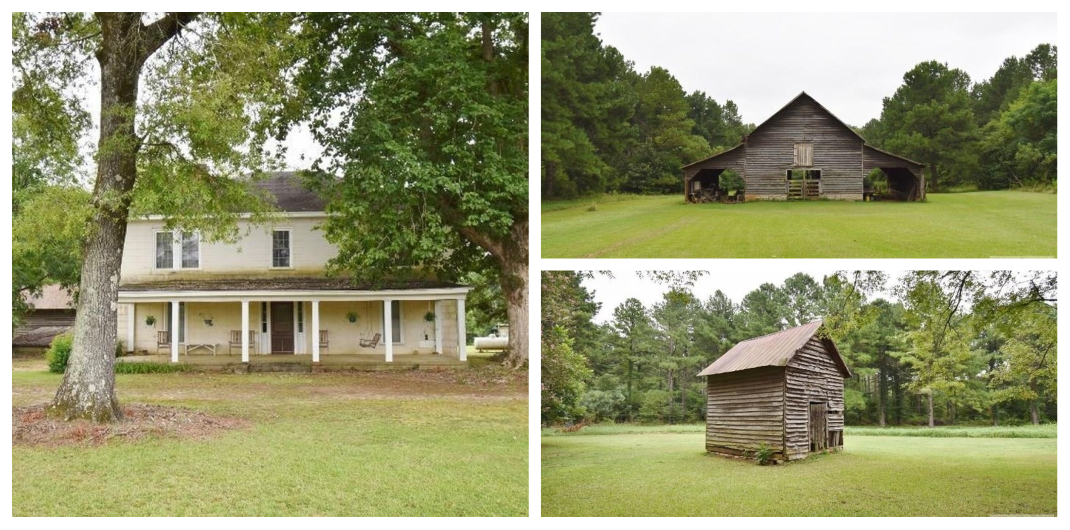 Carlton, Georgia
This circa-1881 home has been in the same family for 140 years. It's now being sold "as-is" in the hopes that someone with an eye for detail and an appreciation for Southern vernacular architecture could bring it back to life. The home boasts an elegant front porch, more than its fair share of fireplaces and original pine floors. The home sits on over two acres of land, which features a flower house, a smokehouse and a rustic barn. Learn more about this fixer-upper.

More Georgia Farmhouses for Sale

Ellijay, GA

Sycamore, GA

Forsyth, GA

Lithonia, GA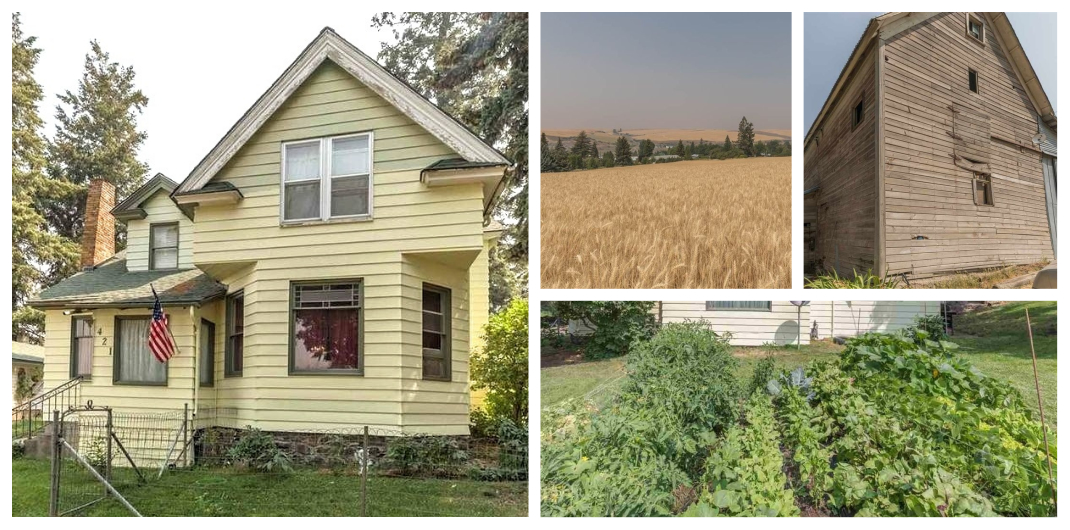 Burlingame, Kansas
Over 20 acres: That's what you'll get when and if you should decide to buy this circa-1910 farmhouse. And some of that land is indeed farmable. The home features an updated kitchen. bathroom and living room and comes with a tack shop and a traditional barn. Learn more about this historic home.

More Kansas Farmhouses for Sale

Columbus, GA

Wakarusa, KS

Elk City, KS

Admire, KS