House hunting is never easy, and can be especially difficult for first-time buyers. Fortunately, recent technology has been the greatest gift to the real estate industry. There are countless apps and tools to help you stay sane while you shop.
I've tried countless tech tools to streamline my work as a real estate agent in an effort to make the home buying process a bit less painful for my clients. The technology below is what I recommend day in and day out for home shoppers. All these goodies are either free to use or come with a free trial.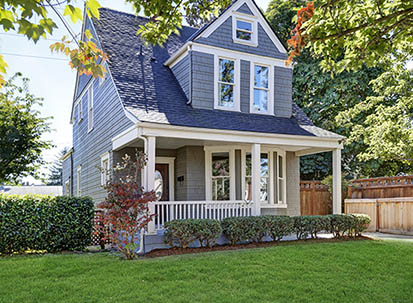 Find Your Home on RealEstate.com
1. Electronic Signature Software
It wasn't long ago when a buyer had to arrange an in-person meeting with his or her real estate agent to sign paperwork to submit an offer. I remember my first deal and having to send documents using clumsy email attachments and scanning. Then, I discovered electronic signature software and never looked back. What's crazy, is scanners and faxed signatures are still commonplace in the industry … but, they don't have to be. If your agent is still using old-school technology, you can take control by using either Dotloop or Adobe Sign to make the process easier and more seamless. You can sign documents in just a few clicks and have a digital record of everything. Electronic signatures are clutch in a fast paced environment when you need to get your bid on the table ASAP.
2. Genius Scan App
It would be great if everyone could get on the electronic signature bandwagon, but in some situations you will be required to John Hancock physical forms. The issue is how do you return these documents to the sender and keep a copy for yourself? After countless, "No, I don't own a fax" freak-outs with lenders, attorneys and insurance providers when determining how to return forms, I finally discovered Genius Scan PDF Scanner. It's an intuitive app that allows you to scan printed pages from the comfort of your home. Game changer!
3. Dropbox
Where would I be without Dropbox for file hosting? I can honestly tell you that this handy platform has improved every aspect of keeping my personal and work life organized. Dropbox is a storage solution that lets you save your photos, documents, and videos in the cloud. Since files are not being stored locally on your hard drive, you are able to access them from a variety of devices. It really puts information at your fingertips when you need it. For buyers, staying organized throughout the home search is key. While there's nothing wrong with having a physical binder and folder system for storing listing sheets, loan documents and other housing-related paper items, I've found that my tech-savvy clients truly benefit from having everything neatly organized online. Since Dropbox centrally hosts the files, it's especially helpful for couples or larger buyer parties as multiple users can have access at the same time. Evernote, Box, and Google Drive are other options that serve a similar purpose.
4. Google Maps and Google Earth
A flawless-looking listing always hits the market when you least expect it. Based on the interior photos and virtual staging, everything about the listing may seem perfect. Before you interrupt your life and jump in your car, be sure to do a quick scan of the property's exterior and neighborhood. Google Maps is an incredibly useful tool that will give you a sneak peek at the surrounding area. You can also launch the browser-based version of Google Earth for another look and a birds-eye view. Google Earth Pro provides access to additional tools beyond the web-based version. For instance, you may be able to find historical imagery of the home and day-vs.-night shots.
5. iPhone Compass Feature
Curb appeal, number of bedrooms, kitchen updates — these are all vital features of a home that tend to jump out at you. Natural lighting, on the other hand, is often overlooked by buyers, but shouldn't be. Sunlight and the benefits of window exposure is an important aspect to be aware of. Whether you favor north-facing or south-facing all depends on where you live and what you want. For instance, if you're buying somewhere in New England, like Providence, Rhode Island, southern-facing is often preferable if you want the sun shining on and warming your house for as long as possible during the day. However, this may not be ideal if you live in a warmer climate and you don't want the sun beating down. By downloading a compass app or using the one that comes programmed into your iPhone, you can keep home orientation in mind throughout the house hunt.
6. AroundMe
If you're relocating or looking to buy in an area you don't know much about, the AroundMe app can give you a nice lay of the land. The app lets you quickly find out information about your surroundings and pin point the closest restaurant, grocery store, bank, etc. Taking the time to get to know the ins and outs of a neighborhood can be overwhelming, but this app is sure to give you a head start.
7. Free Public Records Directory
In a world of flashy technology, there's nothing sexy about the free public record directory. However, this website is a treasure trove for home buyers and should definitely be bookmarked. The site aggregates a number of state government websites, allowing you to search for vital housing information like land records and deeds, foreclosures and tax lien sales, assessor and property tax records, GIS and mapping, sex offender registration, etc. Need I say more?
8. RedPanic Button App
Although most wouldn't consider house hunting to be a dangerous sport, you're always better off safe than sorry. You never know what's behind closed doors during a property tour and the Red Panic Button app gives you some protection if you ever find yourself in a situation where you feel threatened. If you're in distress, a simple click on your phone screen prompts the app to immediately send a text or email that contains your GPS coordinates to your pre-programed emergency contacts. I highly recommend this app as a "just in-case," and it's a no-brainer for buyers looking in seedy or high-crime neighborhoods.