The humble bungalow. A home style that now seems synonymous with what we would consider a starter traces its roots back to primitive shelters once constructed in Bengal. Here in the U.S., the one- to one-and-one-half-story home reached the height of its popularity in the early part of the 20th century, thanks to the Arts and Crafts movement. The bungalow, with its low profile and cozy porch, was inexpensive and easy to build, thanks to plans offered in pattern books. (Sears Catalog Home ring a bell?)
Find Your Home on RealEstate.com
Here, we offer a selection of bungalows for sale right now on RealEstate.com. Most date to the 1920s or 1930s and have undergone pretty massive renovations. Take a peek and tell us: Which one is your favorite?
Greenport, New York
Beach bungalow, anyone? This circa-1920 cottage, located on Long Island's North Fork, sits right on the sound with its own private beach. Thoughtfully remodeled, this home would make an ideal getaway for city dwellers who enjoy swimming, sailing and exploring the area's burgeoning wine country. Learn more about this waterfront gem.

More Bungalows for Sale in New York

Millbrook, NY

Keuka Park, NY

Sag Harbor, NY

Holmes, NY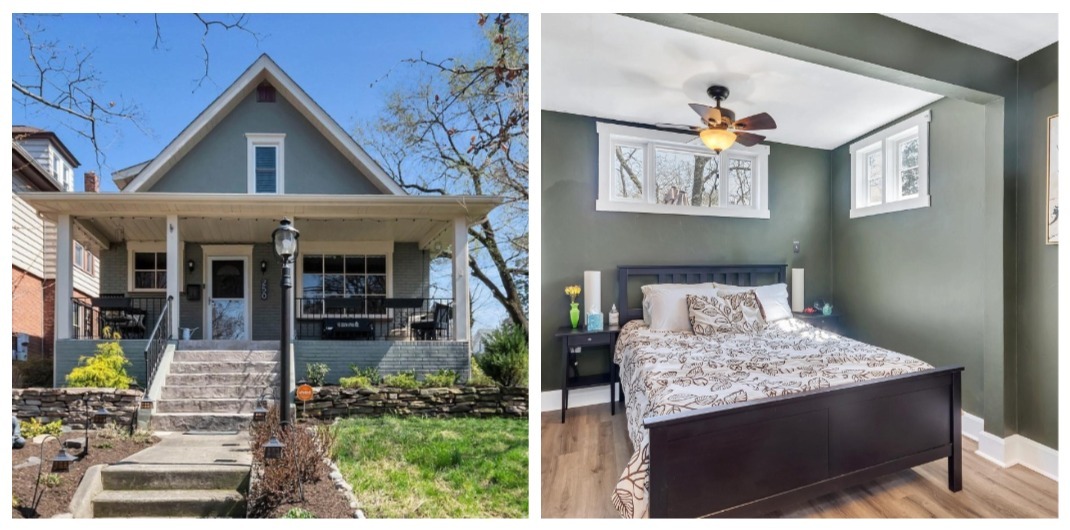 Collingswood, New Jersey
What a sweet little starter! This circa-1925 bungalow features two bedrooms and all the upgrades required for a family to move right in and enjoy. We're pretty certain you'll want to spend most of your time on the front porch, as the home is situated on a quite and peaceful road and is within walking distance of the Cooper River. Learn more about this historic home.

More Bungalows for Sale in New Jersey

Red Bank, NJ

Oaklyn, NJ

Hopatcong, NJ

Mullica Hill, NJ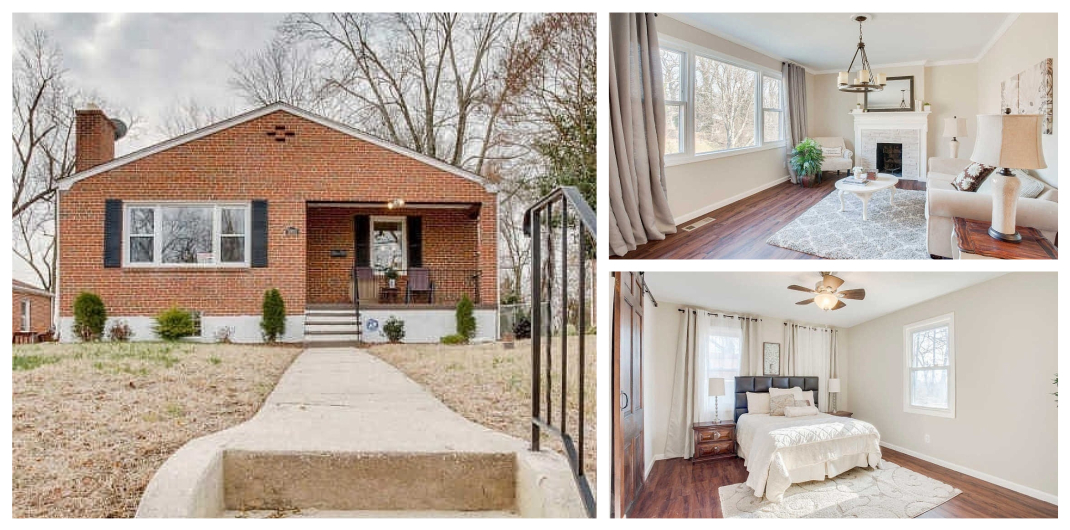 Baltimore, Maryland
Set atop a peaceful hill, this circa-1952 home has undergone quite the transformation. A new HVAC and appliances are stand-out features as is the living room with fireplace. The backyard features an in-ground pool, and with a fully finished basement, what's not to love? Learn more about this four-bedroom home.

More Bungalows for Sale in Maryland

Mount Rainier, MD

Baltimore, MD

Capitol Heights, MD

Cambridge, MD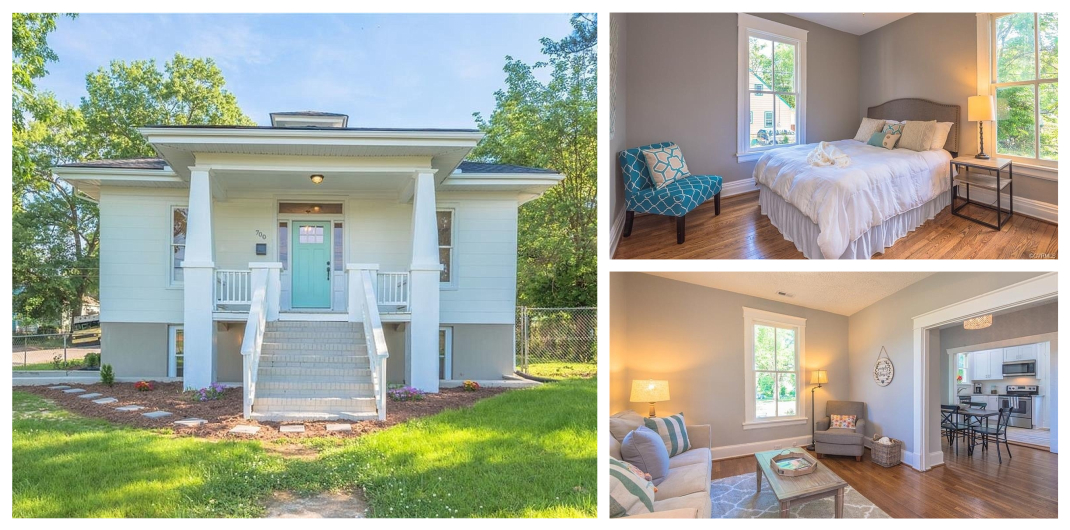 Richmond, Virginia
Built in 1910, this home has been completely renovated and hardwood floors refinished. Although interior spaces have been updated, the home maintains its classic charm and vintage details. And we love that it's within walking distance of Northside restaurants and shopping. Learn more about this three-bedroom home.

More Bungalows for Sale in Virginia

Martinsville, VA

Norfolk, VA

Chesapeake, VA

Waynesboro, VA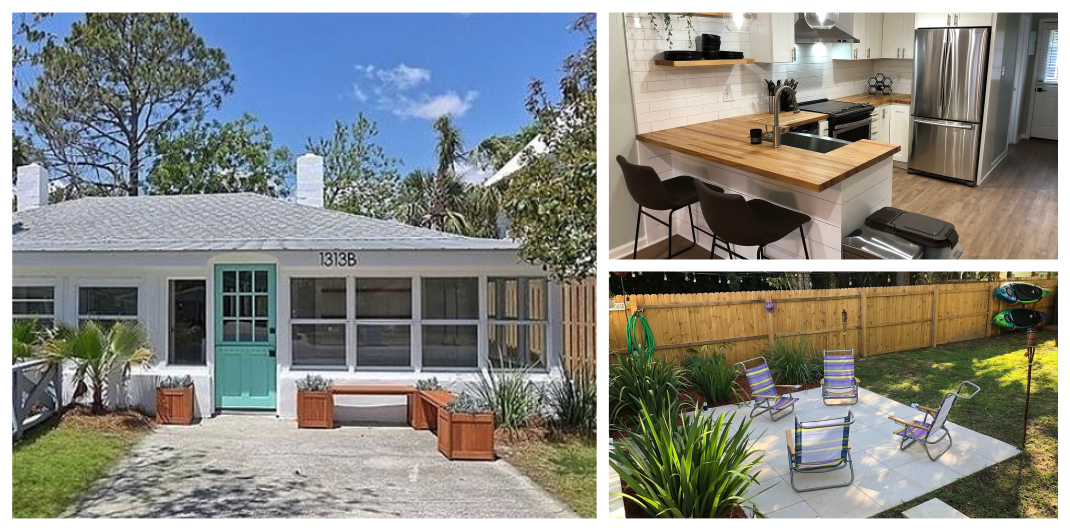 Tybee Island, Georgia
Adorable doesn't even begin to describe this circa-1965 bungalow located near the island's South End beachfront. Stand-out features include a brand-new kitchen and HVAC, plus a bright open floor plan and fenced-in backyard with outdoor shower. Learn more about this 800-square-foot getaway.

More Bungalows for Sale in Georgia

Savannah, GA

Atlanta, GA

Saint Marys, GA

Decatur, GA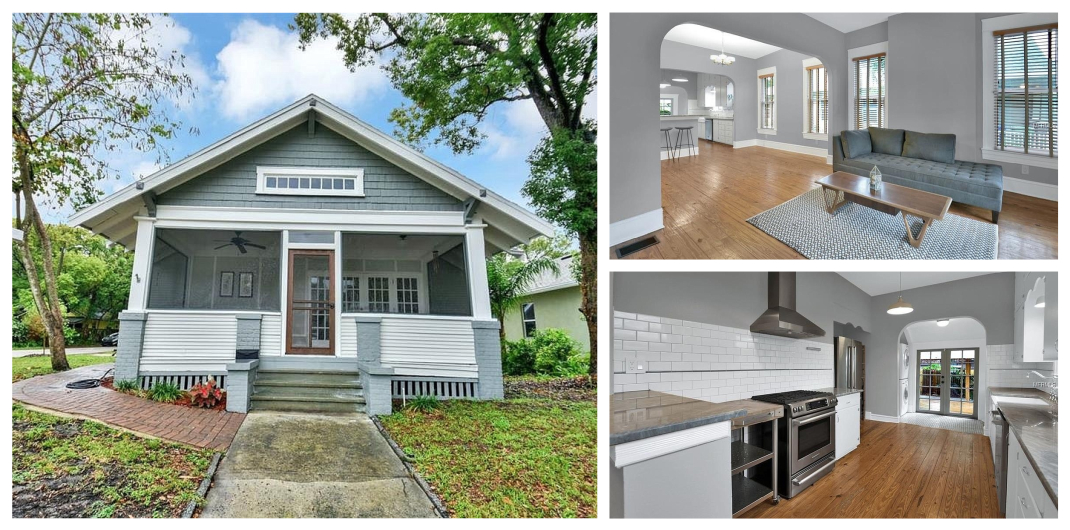 Tampa, Florida
This home, which dates back to 1918, is located in the historic neighborhood of Tampa Heights and close to everything that makes Tampa a cool place to live: the Riverwalk, Waterworks Park and more. Interiors have been completely updated and outdoor spaces are perfect for entertaining. Learn more about this charming two-bedroom home.

More Bungalows for Sale in Florida

Jacksonville, FL

Saint Petersburg, FL

Palatka, FL

Jacksonville, FL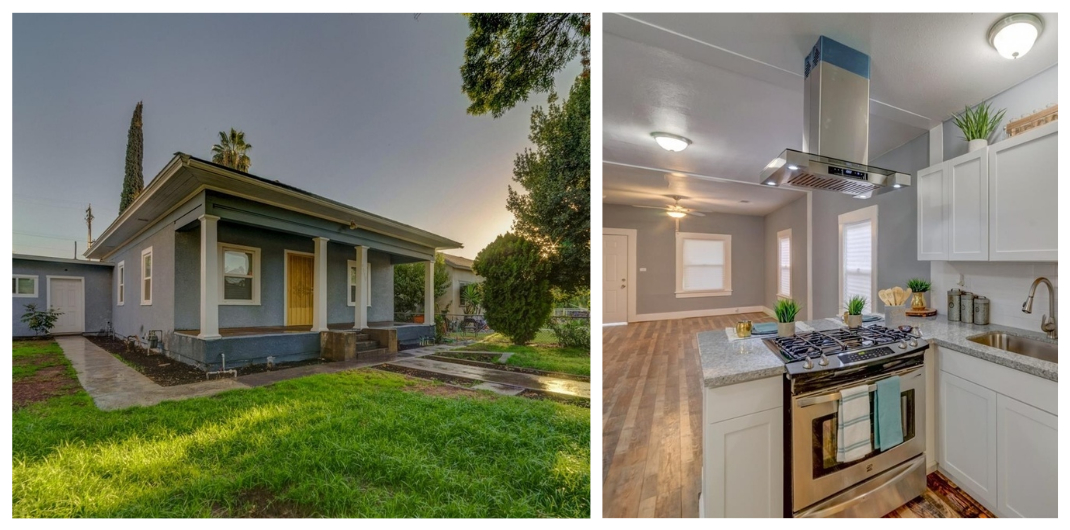 Fresno, California
We're not sure what we like the most: the exterior colors, the interior rehab or that cozy backyard. This home, built in 1930, has been completely remodeled with new stucco, laminate floors, interior paint, remodeled bathrooms and an updated kitchen. And yes, there's a fireplace! Learn more about this single-family home.

More Bungalows for Sale in California

Stockton, CA

Sacramento, CA

Pomona, CA

Sacramento, CA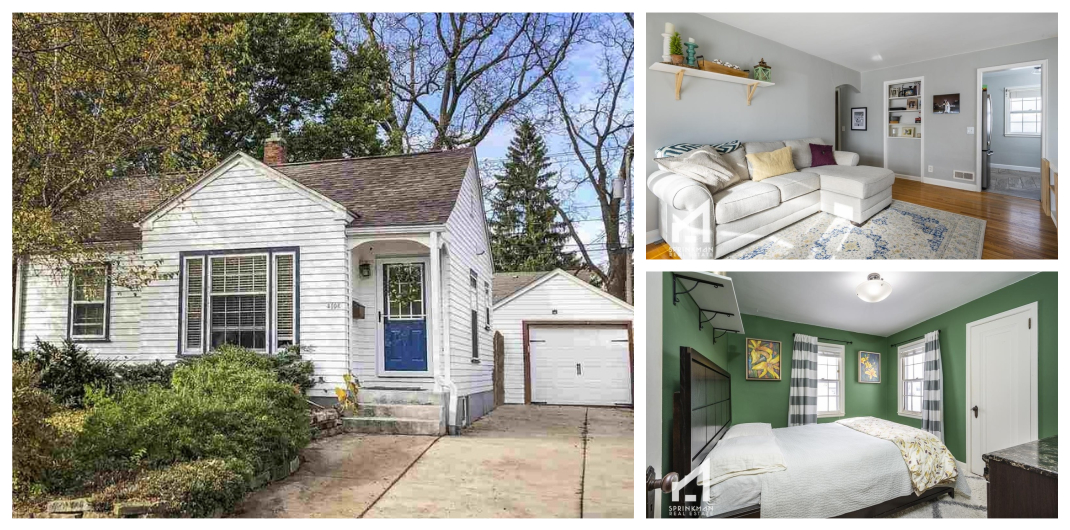 Madison, Wisconsin
The current owners did a complete top-to-bottom renovation of this circa-1940 home. A screened-in porch and private backyard complete the look. Learn more about this two-bedroom bungalow.

More Bungalows for Sale in Wisconsin

Wauwatosa, WI

Cudahy, WI

West Bend, WI

Middleton, WI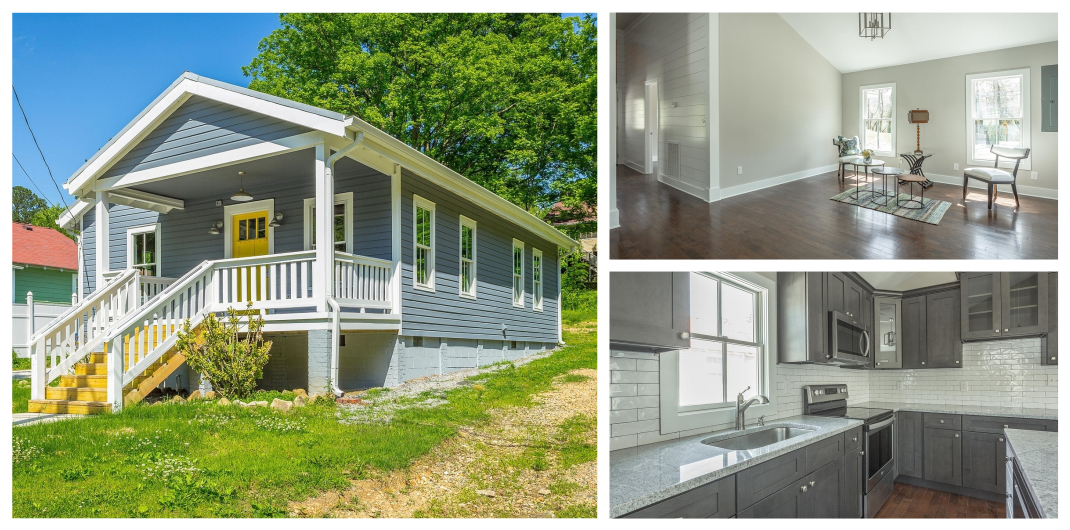 Chattanooga, Tennessee
This home in St. Elmo was stripped down to the studs and completely rebuilt. Standout features include a cathedral ceiling in the great room, shiplap walls in the hallway and an outdoor area complete with firepit. Learn more about this 887-square-foot home.

More Bungalows for Sale in Tennessee

Dandridge, TN

Bristol, TN

Knoxville, TN

Newport, TN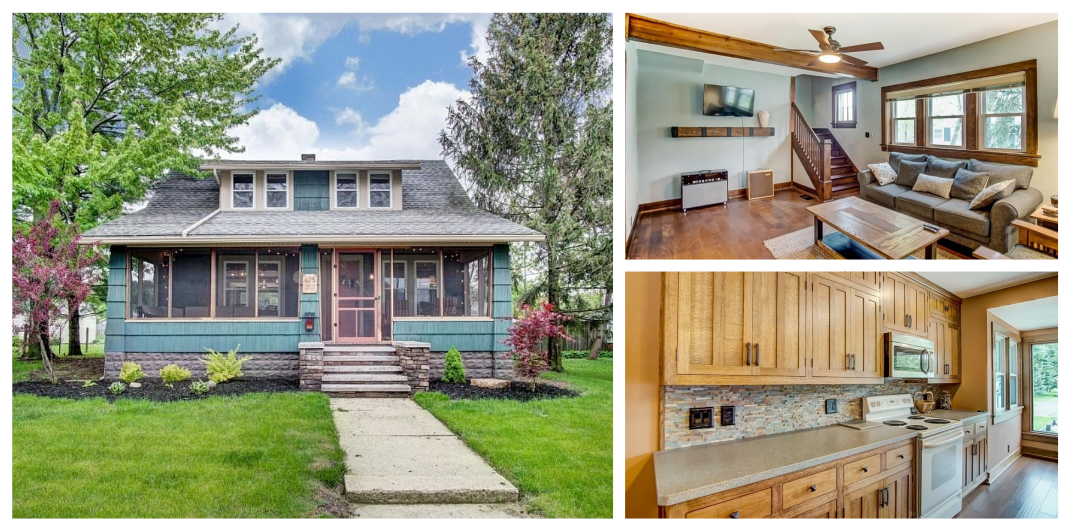 Van Wert, Ohio
This completely remodeled cottage features hand-scraped wood floors, custom cabinetry and solid-surface countertops fashioned by local artisans. The enclosed front porch is perfect for entertaining or relaxing, and the home is just a hop, skip and jump from the brand new Franklin Park. Learn more about this two-bedroom home.

More Bungalows for Sale in Ohio

Dayton, OH

Timberlake, OH

Chagrin Falls, OH

Cincinnati, OH