The short, easy answer to this question is "No." Every home buyer is legally allowed to purchase a home without a real estate agent. A better question might be whether you want to use an agent or not.
What Does a Real Estate Agent Do?
You may think a real estate agent merely looks at a list of homes, picks out a few, shows them to you and sells you on one of them. In a broad sense that's true, but there is much more. Besides looking through the Multiple Listing Service (MLS) for available homes that fit your needs, a good agent pre-inspects each home, discusses the home with the listing agent to find out what is motivating the seller, reviews the neighborhood and schools and much more. Your agent will do everything you would do to responsibly investigate the home, but do it much faster and more effectively than you can, because he or she knows the neighborhood and has played the game a hundred times before.
Your real estate agent is there not just to find your new home, but to protect your interests in the transaction as well.
When your agent makes an offer, he or she knows exactly what to include in the offer and what to exclude. He or she knows what terms you must include to protect yourself, and what disclosures the seller must provide.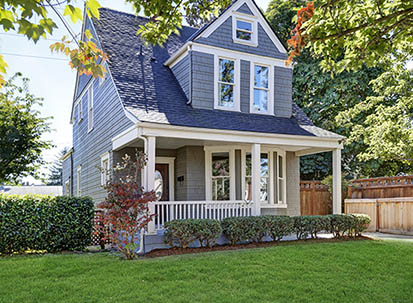 Find Your Home on RealEstate.com
A professional real estate agent also knows the area where you are buying very well, and understands the nuances of the neighborhood and the quality of the schools. The person should know every home that has been listed and sold in the neighborhood recently, and everything important about each one.
Real estate agents have relationships with the professionals whose help you will need to complete your transaction and maintain your home. These professionals include title insurance officers, escrow officers, property and pest inspection companies and home warranty companies, among others.
Your real estate agent is there not just to find your new home, but to protect your interests in the transaction as well.
Who Pays the Real Estate Agent?
The listing broker has an agreement with the seller and is paid by the seller. If your real estate agent (called the "selling agent") finds a home for you that is listed by another agent, then the listing agent splits his commission with your agent. The money comes from the seller's proceeds in escrow.
Do I Need a Real Estate Agent to Buy a House?
Today you can find every publicly listed property on the market by visiting one of several websites. You may also find For-Sale-By-Owner properties (known in the industry as FSBO, or Fisbos) by looking through Craigslist or something similar.
You can find important information about the city, neighborhood and schools — including important factors such as student test scores — online through various sites.
You can learn about the neighborhood by spending time there. Walk the neighborhood in both day time and at night, on weekdays and weekends, and talk to neighbors.
You can learn what forms are required to be included with your offer and what forms and disclosures the seller must provide by doing a thorough Google search.
In other words, everything a real estate agent does of value you can probably do yourself. It just takes time — a lot of it — and some faith in your own ability to learn quickly. Because…
What if I Make a Home Buying Mistake?
A home is the largest purchase you will ever make until you buy your next home. Even without a real estate agent, it costs quite a bit of money to buy and sell a home due to title insurance, escrow fees, the costs of a mortgage, county and city transfer taxes and recording fees. If you buy a home that you hate, unwinding the mistake is a very expensive proposition in terms of both time and money.
But I Can Save Money by Not Using a Real Estate Agent. Right?
Maybe. If you assume that the seller will share the savings with you, you might be able to save a portion of the real estate commission. It isn't likely sellers would discount the price by the entire commission, however. After all, why would they give up the protection afforded them by having professional representation if they didn't benefit a little, too?
And, of course, there's that "mistake" thing.
While many homeowners have purchased their properties without agents, you must understand the risks involved in buying without representation. If that works for you, by all means go for it.
If you aren't confident in your ability to do this on your own, or if your time is valuable, or if making a mistake would be financially or emotionally devastating to you, find an experienced, competent, ethical real estate agent who is recommended by people you trust, and let that person help you into your first home.
Happy shopping!