Picture this: An old stone castle, perched on a hillside and casting a dark and looming shadow over the landscape below. A moat surrounds said structure, and like a looking mirror provides shimmering reflections of the turrets and towers above. All that surrounds this castle is lush and green with picturesque views that extend for miles.
You might assume that we describe a medieval structure situated somewhere in Europe. Ireland, perhaps. A border castle, constructed to defend land against invaders. But no. We're talking about a castle (or 10) built right here in the USA. Yes, indeed. Castles do exist in this country — both historic and modern — and the stories behind them are about as interesting as something you might read in a history book. Check out our collection of castles for sale right now on RealEstate.com and then tell us: What would your dream castle look like and where would it be?
Jackson, New Hampshire
Imagine: exquisite views of Wildcat River and the White Mountain National Park from each of your home's six bedrooms. That's one of many perks the owner of this estate will enjoy. Wentworth Castle is named after its first owner, General Marshall C. Wentworth (a direct descendant of Sir Thomas Wentworth, prime minister to King Charles I). The 5,000-square-foot home was designed by New York architect William Bates and built in 1891 using stone from the Ellis and Wildcat Rivers. The home sits on a two-acre property and comes with a cozy caretaker's cottage. Learn more about this three-story, hip-roofed dwelling.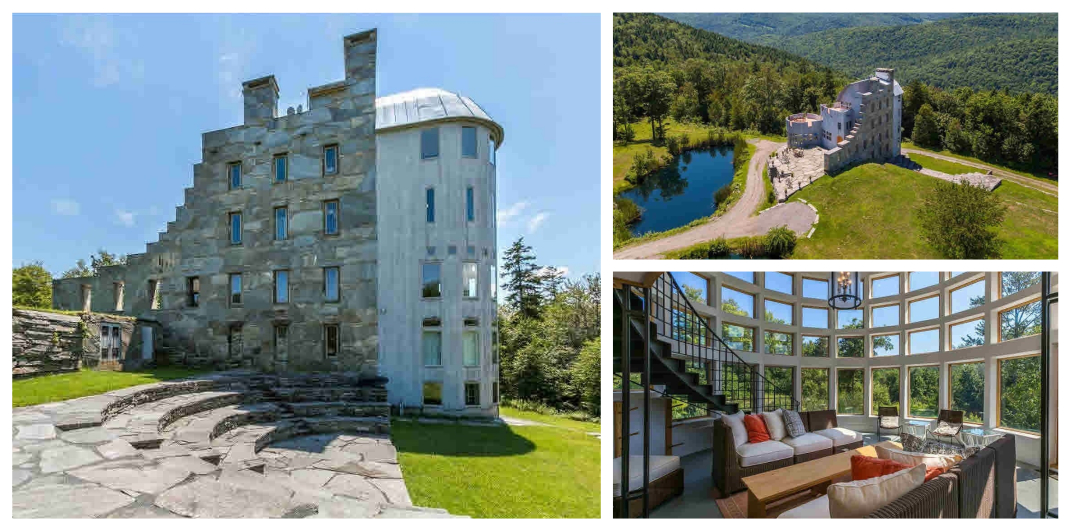 Cavendish, Vermont
Inspired by the visage of age-worn castle ruins perched atop a lock, Grahall, as it is coined, is fashioned from glimmerstone granite, a mica schist indigenous to the area and quarried on-site. The castle, nestled on Hawk Mountain, is surrounded by over 240 acres of woodlands. Seven spacious bedrooms and many circular rooms with granite fireplaces make for dreamy interiors. Landscape design includes two stocked ponds that reflect the home like a moat. Learn more about this grand estate.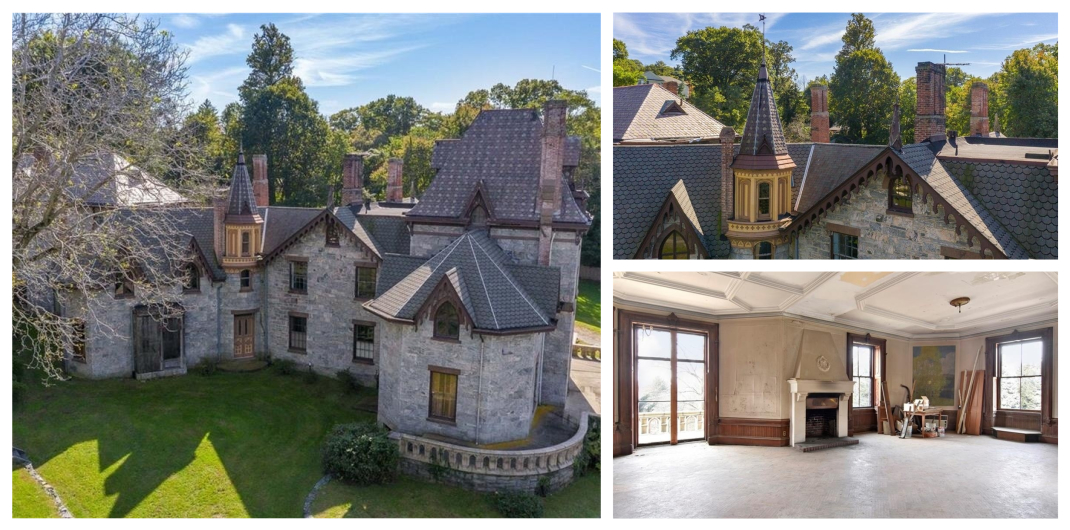 Irvington, New York
Dreaming of towers, gables, spires and arches? This home has them all! Strawberry Hill Manor, named after English writer Horace Walpole's massive estate outside of London, was built around 1850 by John Thomas. The 13,000-square-foot castle sits on almost two acres of land above the Hudson River -- views for days, guys! Sold as-is (i.e. you'll get to fork out $$$ to rehab it), the home features a duplex apartment (originally the servants' quarters.). Learn more about this Norman Victorian gothic-style home.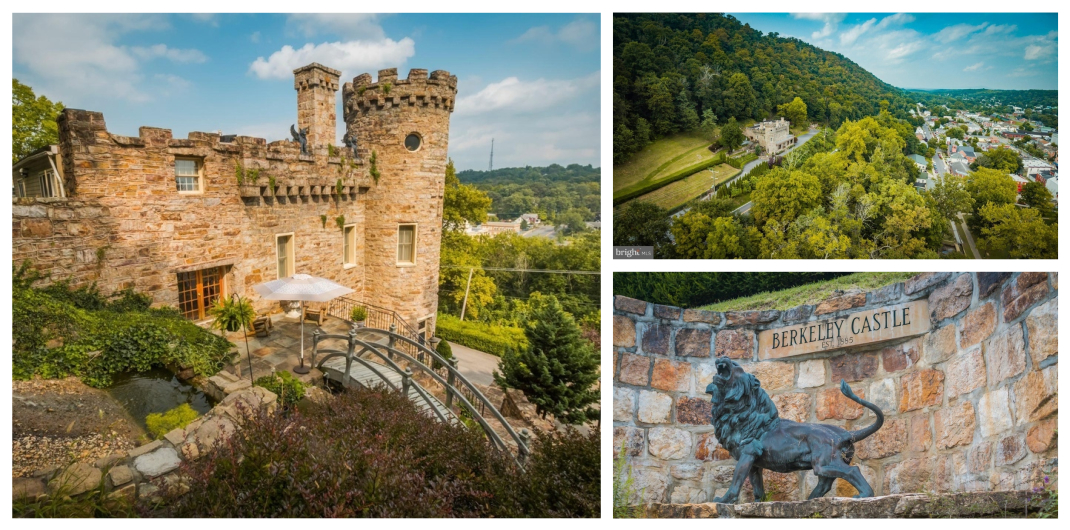 Berkeley Springs, West Virginia
Known as the Berkeley, or Suit, Castle, this grand residence was built as a private retreat for wealthy Washington D.C. businessman Colonel Samuel Taylor Suit and his wife Rosa. Construction began in 1885 and extended through the 1890s, after Suit's death. Originally described as a "cottage," this 9,300-square-foot dwelling, fashioned from locally quarried stone, has served as a private residence and, most recently, a museum. Listed on the National Register of Historic Places, the stone home features five bedrooms, eight stone fireplaces, a great hall, a formal dining room, two kitchens and a lookout tower that offers breathtaking views of the town below. Learn more about this fine example of nineteenth century resort architecture.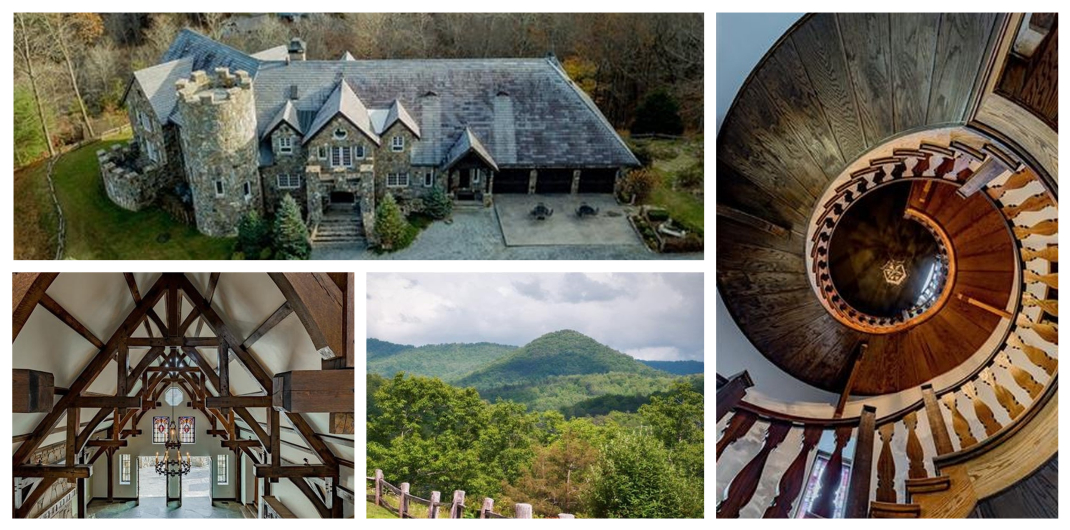 Tuckasegee, North Carolina
It's hard to believe that this place was built in 2003, as it looks every inch a medieval border castle. Nestled in the Blue Mountains, Castle Ladyhawke, as it was coined by its owner-designer Kim Nord, sits atop 16 acres of land and offers four bedrooms, a pub, a great room, terraces, balconies and more. The home, with its 30-inch-thick stone walls, was built from locally quarried rock that was shaped on-site by masons. It most recently served as a special events venue. Learn more about this mountain-view mansion.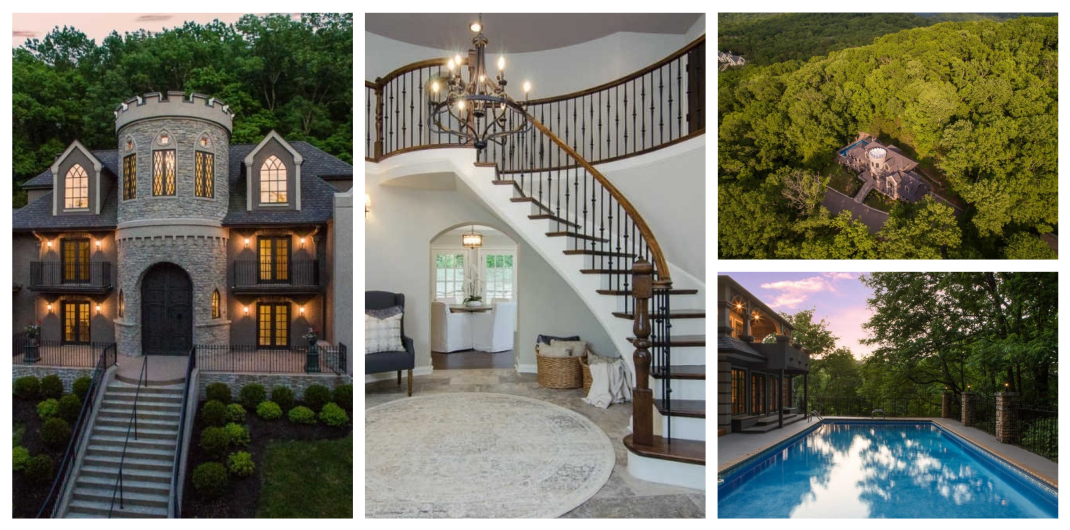 Nashville, Tennessee
This 5,850-square-foot home, built in 1967, recently underwent a six-month, top-to-bottom renovation to lighten, brighten and modernize interiors. It's now ready for it's next owner. The home offers five bedrooms, a professional-grade kitchen and plenty of decks and patios to enjoy the views. Learn more about this grand estate.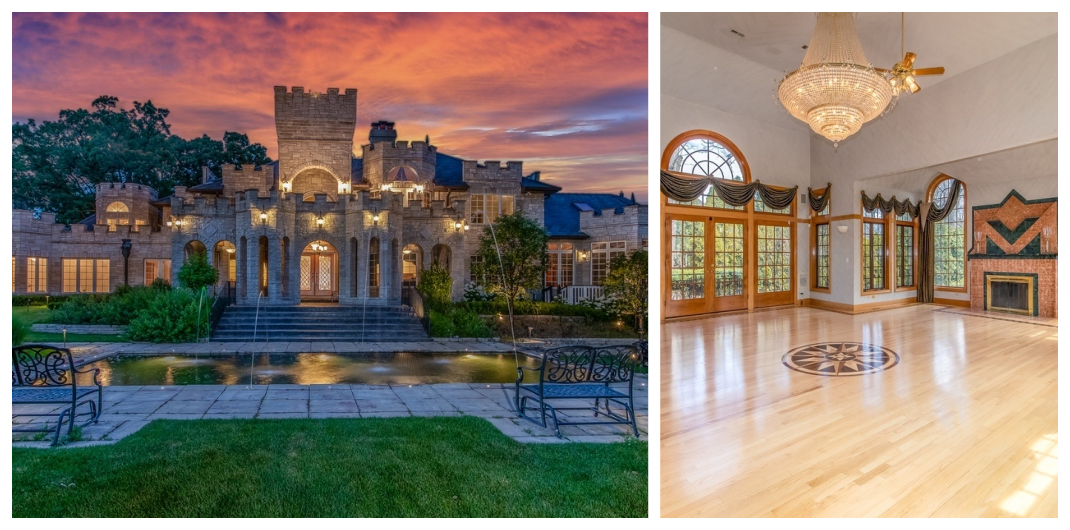 Downers Grove, Illinois
What a story! In 1983, pediatrician Batchu Koteswara Rau bought a two-story home in Downers Grove and, inspired by trips abroad and the design of medieval castles, proceeded to encase the entire home in crenellated stone. He added two additions, gardens and ponds and called his masterpiece complete. Now, Rau is selling the home, with hopes to use the proceeds to build schools in his native India. Learn more about this 6,387-square-foot estate.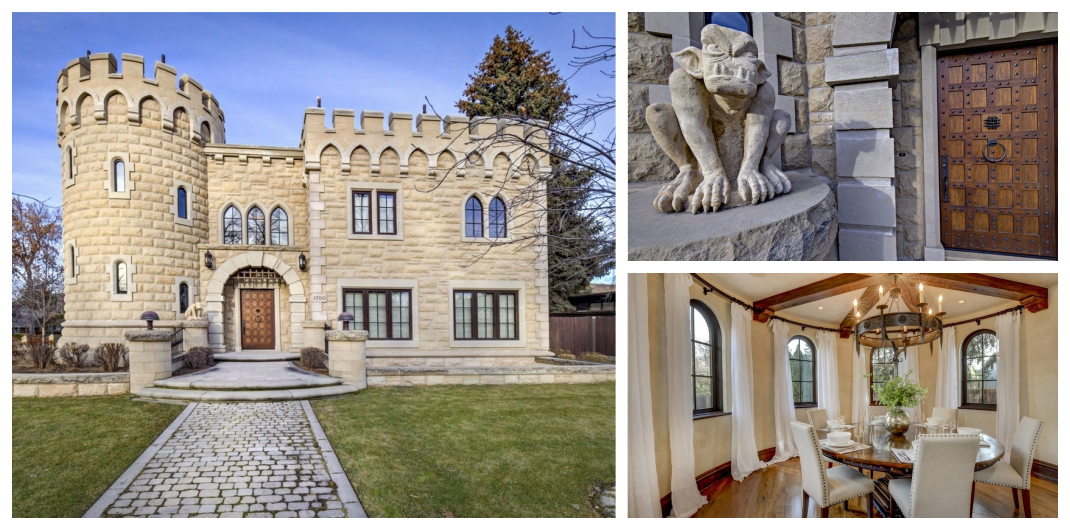 Boise, Idaho
This 6,433-square-foot home was constructed fairly recently (2010) and is situated at the end of the Warm Springs historic district. Sandstone, quarried near Table Rock, comprises 90 percent of the home's exterior; the tower rises 35 feet above grade. Elements from several different European castles were incorporated into the home's design. Buyer beware: Halloween is a big time at the "Boise Castle": You can expect to give out over 3,000 pieces of candy on trick-or-treat night). Learn more about this five-bedroom home.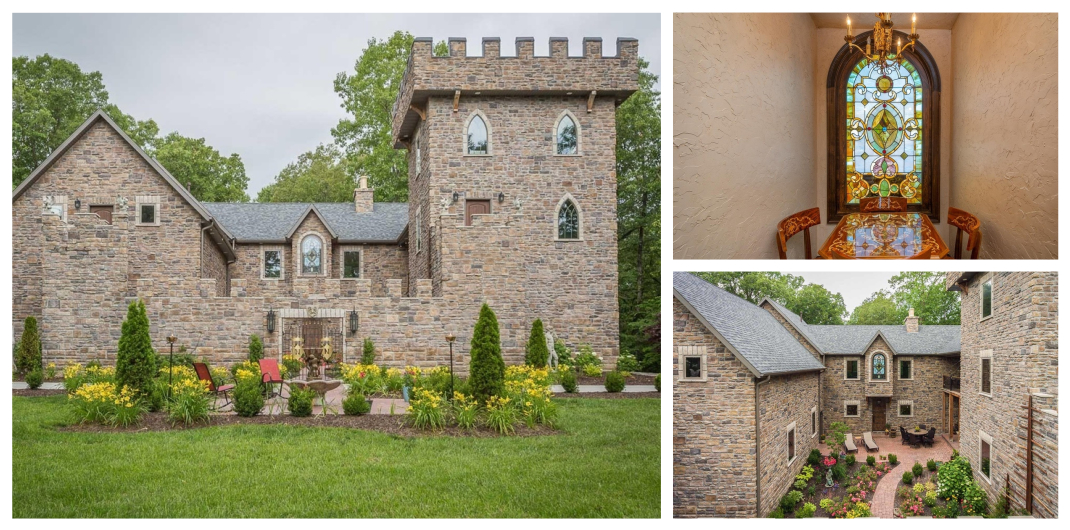 Clever, Missouri
Most recently a wedding and special events venue, "Nottington Castle" was built to appear as if it has stood on its site for centuries. That is, from the outside. Interiors are modern and luxurious. And we love the vintage touches, including an antique stained glass window that is incorporated into the design. Learn more about this four-bedroom home.



Portland, Oregon
Known as Blackberry Castle, this 13,000-square-foot castle took almost three years to build. The five-bedroom home sits on six acres of land and boasts its own vineyard with wine cellar built into the hillside, an indoor theater and a fully equipped gym with climbing wall. Learn more about this luxurious getaway.