Buyers and sellers sometimes have the option of entering into a dual real estate agency relationship with their real estate agent. Although this is not necessarily a problem, you should be aware of exactly what a dual real estate agency means and what restrictions it can place on your real estate agent.
What is a Dual Real Estate Agency?
The term "agency" refers to the relationship that you, as a buyer or seller, have with your real estate agent. Dual agencies can occur with two agents or with a single agent.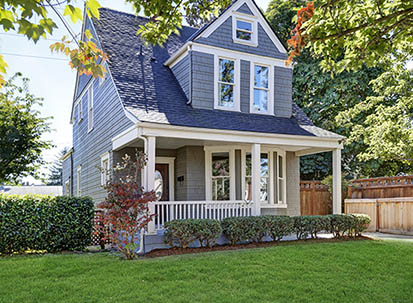 Find Your Home on RealEstate.com
A dual agency with two agents can occur because all agents are licensed by brokers, and the buyer's agent and the seller's agent may be licensed under the same broker.
In a dual agency with a single agent, the seller's agent who also represents the buyer is operating under a dual agency. When potential buyers who don't have a buying agent contact a seller's real estate agent, they can ask the selling agent to submit an offer on their behalf. In this case, the agent is acting as a dual agent.
Dual Real Estate Agency Disclosure
Because dual agencies represent a conflict of interest for the buyer and seller, some states don't allow them. In states where dual agencies are legal, however, the law requires that a dual real estate agent inform both the buyer and seller of a dual real estate agency. These two parties must also sign consent forms indicating that they understand the concept of dual agency, as well as the restrictions imposed on the real estate agent by this type of agreement. If either the buyer or seller refuses to sign the dual agency agreement, the transaction cannot continue. Once the dual agency agreement is executed, the real estate agent becomes known as the disclosed dual agent.
Restrictions to Dual Agency
Dual agency imposes some restrictions on a real estate agent. The agent is required to treat both buyer and seller with fairness and honesty. "It comes down to how professional you are and how you understand what you should and shouldn't say and what you can or can't say," says Debbie Rose of Prudential New Jersey Properties.
The agent is required to provide full disclosure concerning the property to the buyer but cannot reveal confidential information about the seller. When the time comes to make an offer, a dual real estate agent cannot advise the buyer on how much to offer nor can the agent advise the seller to accept or reject an offer.
"Dual agency does have limitations. It doesn't mean that the buyer won't be represented, but the buyer will be treated equally and it comes out fine in the end," says Rose.
Disadvantages of Dual Agencies
In a New York Department of State memo, consumers are advised to be wary of dual agency relationships. The memo states that when a person enters into a dual agency relationship, they are forfeiting their right to that agent's loyalty. The agent then cannot advance the interests of either party.