You see a home you love. You write the offer, they say "yes" and you're done, right? No. When you write an offer, it will be contingent on certain things happening before you close escrow. So, what is a contingency? It is a condition that must be satisfied before your purchase can be completed. Let's examine this.
Common Real Estate Contingencies
Inspections
You are spending a lot of money, so you'll want to know that you're making an informed decision. You want expert opinions about the condition of your new home. Who do you call? A property inspector, a pest control expert and in some cases additional experts, such as a roofer, a surveyor or experts on wells or septic tanks. These experts will inspect your home and report on their findings.
When you write an offer, it will be contingent on certain things happening before you close escrow.
Loan Contingencies
You will probably need a mortgage to help pay for your new home. If so, you won't be able to fund and close on the loan until you are fully approved, so loan approval is a common contingency. This also includes a second contingency, an appraisal, because in most cases the loan approval will be based on the value being at least as high as your purchase price.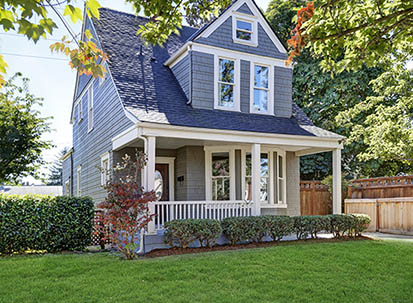 Find Your Home on RealEstate.com
Other contingencies
The most common contingency that isn't covered above is selling your existing residence if you have one. If you own a home and are moving up, you probably need to sell your existing home before you buy your new one; the sale of your existing residence would be a contingency.
If you are purchasing a rental property and plan to occupy it, you'll want it to be vacant before you close escrow. In that case, having the tenant vacate the house before close of escrow would be a sensible contingency.
Repair contingencies include repairs that must be completed before you can purchase the home. This includes major repairs, such as roof replacement or foundation repairs.
How Long Do You Have to Satisfy Contingencies?
You have a limited time to satisfy your contingencies, and it will always be less time than the escrow period you've defined in your offer to purchase. The exact length of time varies by region and the circumstances of each transaction, but inspection and loan contingencies typically run for one to three weeks. The appraisal contingency might be shorter than the loan contingency, because the appraisal has to be completed before the final approval on the loan can be issued.
Other contingencies, such as the sale of your current home or vacating the home, will of course take longer to satisfy, and often are not cleared until right before close of escrow.
What If Home Inspection Reveals Problems?
This happens, and it's important. You are buying your home assuming certain things about its condition. If an inspection uncovers issues that require repair or make the home less valuable or appealing, you have four options:
Accept the home as-is, knowing what's wrong.
Ask the seller to correct the problems identified by the inspections.
Back out of the deal.
The purpose of the inspections is to make sure you are buying what you think you are buying. Don't be afraid to ask for repairs or a new price.
What is Contingency Removal?
Your contingencies are a condition of your contract. You have made a promise to complete them and to remove contingencies within a certain time frame, and if you don't remove them, you are in default on the agreement, and the seller has the right to cancel the contract. So, what happens?
Most of the time, your real estate agent asks the listing agent for an extension of time, and in almost all cases that is granted. But the extension isn't automatic. The seller can cancel the contract and move on to the next buyer, and you are out the money that you paid for all of the inspections.
When you are ready to clear contingencies, your agent will prepare an addendum to your purchase contract that removes them.
What is a Non-Contingent Offer?
In strong seller's markets, an agent may advise you to make a non-contingent offer (one with no contingencies) because the offer will be more attractive to the seller. While it will be a more attractive offer, be aware that with no contingencies you will have no opportunity to ask for repairs, renegotiate or back out of the deal. You can still order inspections, of course, and you can still get a loan and an appraisal. If you make a non-contingent offer, however, be sure that you qualify for the loan that you need to buy the home, and that you want to buy the home as-is, for the price you offered.