Keeping it 100: You may face some disappointments during the home-buying process. But shopping with an FHA loan and falling in love with a condo only to find out that the complex isn't HUD-approved may be the worst.
On several levels, this scenario is just wrong. If you're working with an agent, he or she should only be showing you approved condo complexes. If you aren't working with an agent, then, well … reconsider?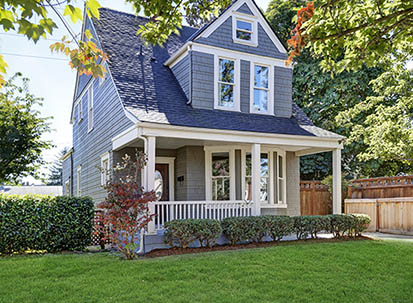 Find Your Home on RealEstate.com
Either way, it's a sad situation. To avoid a lot of wasted time and leg work, review these condo shopping tips:
Basic FHA Requirements for Condos
The lender for an FHA-guaranteed mortgage must not only determine the creditworthiness and risk of the borrower, but it must also consider the risk of lending on a home governed by a particular homeowners association.
FHA has certain qualifications in place that rule out those condo associations that, for any number of reasons, make investing in them risky.
Some of these include:
How many of the units are rentals? Up to 65 percent, says HUD, as long as certain criteria is met.
How many homeowners are delinquent on their association fees? This number must be fewer than 15 percent.
There must be no outstanding litigation against the association. If the association decides to sue the builder for that crummy roof, you guessed it: no certification until the litigation is settled.
The HOA must make reserve contributions that represent at least 10 percent of its total budget.
These items represent only a handful of FHA's requirements.
Advantages of the FHA Condo Approval Process
One of the biggest advantages of buying a condo with a FHA-backed loan? The government does a lot of your due diligence for you. No, the Fed isn't doing it out of the goodness of its heart, but buyers nonetheless benefit from the process.
All home buyers have a legal duty to perform a thorough inspection of the home and an examination of any paperwork linked to it before completing the purchase.
One of the biggest headaches in the condo purchase process is the sheer amount of paperwork you need to read, a package known as the HOA documents, or "docs," for short. While you'll still need to read the CC&Rs (covenants, conditions and restrictions) to understand what you can and cannot do as a homeowner in the community, FHA scrutinizes some of the heavier reading, such as the budget.
One of the biggest advantages of buying a condo with a FHA-backed loan? The government does a lot of your due diligence for you.
Of course, you should still drop the pile of papers in your attorney's lap for the final OK on the purchase, but it's good to know that FHA won't approve a complex if some of the shadier or more distasteful practices are occurring.
Another advantage to purchasing an FHA-approved condo is that the hoops the association must jump through aren't a one-shot deal. They must be recertified every two years to remain FHA-approved.
Find Your Dream Condo Without the Disappointment
If you will be using an FHA-backed loan and you've decided to purchase a condo, don't set yourself up for disappointment by viewing condos that aren't approved.
To make sure the condo you are about to tour is approved, search for FHA-approved condos on HUD's website.