The majority of home sales follow a relatively standard process. First, an offer is accepted and a buyer and seller enter into a contract. The transaction is closed out when the buyer provides the funds for the purchase, the property title is transferred to the new owner and a deed is recorded. A purchase made in cash can close as quickly as one to two weeks. For those who finance, the home can change hands in less than 45 days.
Wouldn't it be nice if you could ease into a purchase? Well, maybe you can.
What is a Rent-To-Own Home Sale?
What if you're not quite ready to make the jump into homeownership — either because the commitment scares you or you need time to improve your credit?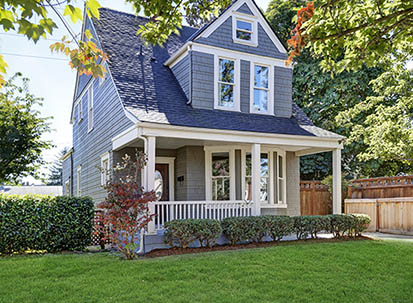 Find Your Home on RealEstate.com
While not nearly as common as a traditional home sale, the rent-to-own model may be right for you. This alternative approach lets you move into a property right away with the option to buy down the road. In this arrangement, a buyer agrees to rent out a home for a defined amount of time (usually less than three years) with the option to purchase before or when the lease ends. What's the catch? Not only are these deals harder to find, but also the agreements tend to favor the owner/seller of the property.
Where to Find Deals?
Since these opportunities aren't typically advertised through the multiple listing service (MLS) or prevalent on common housing sites, how can you seek them out?
Prior to the housing crisis in 2008, most rent-to-own opportunities were limited to individual landlords who had the ability to offer flexible financing options to their tenants. After the financial crash, the rent-to-own model gained popularity as large real estate investment companies acquired foreclosures and offered tenants the ability to lease and eventually buy the homes they were renting.
Ask landlords and sellers if they would entertain a lease option. It may be appealing to a landlord who is already gearing up to sell a property or an owner whose listing has been sitting on the market.
A new startup Divvy is on a mission to revolutionize rent to own. Here's how it works: A buyer first selects a property, then Divvy purchases the property and rents it to the resident while he or she builds equity. Websites like iRentToOwn and HousingList offer listings that are searchable by city or zip code. Both of these databases are a great resources, but many rent-to-own opportunities come together by word of mouth.
You may want to team up with a well-connected, local real estate agent. Agents with boots on the ground may know homeowners who would be open to putting together a rent-to-own contract.
Another approach is to ask landlords and sellers if they would entertain a lease option. It may be appealing to a landlord who is already gearing up to sell a property or an owner whose listing has been sitting on the market.
Negotiating a Contract
Rent to own makes a lot of sense if you can identify a home that you want to live in and eventually buy. Leasing the property is a great way to "try before you buy." It can also be a smart strategy for those who are looking to build up their credit history during their tenancy to secure a better mortgage.
When it comes to negotiating the specifics, be sure to do your homework. Since there is no industry standard for this type of contract, it's best to bring in an attorney to advise you on the appropriate language and important aspects of the agreement.
The contract should cover all the basics commonly found in a rental agreement, such as a description of the property, the lease period (start and end dates), payment details, maintenance, security deposits, etc., as well as some additional terms.
Important Terms to Negotiate
Lease Term: Make sure that you have enough time to prepare your finances for the eventual purchase. You can speak to a mortgage lender to get a clear picture of what needs to be done to qualify for a loan. Give yourself enough time to save up for a down payment and get your credit score in a good place. There's no sense in committing to a one-year term if you know it will take at least two years before you're ready to buy.
Lease Option Fee: The option fee is the cost of having the option to purchase the home. It's you assurance that the property won't be sold to someone else and that you have "first dibs." The fee is generally non-refundable, but may be applied to the purchase. You will want to negotiate with the seller on the actual amount, but as a rule of thumb, 1 percent of the purchase price is a reasonable starting point. The wording used in the contract should also clarify whether you have the right to purchase or if you're legally obligated to buy the house.
Purchase Price: Another important aspect is to determine the purchase price for the property. You may want to lock in a dollar amount now or agree to assess the market value in the future. When the time comes, you should treat the purchase like you would a traditional home sale. To establish market value, you'll want to compare real estate listing prices and home sale figures against other similar houses in the area.
Rent Credit: A portion of your monthly rent should go towards a down payment on the purchase of the home. This will reduce the cost when you exercise the option to buy. Again, there is no set rule for how much should be stashed away, but 10 to 15 percent is common. It's wise for this percentage of the monthly payment to be held in an escrow account, which acts as a third-party buffer between you and the homeowner.
Just like a traditional home purchase, rent to own is a major milestone and can be time-consuming to sort through. It's definitely an option to consider as long as you weigh out the pros and cons, perform your due diligence and understand the contract before you sign on the dotted line.