Even for the most seasoned real estate investors, closing on a property doesn't happen overnight. For most buyers, the time between deciding to purchase a home and actually getting the keys to the new place can span several months and quite often longer than that! The entire process can be broken down into three stages.
Stage 1: Get Prepared to Buy
First there is the prep work that goes into it. You'll want to give yourself a long lead-time if you need to repair credit, ride out a lease or save up funds for a down payment. During this stage, you can lay some of the groundwork by getting pre-approved for a mortgage, finding a real estate agent and researching neighborhoods.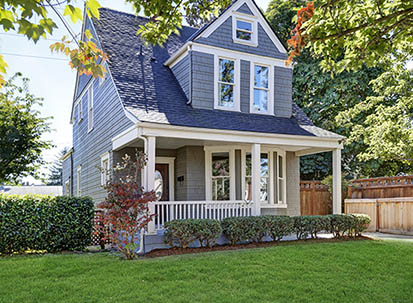 Find Your Home on RealEstate.com
Stage 2: Find Your Home
Things can move quickly or rather slowly once you actually start the house hunt. You could go out for your first round of property tours, fall in love with a place on day one and get an offer accepted. But, don't count on being that lucky. The search could span several months, a year or longer.
It all depends on the inventory in your area and if you can find a place that matches your taste and needs. If you have very specific criteria and require something unique, your search could take awhile. In hot markets where competition is steep, you may need to submit several bids before receiving an accepted offer. Another factor to consider is your availability. If you can only look at homes on the weekends, you may miss a few opportunities and prolong the search.
With commitment and determination, most people who set out to buy will land a home within a year. From my experience as a REALTOR®, the majority of my clients who are actively searching find a home within a few months.
Stage 3: Closing on the Property
If you start the clock after you have a signed offer, you could still be looking at over a month to close. What's with the holdup? Before the home can be signed over to you, many pieces need to come together:
Due Diligence
You will likely want to conduct some form of due diligence on the property like a home inspection.
Title Research
At a bare minimum, a title search will need to be performed on the property to ensure you can take clear title to the deed.
Paperwork
To document the change of ownership, your closing agent will need to prepare necessary paperwork.
Mortgage
What chews up the most time is the mortgage process. Buyers who purchase in all cash are able to close significantly faster than those who borrow funds. To obtain a mortgage, a lender must perform research on you as a borrower and also on the asset (your new home!). Prior to receiving a mortgage commitment, your loan file will be scrutinized in underwriting and the home will be appraised. It can take a few weeks for everything to be approved.
Is It Desirable to Have a Long or Short Closing?
A tight timeline that causes undue stress isn't ideal, but neither is a long transaction that seems to drag on forever. From the date of mutual acceptance on a purchase contract, a 30- to 45-day closing is typical. A 60-day close is a bit longer than average but still within the norm.
When coming up with a timeline, you'll want to make sure that everyone on both sides of the transaction is on the same page about deadlines. You want to be realistic about how quickly your lender can secure the mortgage. Don't forget to factor in the seller and if it's possible for him or her to vacate the property within your desired time frame. Once you understand the timeline parameters, you can choose an advantageous date to close. If you're goal is to close quickly, the best thing you can do is stay in constant communication with all parties involved. Being responsive and on top of deadlines can help ensure everything stays on the right track.
What if My Purchase Is Taking Longer Than Usual?
Delays are common if there are any hiccups. For instance, if your home inspection uncovers a structural deficiency, your entire timeline could be pushed out a week while you wait to secure estimates from contractors and negotiate concessions with the seller.
Unfortunately, missed deadlines can happen and may be out of your control. First, discuss the delays with your real estate agent, closing agent and lender to understand the overall impact. Will a missed deadline push out your closing? Does it put your deposit money at risk? Will this have an affect on your mortgage rate? You'll want to work with your real estate team to determine the best course of action. Be sure to have changes and extensions documented in writing to ensure you remain "in-contract."