When you're looking to a buy a home, it's only natural to become fixated on the house itself. But, at some point in the home buying process, you have to take a step back and soak in all of the surroundings. You've heard it a million times: Buying real estate is all about location, location, location. So, how do you know if a house is in a good location? Fortunately, there are lots of benchmarks and resources available to help you research your future neighborhood.
The home is a critical piece of the puzzle, but the neighborhood is the big picture. There's a better chance that you will love where you live if you dedicate some time to research.
Take Advantage of the Internet
For high-level investing, the world wide web is the best place to start. There are countless websites at your disposal to help you analyze important aspects of a community, like economic health, crime rate, school systems, walkability and fun things to do around town. Let's take a look at some of my favorite online destinations to gather info.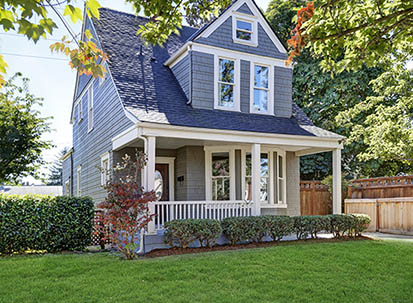 Find Your Home on RealEstate.com
General Research
Neighborhoodscout.com is a fantastic consumer site, featuring valuable reports that cover real estate trends and forecasts, crime data, real estate investment index, demographic trends, job access, school ratings, etc. You can get pretty granular using the search functionality to compare specific areas or boroughs in each town. Once you have a snapshot from NeighborhoodScout, you can drill down into the nitty gritty details, using targeted websites for certain topics.
Economic Health
If you're interested in learning about the economic health of a community, then you'll want to check out the US Bureau of Economic Analysis, which offers a huge database. The agency's site has a wealth of statistics that detail the geographic distribution of economic activity and growth to help you analyze and compare individual states and local area economies.
Weather Patterns
If you are relocating to a new area, you'll probably be interested in checking up on weather patterns. This sort of info is readily available online; my personal bookmark is the National Weather Service. Another site to sift, Fema.gov provides information for homeowners on natural disasters. If you're planning on buying real estate in an area prone to earthquakes, tornadoes or floods, you'll want to familiarize yourself with the necessary home insurance polices and disaster preparedness.
School Systems
No matter where you buy, the school systems will have an impact on your property's value. You can do your preliminary research by comparing test scores, reading reviews, etc. on sites like Greatschools.org and Schoolmatch.com.
Crime Statistics
Safety should always be a consideration when you're looking to purchase real estate. CrimeReports.com is the nation's largest collection of law enforcement agencies committed to transparency, public access and citizen engagement. You can search for criminal activity by zip code and narrow down by the type of incident, such as violent crimes, property crimes and quality-of-life crimes. Familywatchdog.us is another helpful tool to map the addresses of registered sex offenders in your neighborhood.
Transit
There are countless sites that allow you to explore commuting options. AllTransit covers the largest source of transit connectivity, access and frequency data in America. If you prefer to access places by foot, then Walkscore.com is your new best friend. The Walk Score ranges from zero to 100. A score of zero means that almost all errands will require a vehicle. On the other hand, a score of 100 is a walker's paradise, meaning daily errands do not require a car.
Community Boards
Almost everyone has heard of Yelp, the social networking site that lets customers rate and post reviews about local businesses. Yelp is a treasure trove when it comes to exploring new neighborhoods. This site makes it easy to find great restaurants, hardware stores, boutiques and much, much more. You can also put Facebook and Twitter to good use and start following neighborhoods of interest. If that's not enough, you can take the old-school approach by tracking down a small-town newspaper through sites like Newspapers.com.
Get Out From Behind the Screen
While perusing information behind a screen is productive, it's no substitute for first-hand research. If you're serious about buying, the best way to get to know a community is by pounding the pavement. Here are a few ways to get your primary source data:
Don't be shy. Now is the time to talk to the locals. Strike up a conversation with the mailman, the couple at the dog park or the family at the soccer field. Most people will be refreshingly candid.
Schedule a time to hit up the local shops and talk to store owners about the pros and cons of the neighborhood. Take in the atmosphere from a coffee shop and just observe what you see.
If a high-quality school system is critical, then you'll want to experience it first hand. Most schools will be happy to set up a visit for you to tour the building and meet faculty.
Take some time to map out your local hotspots. It seems like every day a new town is being featured as a "Best Place to Live." This accolade is totally subjective, and it really depends on each individual's criteria of "best." Figure out what's important to you and then do some extra due diligence to make sure the neighborhood has what you want. For example, are you a Crossfit fanatic? You'll want to make sure there's a location nearby.
The home is a critical piece of the puzzle, but the neighborhood is the big picture. There's a better chance that you will love where you live if you dedicate some time to research.