So, what would you do if you won the lottery? Quit your job? Buy a fancy sports car? Or maybe you'd sink some money into a humongous house that sits on its own island? Well, good news. We found a few of those for sale right now on RealEstate.com. You're going to like these ... really like these.
We know, we know. These aren't your standard starter homes. But a first-time home buyer can dream, can't she? 😉 Take a look at these 10 grand island homes and tell us where you'd build your dream home?
Hyde Park, New York
Located on Bolles Island in the Hudson River, this waterfront home is designed to showcase river and Catskill Mountain views from every room. Floor-to-ceiling windows flood interior spaces with light; spa-like amenities include both an indoor pool and sauna. The home's private grounds boast Zen-like gardens, a private road with a gated entrance and 600 feet of shoreline with direct deep-water access. Boat owners will appreciate the seasonal dock and ramp that leads to an in-house boat garage. Learn more about this riverfront getaway.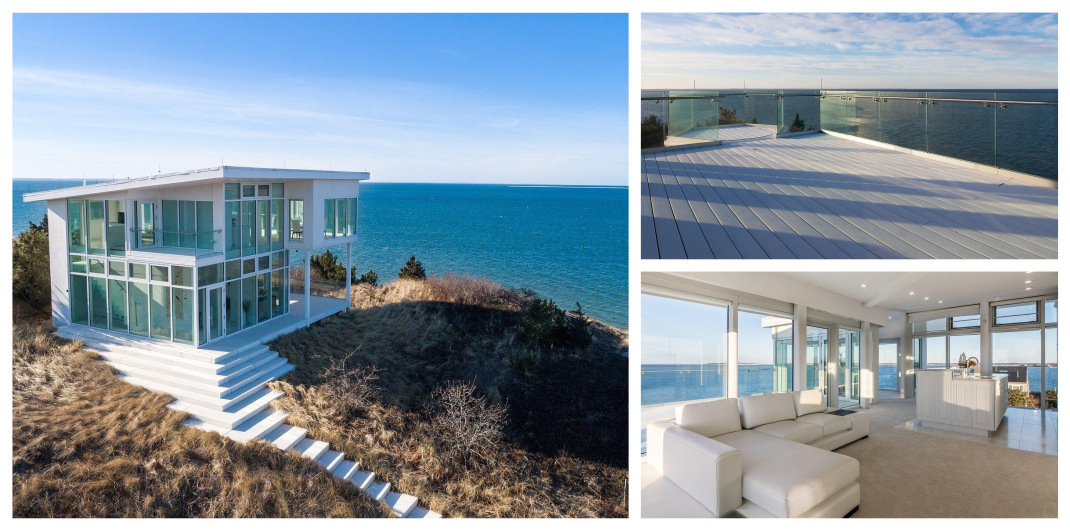 Wellfleet, Massachusetts
A tidal land mass that's history dates back to the 1600s, Lieutenant Island on Cape Cod's outer cape is home to this newly built home. It's nestled on the island's highest point and thanks to walls of glass offers 360-degree views of the breathtaking coastal landscape and Cape Cod Bay. The owner will appreciate the private staircase that leads to the beach below, plus the home's many decks, hot tub and sauna. Learn more about this modern home.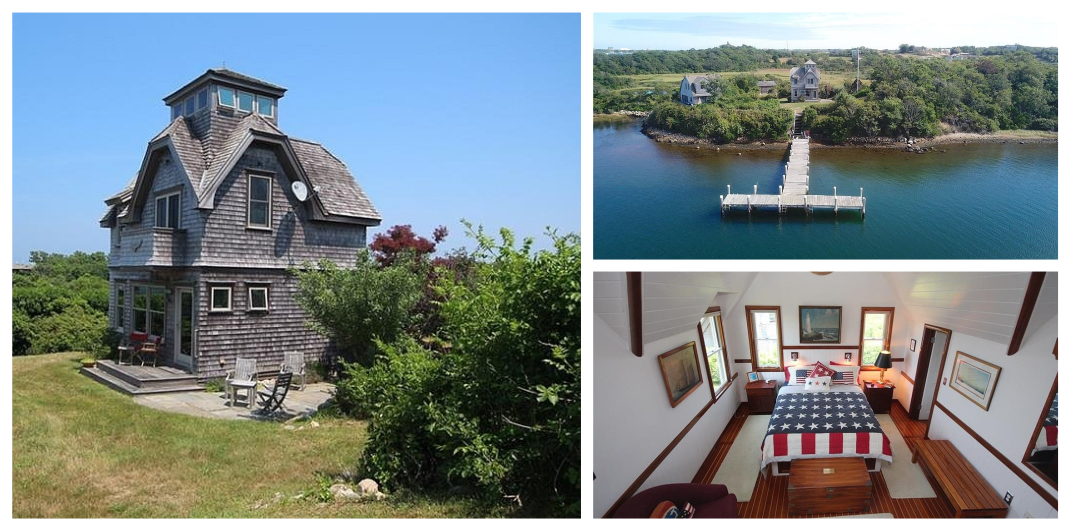 Block Island, Rhode Island
Aah, Block Island. This seven-mile-long island is just 12 miles south of the mainland but feels worlds away. It's home to this clapboard-clad beach home, which offers one of the only deep-water docks on the island. The home is nestled in quiet Cormorant Cove and built to feel (on the inside, anyway) like a yacht interior, with teak and holly floors and teak trim — all sealed with yacht varnish. The perfect getaway for a family that loves to sail! Learn more about this 785-square-foot home.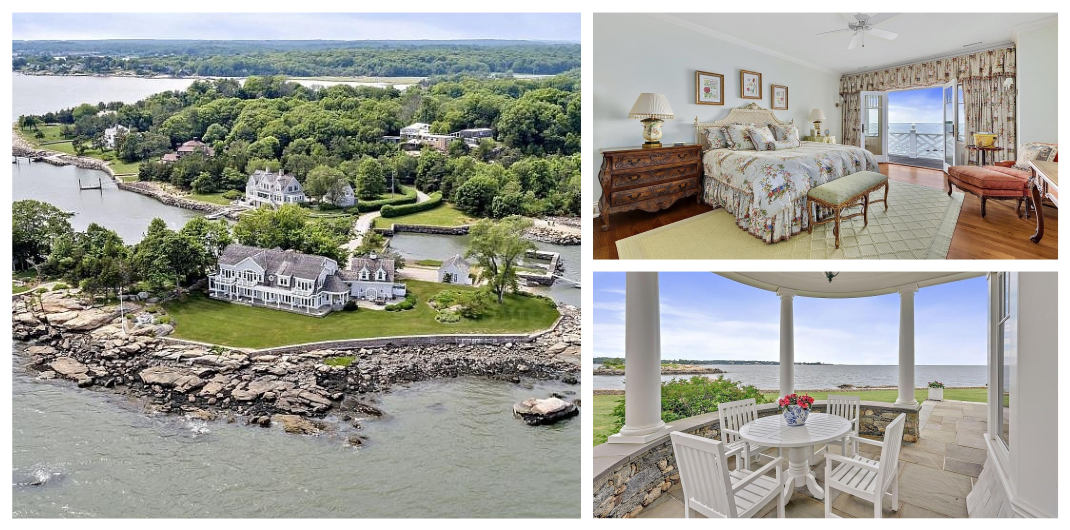 Guilford, Connecticut
A quick ride from the mainland and across a wooden bridge will bring you to Narrows Island and this grand estate, which boasts unobstructed views of Long Island Sound and the Thimble Islands. Most rooms open out to porches or balconies and outdoor rooms are thoughtfully landscaped and furnished to blur the line between interior and exterior spaces. Learn more about this magical five-bedroom home.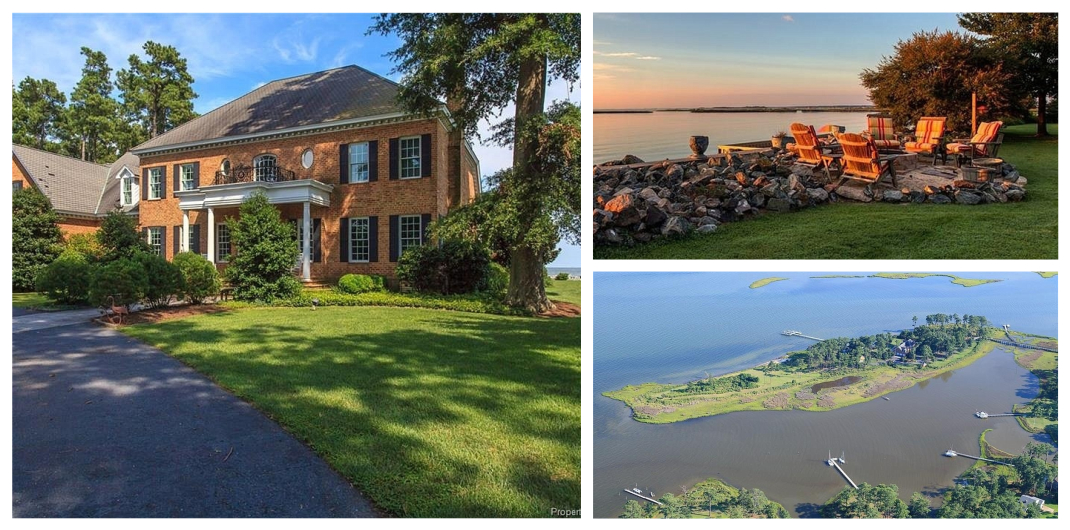 Hayes, Virginia
You're buying a home atop an 18-acre land mass! Cuba Island, located at the mouth of the York River, is home to this Georgian-style brick manor house. Most rooms enjoy Chesapeake Bay views, and the home features a private dock and picturesque outdoor room with fire pit. Learn more about this private island paradise.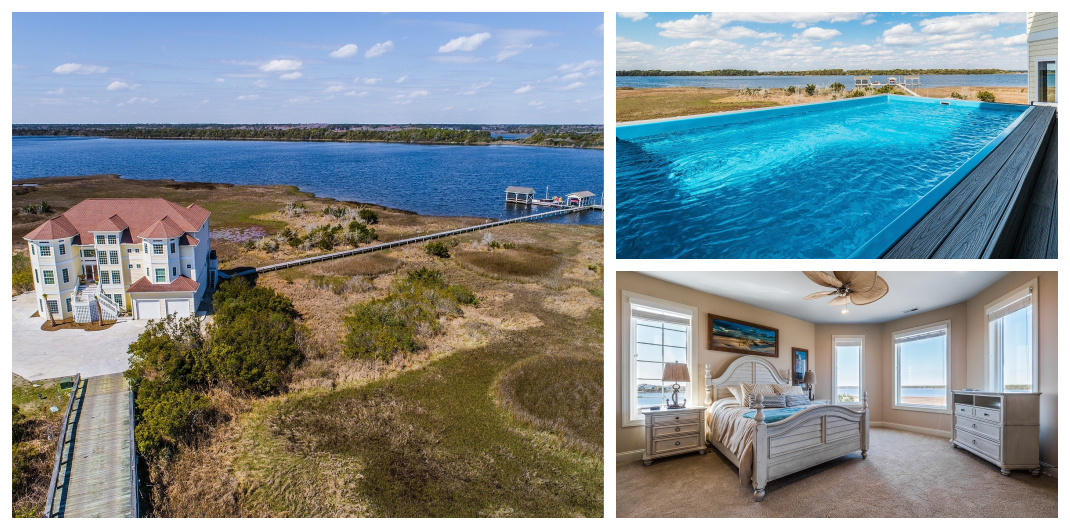 Topsail Beach, North Carolina
This is as private as private gets. You must pass a security gate and travel over a bridge to get to this private island and 5,834-square-foot home, which boasts seven bedrooms, an elegant living area and a screened porch that overlooks the pool and marshes beyond. A private dock features a screened-in porch where its owner can relax and enjoy sunsets with friends and family. Learn more about this barrier island home.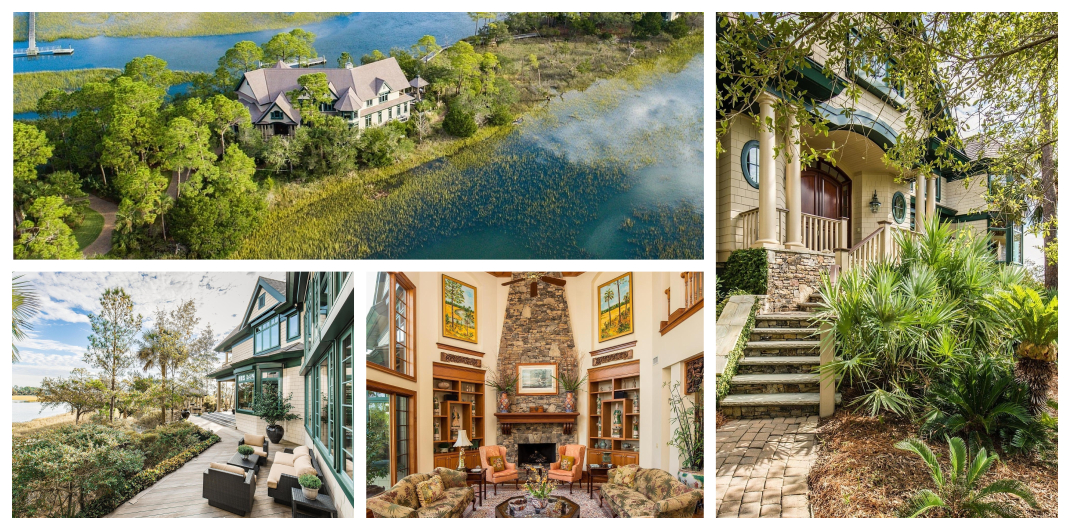 Johns Island, South Carolina
Oh, wait. Maybe this one doesn't fit the theme as it's not just one island but a THREE-island estate. And on this seven acres of land you'll find a grand manor house and a one-bedroom cottage — both thoughtfully designed, finely crafted and ready to accommodate those who prefer the luxe life. Standout features of the manor home include a chef's kitchen, inviting outdoor spaces and a private dock. Learn more about this Lowcountry getaway.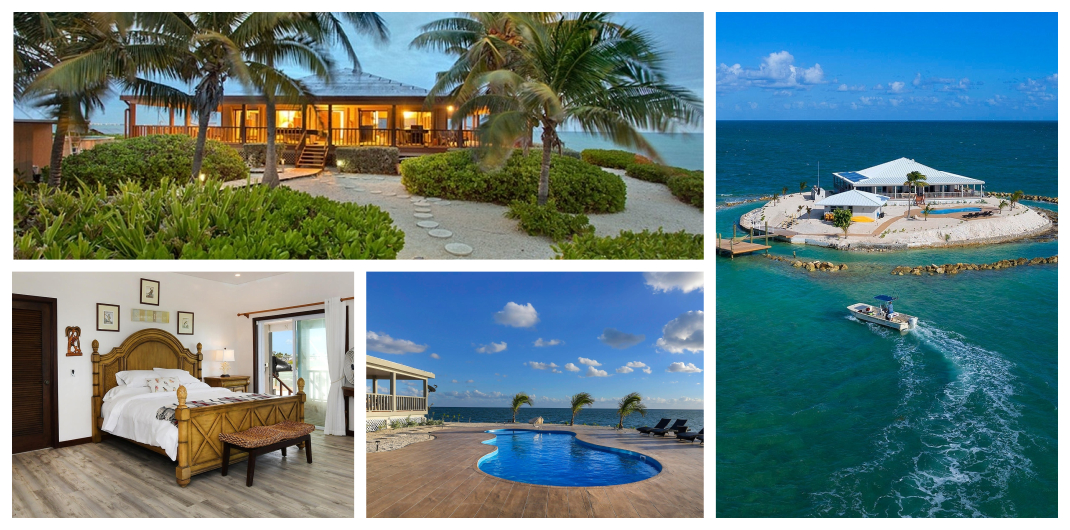 Marathon, Florida
East Sister Rock is a private island located just a five minute's boat road from Marathon in the Middle Keys. This secluded getaway is completely off the grid, with its own solar and wind energy generators. With its high ceilings and 19 sliding glass doors, the home is designed to capitalize on stunning ocean views. A wraparound porch, pool and sundeck further blur the lines between indoors and out. Worried about getting to and from? Don't be. Along with your purchase comes four boat docks (including one on the mainland), a boat and a helicopter pad. Learn more about this tropical paradise.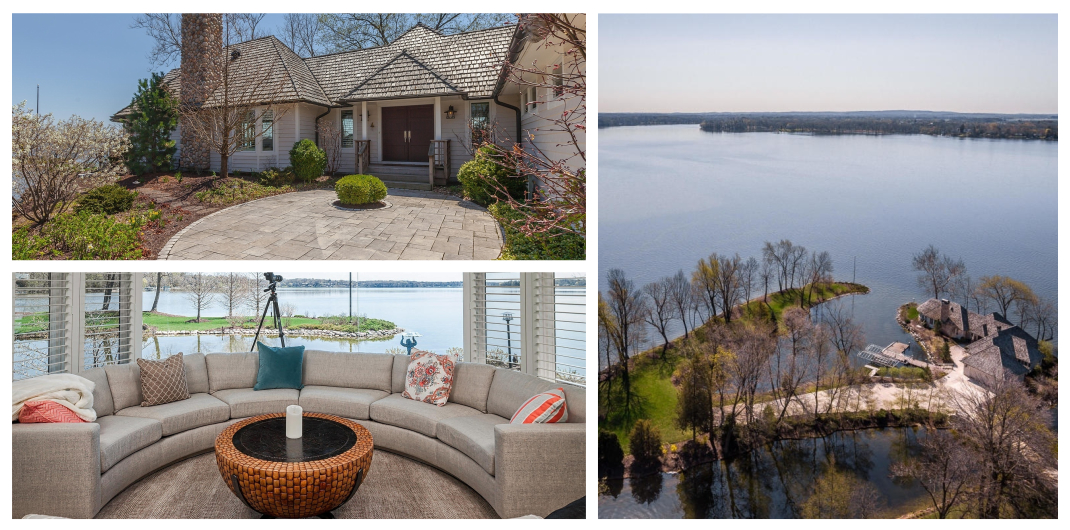 Oconomowoc, Wisconsin
Situated on historic Valentine Island, this 3,467-square-foot home offers breathtaking views of Oconomowoc Lake, an 818-acre body of water that drew the rich and famous to its shores at the turn of the 20th century. The nautical-chic interior design offers a nod to the area's location in Wisconsin's lake country. A private stone bridge will lead you to the this island home, which features its own inlet. Learn more about this three-bedroom home.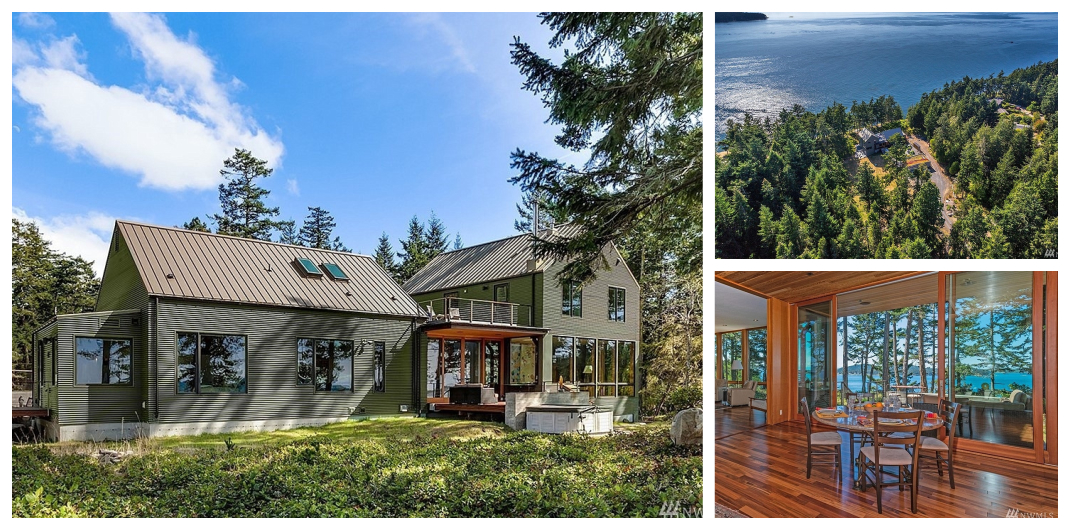 Lopez Island, Washington
Imagine sitting in the comfort of your own home, glass of fine wine in hand, as you watch eagles soaring above and orca whales migrating in the waters below. Nice, right? That's exactly what the owner of this home will come to expect. The four-bedroom estate is located in "Slow-pez," the third largest of the San Juan Islands and known for its laid-back approach to life. A drive through your own private forest brings you to this magical place, where standout features include an indoor pool and wine cellar. Learn more about this island hideaway.