Spring has sprung and the housing market is already going bananas. The competition is fierce, so how do you stand out from the pack?
1. Sell Yourself
As a buyer, your goal is for everyone to want to do business with you. Regardless of whether or not you decide to purchase what's being offered, it's always nice to have the option. Prior to making an offer, you want every interaction that you and your buyer agent have with the listing side to be a positive one. Professionalism, courtesy and strong communication go a long way.
Be the Squeaky Wheel
What should you do if you see a listing that jumps out at you? You want to start "greasing the skids" and set the right tone. By making yourself available for showings as soon as listings hit the market, you have the first mover's advantage. Be sure to follow up promptly after your tour to express your enthusiasm.
Write a Cover Letter
When it comes to submitting an offer, you may want to consider including a cover letter to give a personal touch. A cover letter can help differentiate you and humanize your submission. This may help you in multiple bid scenarios or when the home holds immense sentimental value to the seller. The letter should convey a few simple points: 1) your excitement for the home, 2) what makes you a qualified buyer and 3) why the seller should choose you. Be careful not to over share about your situation. They don't want to hear your entire life story!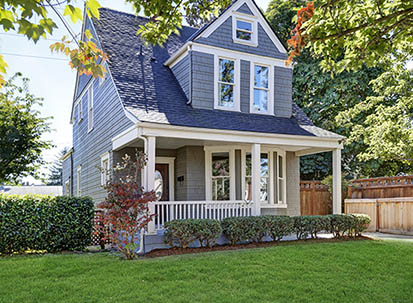 Find Your Home on RealEstate.com
2. Consider an Escalation Clause
If you are gearing up for a multiple bid situation, including an escalator can be the way to go. An escalation clause, or escalator, can give you an edge to beat out a competing buyer. The clause states that you are willing to outbid any other offers on a home by a certain amount up to a ceiling price. The ceiling is the top amount that you would be willing to pay for the home.
Here's an example:
Purchase price to be $620,000, or $5,000 above any other offer, up to a maximum of $660,000. If we have the winning offer, we shall be provided with a copy of the next highest bona fide offer upon acceptance.
The beauty of including a clause like this is that you can potentially land the property for less than your max dollar amount. To minimize the risk of having to unnecessarily pay your highest and best, you'll want to request a copy of the competing offer.
You must be careful about using escalation clauses. First, you need to know that escalators can be controversial, and they are not accepted in all real estate markets. Make sure you know what you are doing and that you are protecting yourself as contracts to purchase real estate are binding.
3. Tighten Up Your Inspection Contingency
In some areas, things are so heated that buyers are waiving all types of typical terms and contingencies. As a buyer, it is in your best interest to conduct a formal home inspection and/or due diligence period. But, you may find yourself in a pickle if you're losing out on homes to other buyers who are opting out of inspections. There are ways to make your offer more appealing without completely eliminating your due diligence.
Bring a Contractor or Home Inspector to the Tour
Prior to submitting an offer, you may want to get a second set of eyes on the property. If you know a trustworthy contractor, it can be extremely valuable to have that person make an assessment of the home. If you are comfortable with his or her analysis, you may feel like you are in a good place to move forward without an inspection.
You may even want to bring a home inspector to the home tour. You should get permission from the seller or listing agent before showing up expecting to do a full-blown home inspection. Plus, paying the home inspector can be a sunk cost if you wind up not pursing the home or fail to get it under contract.
Put the Sellers at Ease With an Addendum
Short of striking your home inspection entirely, you can set some parameters that make the contingency more attractive. Sellers are concerned that you may walk away after an inspection or come back to them to negotiate a credit or reduction of sales price. You can do a lot on your end to ease this concern. For one, you can expedite the home inspection period. If a ten-day window is common in your market, you can try and do it in five. Before committing yourself to this timeline, you'll want to call up your preferred home inspection company to ensure someone is available.
In addition to shortening the time frame, you can strengthen your positioning by including an addendum that outlines your intent with the inspection. For example, you can state that you will not revoke your offer or try to negotiate unless serious issues are discovered and if the repairs would cost you more than a specific dollar amount to repair. In this scenario, you want to have a figure in mind, and be prepared to gather quotes if issues do crop up.
4. Get Pre-Approved by the Listing Agent's Preferred Lender
You may be surprised by how small the world of real estate can be in your micro market. For those who have been in the business for a while, the same names and contacts tend to crop up. Does the listing agent have a preferred lender for real estate transactions?
To help sweeten your bid, you may want to get pre-approved by the listing agent's go-to professional and submit the lender's letter along with your intent to purchase. If the listing agent is reviewing offers and advising the client, he or she will appreciate seeing a pre-approval from a familiar name. Knowing that you have been vetted by a trusted professional and have received an initial stamp of approval can go a long way. Of course, you want to reserve the right to shop around for lenders and ultimately choose the one that is best for you — so, be careful in how you frame your finance contingency.