A real estate agent can be a tremendous source of support during a home search, providing guidance and advice throughout every stage of the buying process. Most real estate professionals pride themselves on being a local resource for clients in the communities where they serve. While there are a multitude of questions they can answer, there are a handful that they can't. Some of these may come as a surprise.
1. What is the Standard Real Estate Commission?
The reason your real estate agent can't answer this question is because there is no "standard" real estate commission. If agencies all agreed on standardized fees, this could be considered price-fixing. This type of collaboration among competitors is shunned upon and goes against antitrust laws. Like most things in real estate, everything is negotiable, including the commission fee. Your agent can speak with you about his or her agency's services and fee structure, but the person cannot speak on behalf of what other companies charge.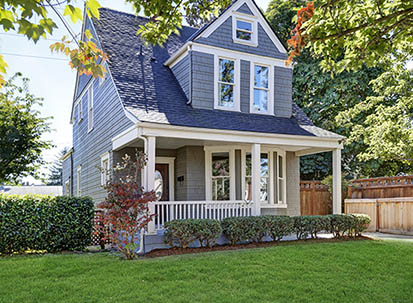 Find Your Home on RealEstate.com
2. Which Mortgage Broker or Inspector Do I Have to Use?
Buying a house takes a village. If you're new to real estate, you may not have a strong network of industry professionals. One of the benefits of working with a real estate agent is gaining access to his or her connections. Some agents have preferred vendors. Your real estate agent may make a strong recommendation for a contractor he or she has vetted with a proven track record. However, you cannot be forced to work with anyone. I highly recommend getting referrals from your agent, but ultimately you're calling the shots when it comes to building your real estate team.
3. How's the Neighborhood?
This is one of the most common questions among house hunters — particularly those who are new to an area. It's a loaded question and can be tough for a real estate agent to answer. Many details are off limits due to housing discrimination. In 1968, the Fair Housing Act was established to safeguard against discrimination based on race, color, national origin, religion, sex, disability or family status. Real estate professionals must be careful when voicing opinions about neighborhoods so that they don't violate the law. Where's the closest church? Are there a lot of kids on this cul-de-sac? Does this neighborhood make sense for a young woman? These are all questions concerning protected classes.
What's fair game for your real estate agent to discuss with you? Things like community amenities — parks, shops, public transportation, restaurants, etc.
4. Is This Area Safe?
Nobody wants to live in a dangerous neighborhood, but safety is also hard to measure. Safety is subjective. One buyer may be perfectly comfortable living in a certain environment and another would be uneasy. Whether you feel safe in an area or not is based on your perception and a real estate agent cannot determine that for you. That being said, an agent can provide guidance for doing your research on crime. A lot of information is publicly available via the local police department or online websites.
5. Does This Town Have Good Schools?
This seems like another general question that should be easy to answer. However, like safety, this topic is also subject to opinion. What makes a school good? Is it performance on standardized tests? Cultural diversity? Graduation rate? Student-to-teacher ratio? Reviews from parents with children in the school system? As you can see, there is no cut and dry response. Again, a real estate agent can point you to resources to do you own research, but he or she can't define what makes a school good or bad.
6. Can I Put an Addition on This House?
Real estate agents tend to have general knowledge about many facets of real estate. That being said, most focus on the aspect of buying and selling homes. Specific questions related to construction, real estate law and mortgages are all important to you as a buyer, but likely fall outside of your agent's wheelhouse. For instance, say you are interested in purchasing a home with the intent to add a garage. Your agent may think there's a good chance you will be able to do an addition, but always take his or her opinion with a grain of salt. Before signing on the dotted line, it's paramount that you speak with those who specialize in these projects, such as a builder and the local building department.
7. Will I Make Money When I Sell?
This is the million-dollar question! Everyone hopes to make money when they sell, but no one has a crystal ball. Your real estate agent can help you create a buying strategy. He or she can summarize historical home sale data and get you up to speed on current market conditions. You can speculate on future scenarios and home values. However, your real estate agent cannot predict what happens tomorrow, next year or thirty years from now when you decide to sell.