In this time of multiple offer situations and bidding wars, what if I told you there was a loophole that could help you bypass other buyers competing for the same property? In rare situations, a right of first refusal could be your ticket to cutting the line.
What is Right of First Refusal?
In real estate, a right of first refusal (also known as a first right of refusal or "last look" provision) is a contractual right granted by a property owner to another entity (the holder). The holder has the right to purchase the property in the event that the owner receives a bona-fide offer from a third party.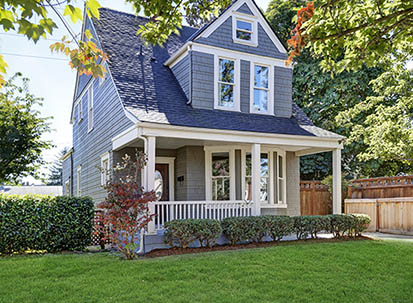 Find Your Home on RealEstate.com
Encountering a right of refusal certainly isn't the norm, but it's more common than you may think. Here are a few examples of where you might run into a right of first refusal during your real estate dealings.
In Your Lease
A landlord may include a clause in your lease that grants you a first right of refusal to purchase the property. Score! This can be a slam-dunk if you're renting a home that you'd like to someday own. If your landlord is considering a sale, be sure to scrutinize your lease agreement. If and when your landlord receives offers, he or she must give you the option to match the bid, before negotiating with other potential buyers.
When Dealing With Homeowners Associations
Most condo and townhome owners are trustees in an association. A set of written rules and regulations govern the association and often include a right of first refusal. This term requires the seller of a unit within an association to offer the trustees the option to purchase the unit under the same terms and price proposed by an outside buyer. If you're purchasing a home in an association, be aware that your offer may need to be "shopped around" the association before it can be accepted.
Among Neighbors
Official contracts can also be written up between neighbors. Take the example of a property owner whose home resides on 10-plus acres of land. The next-door neighbor may negotiate a right of first refusal to purchase the acreage should the abutter ever receive an offer or decide to sell. If you decide to move forward on a home where the neighbors have elected not to act on their rights, you'll want to do some extra digging around the contract. Be sure to review the terms of the agreement and whether or not it becomes null after the property changes hands over to you.
Family Members
Incorporating a right of first refusal can be an integral part of planning for the succession of family real estate. For instance, when family members purchase a home together, a right of first refusal may be included should one party ever want to sell. This is something to consider if you will be inheriting a piece of real estate or would like to buy property with a family member.
Buyers With Home Sale Contingencies
When a buyer places a bid on a home contingent upon the sale of his or her property, a seller may accept it with a "kick-out clause" (24 to 72 hours is typical). If the seller receives a better offer within that time frame, he or she must notify the original buyer, giving that person the right to remove the home sale contingency. In this scenario, the original buyer can exercise that option or risk losing the home to the second buyer.
Reading the Fine Print
In today's hyper-competitive marketplace, anything you can do to gain an edge can be helpful. Discovering that you can exercise your right of first refusal on a rental property or other home is something to contemplate. While you may think it's a simple concept, you would be wise to hone in on a few key areas.
Understand the Triggers
A right of first refusal agreement should clearly define what qualifies as a trigger. Sellers reserve the right to market their home, but at what point must they notify the holder of the right of first refusal of another interested party? Is it when they receive a written offer, a verbal offer or a letter of intent?
Review Timing and Deadlines
In real estate, time is of the essence. How long does the seller have to notify you of another potential buyer? How many days do you have to respond and exercise your right? If you don't respond, at what point do you miss out? What happens if the other offer expires or is withdrawn? Understanding the deadlines is inherent for both parties. You don't want to miss your window of opportunity.
How Can You Determine Property Value?
Paramount to bringing a deal together is determining fair market value for the property. What mechanisms can be used to determine the value? Will you be forced to match another offer or can you seek out a third-party appraiser?
Is It Legitimate?
In most situations, the proper way for a right of first refusal to be established in the first place is for it to have been filed and recorded with the county. All parties involved must act in "good faith" to honor the agreement. A real estate attorney can provide guidance and help you navigate the intricacies of the specific contract.