Santa is looking for a second home in the U.S.! His people reached out to RealEstate.com for help in finding the perfect off-season getaway. We've been granted exclusive access to his favorites folder so we can drop in recommendations and know for certain that the homes listed below are top contenders. Found a particularly beautiful home on RealEstate.com that you think Santa might love? Post it in the comments below and we'll pass your ideas along. Requirements: Must be cozy and inconspicuous.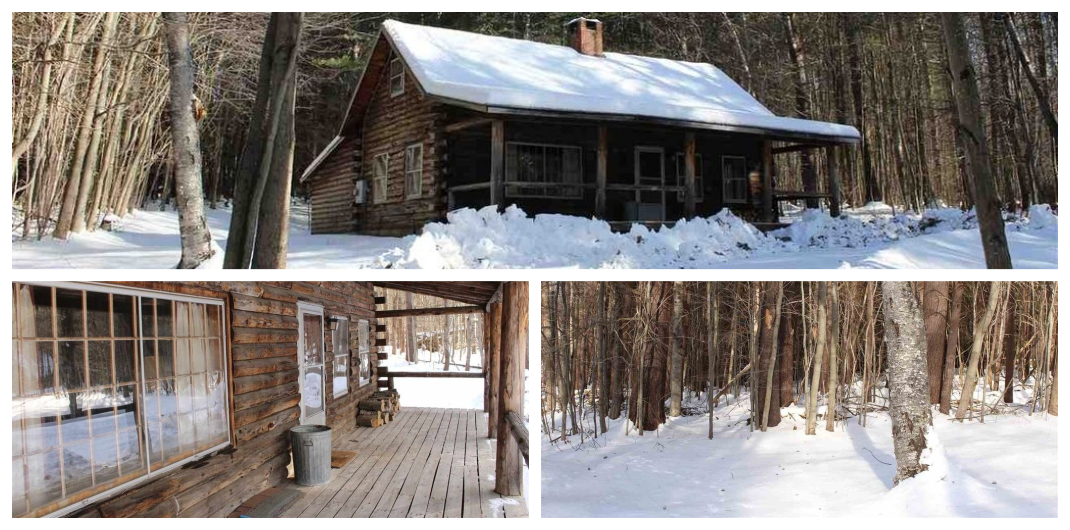 Wardsboro, Vermont
First things, first: Santa is a super fan of log cabins. He says he likes this one because there's potential to completely customize the interior and enough room to store a sleigh in the off season. Plus, he's a sucker for a solid fieldstone fireplace. Learn more about this Vermont log cabin.

More Vermont Getaways

Dover, Vermont

Wallingford, Vermont

Waitsfield, Vermont

Stowe, Vermont

Chester, New Hampshire
Santa's all about the progressive holiday party, and this 4,060-square-foot home on a cul de sac would allow him to host a fabulous open house. The updated kitchen would be the perfect place to test new cookie recipes and the home's proximity to Lake Massabesic and all the ice skating that affords is a big plus. Learn more about this quintessential New Hampshire home.

More New Hampshire Getaways

East Hampstead, New Hampshire

New Boston, New Hampshire

New Ipswitch, New Hampshire

Merrimack, New Hampshire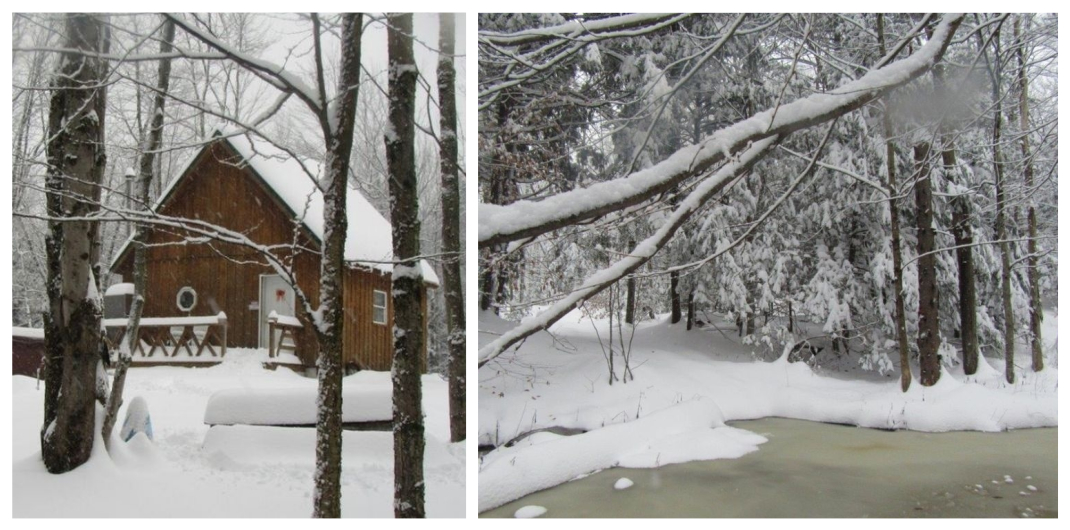 Williamstown, New York
We're pretty certain that no one would come looking for Santa in this place. Situated on over 41 acres of upstate New York forest land, this cozy cabin, built in 2010, has everything a jolly old soul would love: a wood burning stove, a sleeping loft and a yard that leads to the property's very own creek. Plus, the land is littered with snowmobiling trails, which is Santa's favorite off-season pastime. Learn more about this in-the-middle-of-nowhere New York cabin.

More New York Getaways

Afton, New York

Johnsburg, New York

Barneveld, New York

Hoosick Falls, New York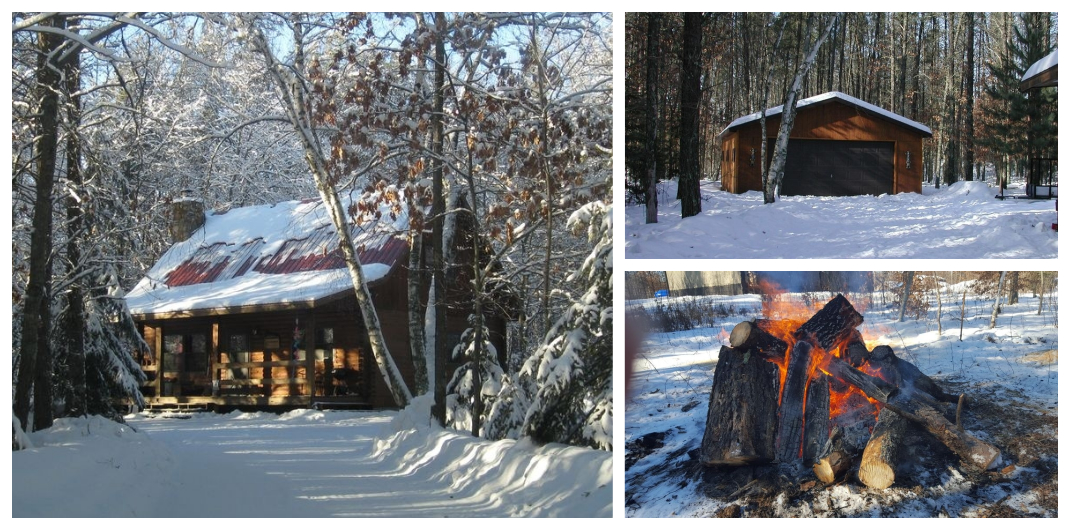 Merrifield, Minnesota
Santa's note about this property reads, "Pretty as a Christmas postcard." We couldn't agree more. The cabin sits on 3.3 acres of land and is close to area lakes should Saint Nick find himself in the mood to ice fish. Again, the home's fieldstone fireplace is a big selling point, as is the brand new steel roof. Learn more about this Minnesota getaway.

More Minnesota Getaways

Britt, Minnesota

Minneapolis, Minnesota

Hibbing, Minnesota

Kego Township, Minnesota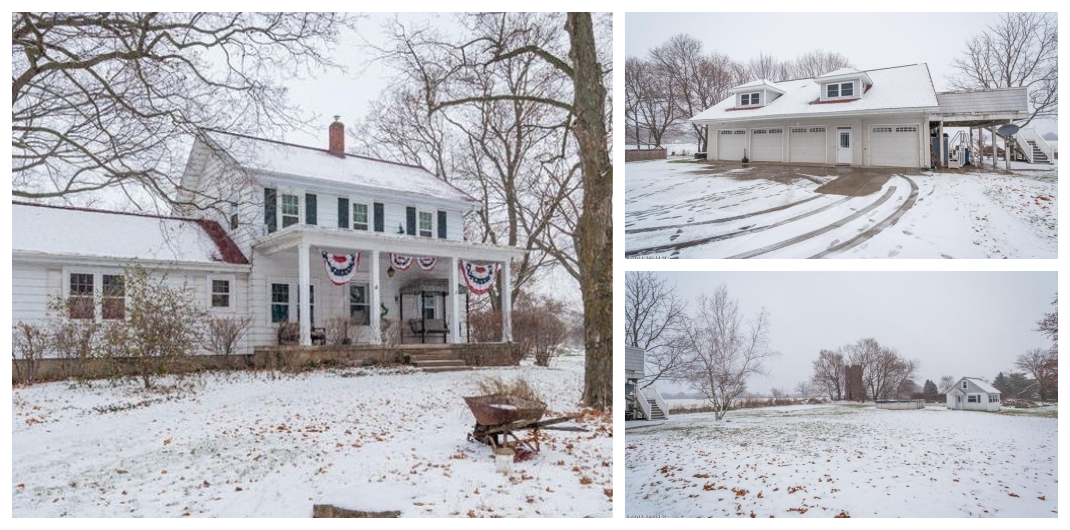 Marshall, Michigan
Finally, a property that doesn't look anything like a log cabin! This farmhouse, built in 1900, is just the kind of classic Americana home Santa is drawn to. He also appreciates the detached garage, which could double as sleeping space for reindeer and perhaps a few visiting elves. Learn more about this vintage Michigan home.

More Michigan Getaways

Portage, Michigan

Lansing, Michigan

Kalamazoo, Michigan

Grand Haven, Michigan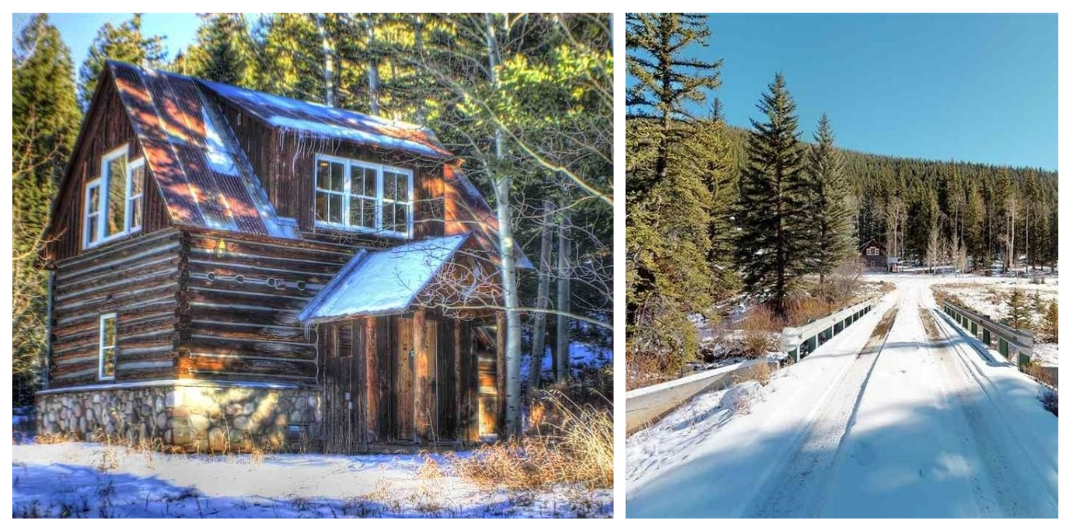 Butte, Colorado
Oh, did we mention that Santa is planning to write his memoirs while on vaca? Yeah, so he needs a second home that is cozy and surrounded by natural beauty. Makes sense that he would favorite this pretty place. This former hay barn sits on over 40 acres of the prettiest evergreen and aspen forest you ever did see. A creek runs through the property, which also features a pond fed by hot springs. Learn more about this rustic Colorado homestead.

More Colorado Getaways

Grand Lake, Colorado

Leadville, Colorado

Loveland, Colorado

Vail, Colorado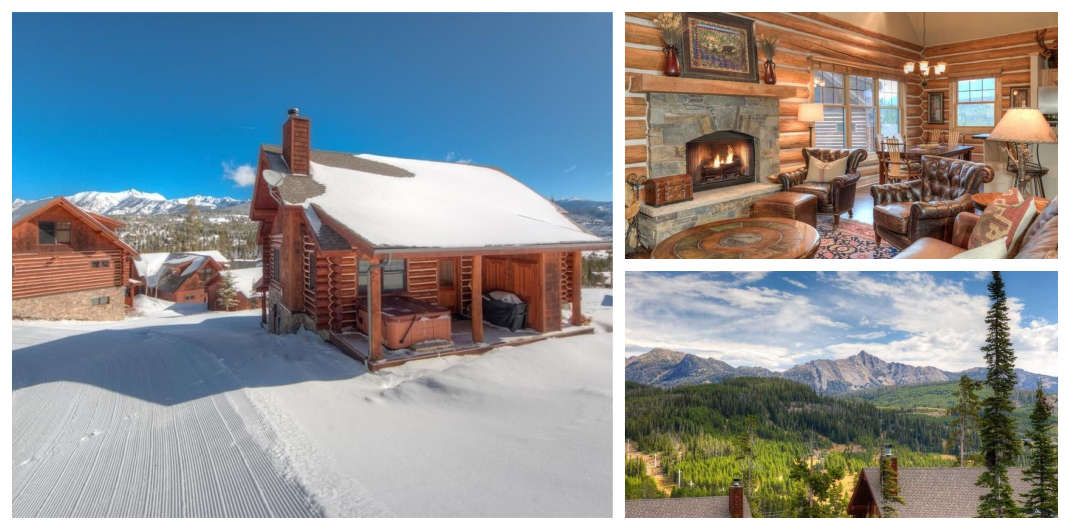 Big Sky, Montana
This ski-in, ski-out cottage caught Santa's eye as it boasts breathtaking views and comfortable accommodations. Plus, it comes fully furnished! Learn more about this mountaintop Montana getaway.

More Montana Getaways

Clinton, Montana

Bozeman, Montana

Red Lodge, Montana

Whitefish, Montana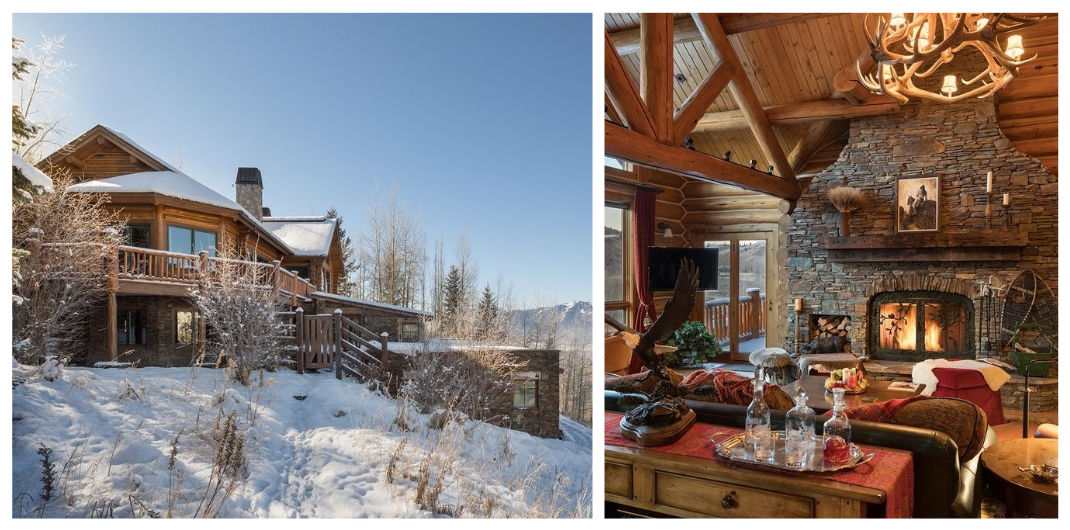 Jackson, Wyoming
Holy Moly, Santa has great taste. He admits that the price tag is a little out of his range, but this estate, which sits on over seven rolling acres and offers views of the entire Teton range, could be rented out on AirBnB when he's not in town. Learn more about this grand Wyoming cabin.

More Wyoming Getaways

Pinedale, Wyoming

Albany, Wyoming

Moran, Wyoming

Wilson, Wyoming