When you purchase your first home, you will probably get a home warranty. Depending on where you live, local customs and the practice of your real estate agent, you might pay for the home warranty yourself, it might be paid for by the seller or your real estate agent might pick up the tab as a house warming gift. The home warranty is becoming an almost ubiquitous part of the home buying experience. Let's examine why.
What is a Home Warranty?
A home warranty is an insurance policy that covers components in your home in the event that they break down. Appliances are the most common items covered under most contracts, although some contracts may offer coverage for plumbing, electrical and roofing. Notice that they only cover breakdowns, not accidents or natural disasters — that's what your homeowners insurance does for you.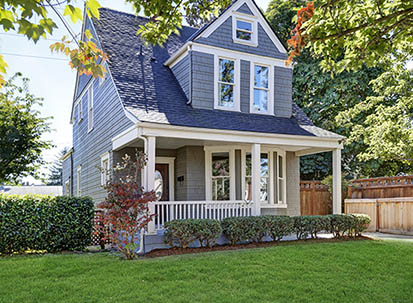 Find Your Home on RealEstate.com
What Does a Home Warranty Cover?
The most important thing for you to know is that not all home warranty contracts (or companies) are the same. There are significant differences. Most warranties cover the cost to repair or replace (at the warranty company's discretion) an appliance that breaks down. This includes kitchen appliances, a washer, a dryer, a water heater, a furnace, central air and even a pool heater, if you have one.
How Much is a Home Warranty?
Prices vary by provider and state, but generally you can assume that the higher the price of your home and the more appliances you want covered, the higher the price of the warranty will be. One surprising thing to note: The price might be negotiable.
Most warranties cover the cost to repair or replace (at the warranty company's discretion) an appliance that breaks down.
If you are doing your own shopping for a home warranty (and we recommend you do), be sure, after you receive the initial quote from the home warranty company, to tell them your budget is about 20 percent lower than the quote. You may find that the company is offering a "special." (At least to smart shoppers who know to ask.)
The premium for a home warranty is typically paid in advance. Your first year is paid for in escrow when you close your home purchase. After that, most policies are renewable. Most families renew. If you do, you don't have to stay with the same company. You can shop again for the next year.
Home Warranty: Waste of Money?
Consumer Reports and Angie's List both list hundreds of complaints from consumers about their home warranty services. Complaints usually center around denial of claims, poor quality repairs or long wait times for service.
Home warranty contracts are intentionally written to be difficult for the average consumer to decipher. What is covered, how it is covered and limitations on claims are very important to understand before you commit to one.
Home Warranty Contract: What to Look For and What to Ask
Start by asking to review the contract. It may be available online, if you're lucky. Rather than commit to a contract via a website, call the company's sales department and ask to review a copy of the contract you will be asked to sign. (This gives you your opportunity to ask for your "smart shopper" discount, too!)
A home warranty contract usually covers one year at a time, but be sure to look for this in the contract.
Make a list of everything you want to have covered in the contract. Walk through your new home and list every appliance you see. Don't forget those you don't think about until they fail, like garbage disposals. If your plumbing, electrical and roof are older, consider covering them, too (although it may cost you quite a bit). Then, when you talk to the home warranty rep, confirm with him or her that everything is covered, and double-check the contract to verify it.
A home warranty contract usually covers one year at a time, but be sure to look for this in the contract. Shorter periods do exist. You may think you're getting a great price only to find out you have coverage for half the time you thought.
Look out for annual limits to claims. Almost all home warranties have them, but some have such low limits – as low as $500 – that quite frankly the policy is useless. Note whether the limit is per claim or aggregate for the year, too. It's not uncommon for several appliances to break within the same year, and you want to make sure all of them are covered.
To Buy or Not to Buy — A Home Warranty, That Is
You are about to become a homeowner. When something breaks, you can't call your landlord. If covering an unexpected expense like replacing your dishwasher would create financial hardship, make sure you have a policy. You might ask the seller or your agent to pay for it; neither one of them wants something to break only to have you come back to them to fix it, so it benefits them, too.
If not, a home warranty is optional, but could bring you peace of mind as you settle into your new home.