As the year draws close to an end you may already be thinking about the goals you can set for 2018 to improve your life. If you are facing credit problems, one of your resolutions may wisely be to try to improve your credit. And, there is no shortage of companies that would be willing to sell their services that purportedly will help you do just that. These companies are formally referred to as Credit Repair Organizations (CROs) or Credit Service Organizations (CSOs).
There are plenty of crooks out there who understand your desperation and run scams designed to take advantage of you.
While there are many legitimate companies that follow the various credit repair laws, there are plenty of crooks out there who understand your desperation and run scams designed to take advantage of you. So how can you tell the difference between the two?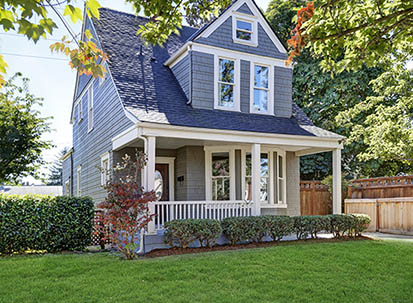 Find Your Home on RealEstate.com
The Credit Repair Organizations Act (CROA)
If you are considering hiring someone to help tackle your credit problems, you should first understand what a legitimate credit repair company is and is not legally allowed to do. Credit repair is not illegal - that is a myth. Yet there are scam artists who pretend to be lawful CROs when the truth is that they are far from compliant with the law.
The primary Federal law that serves to regulate the credit repair industry is the Credit Repair Organizations Act (CROA). Any for-profit CRO that charges a fee for services advertised to improve your credit must abide by the rules and regulations of CROA. It's that simple.
Red Flags
The rules detailed in the CROA are designed in large part to protect you, the consumer, from being taken advantage of by dishonest companies. If a company advertises any credit improvement service that does not comply with CROA then you may be dealing with a scam artist, or at best someone who is operating outside of the law.
The following is a list of some of the most important CROA rules, which any legitimate CRO is going to follow.
No Fees in Advance
If a CRO asks you to pay fees up-front before services have been fully rendered on your behalf, that's a CROA violation. Monthly billing in arrears of services or "pay-per-deletion" are the ways that most reputable CROs charge for their services because billing occurs after services have been rendered rather than in advance.
No "New" Credit Identity
Some scammers will charge a fee to help you create a "new" credit identity. Typically, this consists of an EIN number or Credit Privacy Number (CPN), which the company advises you to use in place of your Social Security Number when you apply for credit. Yet not only is this illegal under CROA, you could also be guilty of committing a crime if you apply for credit using a number that you know is not your actual SSN. EIN numbers are to be used only for business tax purposes, and no company within the credit environment recognizes the validity of "CPNs."
No Misleading Statements
Have you ever seen a sign on the side of the road that advertises something along the lines of "Improve your credit scores 100 points in 30 days!"? No CRO can guarantee to remove any item from your credit reports or to improve your credit scores by any specific number of points in a specific number of days. And guaranteed results are illegal under the CROA.
Repairing Your Own Credit
Keep in mind that credit repair companies charge fees for their services, even the law abiding companies. The Fair Credit Reporting Act (FCRA) gives you the right to attempt to clean up your own credit reports for free without hiring anyone to work on your behalf. It is your choice whether you wish to hire someone to work on your credit, but if you do choose to hire a CRO you should be sure that they are following the rules above so that you do not get caught up in their scam.