Your credit reports have a lot of influence over your ability to qualify for a credit card and any type of loan, including mortgage loans. Your interest rates, loan amounts and other terms are set based, largely, on the quality of your credit reports and credit scores. If you establish and maintain sound credit management habits, you can reap the many benefits and perks that accompany great credit.
There may be as many as 40 million mistakes present on the credit reports of U.S. consumers.
And you can take some solace in the fact that the federal government and many state governments have worked hard to protect you where your credit reports are concerned. The Fair Credit Reporting Act (FCRA), for example, gives you the right at the Federal level to fair and accurate credit reporting and the right to dispute information on your credit reports when you disagree.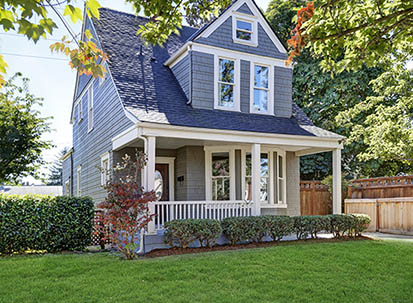 Find Your Home on RealEstate.com
Your Right to Free Credit Reports
Another right afforded to you as part of the Fair and Accurate Credit Transactions Act (FACTA) — an amendment to the FCRA from 2003 — is the right to claim a free copy of your three credit reports from Equifax, TransUnion and Experian once every 12 months. You can claim those reports online, over the phone or via mail.
Online: AnnualCreditReport.com
Phone: 877-322-8228
Mail:
Annual Credit Report Request Service
P.O. Box 105281
Atlanta, GA 30348-5281
FACTA does not provide for these reports to be sent to you automatically, meaning the credit bureaus aren't going to sneak up behind you and stick a credit report in your back pocket. Instead, you must proactively claim them for yourself. Surprisingly even though U.S. consumers have had the federal right to these free credit reports for well over a decade, hundreds of millions of these free reports still go unclaimed every year.
In addition to your three federally mandated freebies, you may have the right to additional free credit reports each calendar year based on your state of residence. Be aware, your federal right to claim a free credit report from each of the three major credit reporting agencies (CRAs) does not expire at the end of the calendar year but is actually available to you once every 12 months, rolling relative to whenever the last time your claimed your reports.
So, if you claimed your three free credit reports in June 2017, you'll have to wait until June 2018 to claim them again. If you live in a state where you're entitled to free reports , you'll have until the end of 2017 to claim them, or you'll forgo them. And no, they don't roll over like cell phone minutes.
Why Checking Your Credit Reports Is Important
Since the FCRA requires data furnishers (aka the companies that report information about you to the CRAs) and the CRAs themselves to only include fair and accurate information on your credit reports, you may wonder why you should spend your time checking your credit reports. Unfortunately, even though you do have the right to expect accurate credit reporting, mistakes still occur.
Several years ago, the Federal Trade Commission conducted a study into the accuracy of credit reporting. The study concluded that there may be as many as 40 million mistakes present on the credit reports of U.S. consumers. Some credit reporting errors may be immaterial, minor and will have little to no impact on your credit scores or credit quality. However, if incorrect derogatory information shows up on your credit reports (i.e. late payments, collection accounts, public records, etc.) the results could potentially be disastrous.
The FCRA gives you the right to dispute any information on your credit reports that you believe to be incorrect. However, if you do not check your credit reports routinely, you might not be aware that a credit reporting error has occurred until it's too late. If there are mistakes or problems on your credit reports, you want to know about them sooner rather than later and certainly not when you get turned down for a loan or are offered less favorable financing terms.