When you think of credit reporting agencies, you most likely think of the "Big Three," Equifax, TransUnion and Experian. These three companies are known for gathering information about your financial and credit management habits, normalizing it, scoring it and then selling it to others who are willing to buy it to help predict the risk of doing business with you.
What you probably do not realize, however, is that the Big Three are not the only game in town. Your data is valuable and there are actually many other credit reporting agencies that collect and sell your information in addition to Equifax, TransUnion and Experian. You've probably just never heard of them, until now.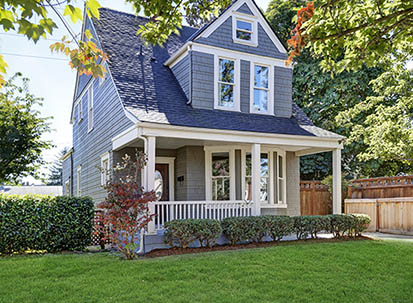 Find Your Home on RealEstate.com
The National Consumer Telecom & Utilities Exchange (NCTUE)
The fourth largest credit reporting bureau, which frankly almost no one has ever heard of, is the National Consumer Telecom and Utilities Exchange (NCTUE). Unlike the three major credit bureaus, NCTUE maintains a database that focuses primarily upon information from the utility, telecommunications and "pay TV" (aka satellite and cable) industries. Its reports are used when you apply for similar accounts.
NCTUE isn't a "secret" database and the exchange isn't hiding it from anyone. It has just likely flown under your collective radar because, really, how often do you apply for utilities? If you rarely apply for utilities, your NCTUE report is going to sit unused and largely out of sight.
NCTUE maintains a database that focuses primarily upon information from the utility, telecommunications and "pay TV" (aka satellite and cable) industries. Its reports are used when you apply for similar accounts.
Members of the NCTUE exchange, also known as "data furnishers," report information about their customers' account histories, including closed and unpaid accounts. Both positive and negative account information may appear in the NCTUE database, which differs from standard credit reports where utility account information generally will only show up as third-party collection accounts. According to NCTUE, there are currently over 95 member companies from the telecommunications, utilities and pay TV industries that share your data with it, creating a database that contains information on over 218 million unique consumers. For comparison purposes, the Big Three credit bureaus house around 220 million reports, so you can see just how large NCTUE is.
The information NCTUE collects about you can be compiled and sold as a report to service providers with a legitimate need (aka "permissible purpose") to purchase the information.  It is worth noting that to be eligible to purchase reports from NCTUE, the exchange requires that a company must furnish data to NCTUE as well. ("To get data from NCTUE, you must contribute data.")
Companies that purchase reports from NCTUE largely rely upon the information to help them assess risk when evaluating new applications for service. If you have ever had a new service provider from one of these industries run your application through its system to determine whether or not to charge you a deposit for new services, your NCTUE report was likely pulled. If your NCTUE report shows that you have a history of unpaid accounts, a deposit requirement for new services is quite likely.
Your Rights
There is nothing at all illegal about companies collecting data and maintaining a file about you. However, if a credit reporting agency is going to maintain information about you and generate reports to sell to others, it must comply with various laws. This includes NCTUE.
The primary federal law that regulates credit reporting agencies is the Fair Credit Reporting Act (FCRA). According to the FCRA, here are a few of the regulations NCTUE must comply with to protect your rights.
NCTUE must disclose a free copy of your report annually, but you must proactively request it. You can request a free copy of your NCTUE Disclosure Report via the company's automated phone system or via mail. NOTE: You should be doing this periodically as part of your fraud prevention practices.
You have the right to dispute inaccurate information that appears on a NCTUE report.
You must be informed if information from a NCTUE report resulted in any "adverse action" against you (e.g. the denial of your application or an adverse approval with less attractive rates and terms).
You have the right to dispute any inaccuracies appearing on your NCTUE report.
And while it's not federal law, yet, you do have the right to freeze your NCTUE credit report. The freeze won't prevent your utility type service providers from reporting information to the NCTUE database but it will prevent unauthorized access into that report.
If you have some time today, request your NCTUE report. It's free and you'll be one of the few people who has actually seen their report.