Do you plan to buy a home in the near future? If so, it is important to understand how the condition of your credit reports can affect your ability to qualify for a mortgage loan. Not only will your credit reports help to determine whether or not you are able to obtain a mortgage, but they can also impact how much your mortgage loan will ultimately cost you, both on a monthly basis as well as over the life of the loan.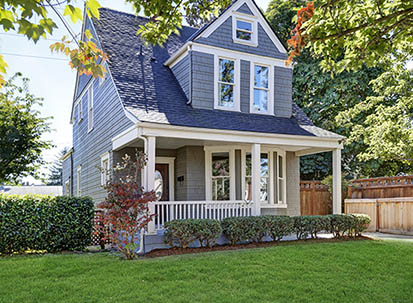 Find Your Home on RealEstate.com
Serious credit problems might make it impossible to secure a mortgage. Minor credit problems could still cost you a ton of extra money in the long run. Point being: Making sure your credit is in the best shape possible before you apply is a wise financial move.
Inspect Your Credit Reports and Dispute Errors
You expect the information contained in your credit reports to be accurate. After all, the Fair Credit Reporting Act (FCRA) requires accurate credit reporting. The truth, unfortunately, is that despite this requirement, errors still occur on millions of credit reports.
What may surprise you is that it is actually your personal responsibility to monitor your credit reports for errors. Being vigilant about reviewing your credit reports is always important, of course, but it is more imperative than ever when your credit is about to be scrutinized during the mortgage process. Even a minor mistake could tarnish your credit reports, lower your credit scores and ultimately cost you money or even the ability to qualify for a home loan.
By paying down your credit card balances and temporarily shelving your account usage, you could potentially see a credit score improvement.
Before you apply for a mortgage it is extremely important that you take the time to pull and inspect all three of your credit reports, one each from Equifax, TransUnion and Experian (CRAs). You can claim a free credit report from each of these credit bureaus every 12 months via AnnualCreditReport.com.
If you do discover errors on your credit reports, the FCRA gives you the right to dispute such errors with the CRAs. Keep in mind that the dispute and resolution process takes time, generally between 30 to 45 days. As such, you will want to check your credit reports for errors well in advance of your upcoming application for a new mortgage.
Make New Debt Off Limits and Pay Down Existing Credit Card Debt ASAP
Taking on new debt prior to a mortgage application, or even after your initial pre-approval, can be, shall we say, a problem. This is especially true of credit card debt because it can have a significant impact on your credit scores. When your credit card balances increase, your credit scores are likely to go down, even if you are making on-time monthly payments.
On the flip side, by paying down your credit card balances and temporarily shelving your account usage, you could potentially see a credit score improvement. In fact, paying down your credit card balances is typically one of the most actionable ways to improve your scores quickly.
Finally, taking on new debt is going to jack up your debt-to-income (DTI) ratio. DTI is a measurement that determines how much you have to pay each month to service your debt relative to your gross monthly income. As you can imagine, the higher your DTI ratio, the more problematic your situation. Mortgage lenders absolutely do consider your DTI as part of their decision-making process. If you insist on taking on new debt, then it's in your best interest to wait until you've closed on your loan and have the keys to your new house in your hand.