Millions of Americans likely saw a boost in their credit scores this spring. Why? Because the three major credit reporting agencies (CRAs) have agreed to remove all pre-existing tax liens from their credit reports. Furthermore, the CRAs agreed not to pick up and report any new tax liens. These credit reporting changes were scheduled to take effect in April 2018 so by the time you read this, no more liens on credit reports.
Why are Credit Reporting Agencies Removing Tax Liens from Reports?
Public records, such as tax liens, are/were traditionally added to credit reports in a different manner than most of the other types of items that appear on your credit reports. The majority of the information on your credit reports is provided to the CRAs by a data furnisher such as a bank or collection agency. However, with public record information there is no furnisher of information. Instead, the CRAs proactively seek out this information via public records vendors and/or electronic access to court records, like PACER.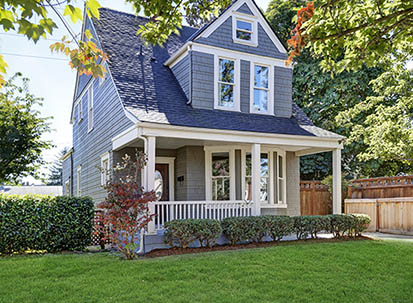 Find Your Home on RealEstate.com
According to lawmakers and consumer advocates, the system for adding public records (namely judgments and tax liens) to credit reports was flawed. Some argued that it allowed an unacceptable potential for inaccurate public record information to appear on consumer credit reports. While there's no evidence suggesting any of that is actually true, the CRAs changed their policies.
In March 2015, Equifax, TransUnion and Experian agreed to a settlement with 31 state attorneys general that later became known as the National Consumer Assistance Program or "NCAP." As part of the NCAP settlement, the 3 CRAs agreed to purge the vast majority of judgments from credit reports and, initially, around 50 percent of tax liens. The removal of those public records was agreed to take place by July 2017.
More recently the settlement of a class action lawsuit resulted in the removal of the remainder of tax liens from credit reports. Regardless of the core motivation, the result is that tax liens will no longer show up on consumer credit reports effective April 16, 2018.
The News Isn't All Good
If you were fortunate enough to have a tax lien removed from your credit reports, your scores probably went up. The reason: Tax liens have the potential to damage credit scores. Although, if there is other derogatory information on your reports, your scores might not increase by much, if at all.
However, even if a lien is removed from your credit reports and even if your credit scores benefit from that removal, you are not off the hook. First, the Internal Revenue Service or your state or county taxing authority is still able to levy, seize and/or sell your assets and property. Second, if you plan to apply for a loan in the future, especially a mortgage, your lien could still stop your loan approval even if it is no longer on your credit reports.
Remember, liens are public records. Just because mortgage lenders may no longer be able to see these public records on your credit reports does not mean that they cannot seek them out from other sources, such as LexisNexis. Therefore, if you have an outstanding lien which has been filed against you, it will still likely be necessary to either satisfy the lien or at least enter into an acceptable payment plan prior to being able to receive a loan approval from a mortgage lender.