A new scoring model recently announced by FICO would change the way credit scores are calculated for some consumers beginning some time in 2019. The UltraFICO Score allows consumers to help "build their own score" by opting in and voluntarily allowing access to their deposit accounts in hopes that the additional non-credit report data will push them over the edge and be approved for some form of credit.
The premise, according to FICO, is that responsible financial behavior demonstrated by bank account data could help to improve scores for consumers who fall into the credit score "grey area." Responsible financial behavior is largely defined by FICO as an average savings balance of $400 or more over the past three months and no negative bank account balances. The amount of time your account has been established could be a factor as well. None of that aforementioned data is on your credit reports, but could be accessed by giving permission for a third-party to log into your bank accounts using your user name and password. That process is commonly referred to as screen scraping.
Responsible financial behavior demonstrated by bank account data could help to improve scores for consumers who fall into the credit score "grey area."
FICO estimates that "seven out of 10 consumers who exhibit responsible financial behavior in their checking and savings accounts could improve their score with the UltraFICO Score." If you fall into one of the following categories, FICO suggests that the new score has a chance to be especially beneficial.
You have credit scores between the upper 500s to lower 600s.
Your credit scores fall just below a lender's cut-off point.
You have a relatively new or limited credit history.
You previously experienced financial or credit problems and are getting back on your feet.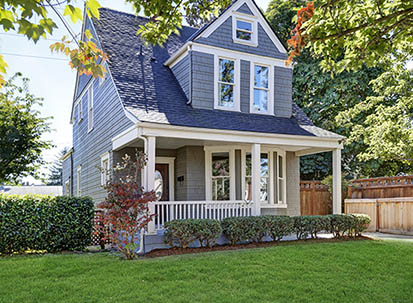 Find Your Home on RealEstate.com
Here's the takeaway though: If you fall into one of the categories above, opting in could give you a chance to qualify when you might have been denied for financing otherwise. Granted, you will need to have positive bank account history or opting in might harm your UltraFICO score instead of helping it. The score is designed for people who are already very high risk, as 500s and low 600s are considerably below the average FICO score of 700.
Why Mortgage Borrowers Shouldn't Get Too Excited
The UltraFICO will likely not be used in the mortgage environment anytime soon. Why not? Two obstacles will likely prevent the new scoring model from being used with mortgage applications.
Experian-Only Distribution
At least initially, UltraFICO will only be distributed by the credit bureau Experian. This is a problem because when you apply for a mortgage loan, the broker and lender traditionally pull all three of your credit reports, one each from Equifax, TransUnion and Experian. This is a requirement, not an option. If the score isn't available from two of the three credit bureaus, it could cause issues with Fannie Mae and Freddie Mac's underwriting guidelines.
GSE Approval (Government-Sponsored Enterprises: Fannie Mae and Freddie Mac)
For a credit score to be used by mortgage lenders, it has to be approved by Fannie Mae and Freddie Mac (the "GSEs"). As of now the GSEs only allow much older versions of FICO's scores to be used in the underwriting of loans that will eventually be backed by Fannie and Freddie. If UltraFICO is not capable of adjusting these much older FICO scores used in mortgage lending, it won't be helpful to mortgage applicants. This appears to be a real issue. According to American Banker, the new score will be applied to FICO 8 and FICO 9, neither or which is used in the mortgage industry.
This isn't meant to be a criticism of FICO or to suggest this is FICO's fault in some way. This is a problem that has been caused by the GSEs through their reluctance to allow the industry to move to newer and better scoring systems.
Does This Concern You?
While all three of the companies involved in the UltraFICO score (FICO, Experian, Finicity) are highly reputable, you are going to be asked to provide access to your bank account, plain and simple. The company that is being used to collect your bank account data, Finicity, will need your bank name, your online username and your password or PIN. Its system will essentially log into your account, as if it was you, and "scrape" your information from the "screen," hence the term screen scraping. You will have to decide whether or not to allow access, as it is ultimately your choice.
A Better Option
UltraFICO's primary benefit is to people who have really bad generic FICO scores, or an almost complete lack of credit report information. UltraFICO isn't important to people who have elite, good, average or even slightly below-average scores — people who would already be approved with more competitive rates and terms for most types of credit. As a borrower, that seems like the better option.