What does my credit have to do with my ability to perform a job well? Why should the debts I owe or my payment history be any of my employer's business? Can I really not get a job because of my credit score? If you have ever asked questions like these, you're certainly not alone.
Credit reports are also often used for positions that require some type of security clearance or access to sensitive information.
Employer access to credit reports is one of the most polarizing topics in the world of consumer credit reporting. And, to understand why many employers opt to check the credit reports of job applicants, it can be helpful to take a moment and try to see things from the employer's point of view.
Hiring a new employee means taking a risk. You really don't know how that person is going to perform at his or her job. You don't know how that person is going to treat your customers and staff. You don't know if that person will commit fraud or theft. And, you don't know if that person is going to be spending more time worrying about his or her own credit problems than work tasks. Credit reports can provide answers to some of these questions.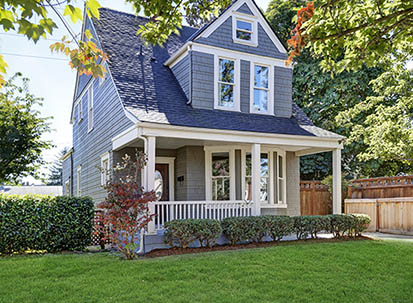 Find Your Home on RealEstate.com
The Rules
It is perfectly legal for a potential employer to check your credit reports provided that the employer follows the rules. The rules are as follows:
The employer must have your written permission, meaning your signature.
You have the right to deny permission for a credit check.
Employers will never check your credit score, just your report. The style of credit reports used by employers do not come with credit scores.
If you are denied a job due to your credit report, the employer must send you an "adverse action" notice, including the name and contact information of the consumer reporting agency who generated the report.
The Fair Credit Reporting Act allows employer credit checks at the federal level, however ...
... some states and a few cities have restrictions on how and if employers can use credit reports. According to Goodhire.com, an employment screening company, the following states and cities have restrictions: CA, CO, CT, DE, HI, IL, MD, NV, OR, VT, WA, New York City, and Chicago.
Red Flags That Could Hurt Your Chances of Getting Hired
Predicting the risk of an employee is important. That's why your employer checked your resume, interviewed you, checked your references, confirmed your education and perhaps even made you take drug and personality tests. Credit reports are also often used for positions that require some type of security clearance or access to sensitive information.
When reviewing your credit, employers may look for certain red flags on your report, such as:
Late payments, especially in high volume and severity
Excessive amounts of debt, both on time and in default
Collection accounts
Other negative information, such as repossessions, foreclosures, bankruptcy and other public records
If your credit reports show signs of financial mismanagement, an employer might not be willing to hire you. Would you hire a tax accountant who has tax liens on his or her credit reports? Would you hire a human resources manager who has a criminal record of theft and fraud? Would you hire a TSA agent who has thousands of dollars of defaulted debt and is constantly getting phone calls from debt collectors?
The bottom line is that employer credit reports are just one of many components of background screening. And, if your credit is solid, you have an advantage over your competitors for the position. You can certainly withhold permission to grant access to your credit reports, but the employer can also chose to move on to another candidate.