If I'd been born a few decades sooner, I could have made a ton of money in the brick business. Anyone could have, right? I mean all you have to do is drive into one of "those" neighborhoods where every single house is red brick to know what I mean. It's just millions and millions of bricks, all the same color, covering the walls of houses as far as the eye can see.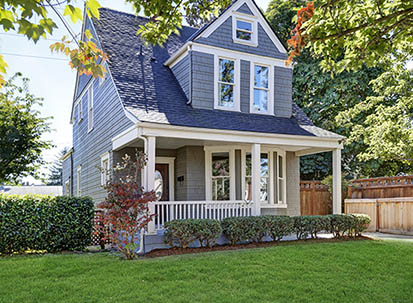 Find Your Home on RealEstate.com
We've all seen neighborhoods like that. Every major city in the U.S. has at least one of them. And often they are in some of the most desirable parts of the city.
It's not that I'm not a fan of brick. I do like it as a material. It's natural, durable, structurally strong, low maintenance and easy to repair. It's not really the brick I have a problem with. It's the ALL-BRICK exteriors that just don't rock my world. I need to mix it up a little and the variation between the red brick and the grey mortar isn't enough for me.
Are you in the same camp? When you look at that brick house you own or are thinking of buying, do you wonder, "What can we do with this?" Well take heart, because as it turns out, you can do quite a bit.
Here are a few brick house exterior makeover ideas that might get you excited about the possibilities.
Modernize With a Coat of Paint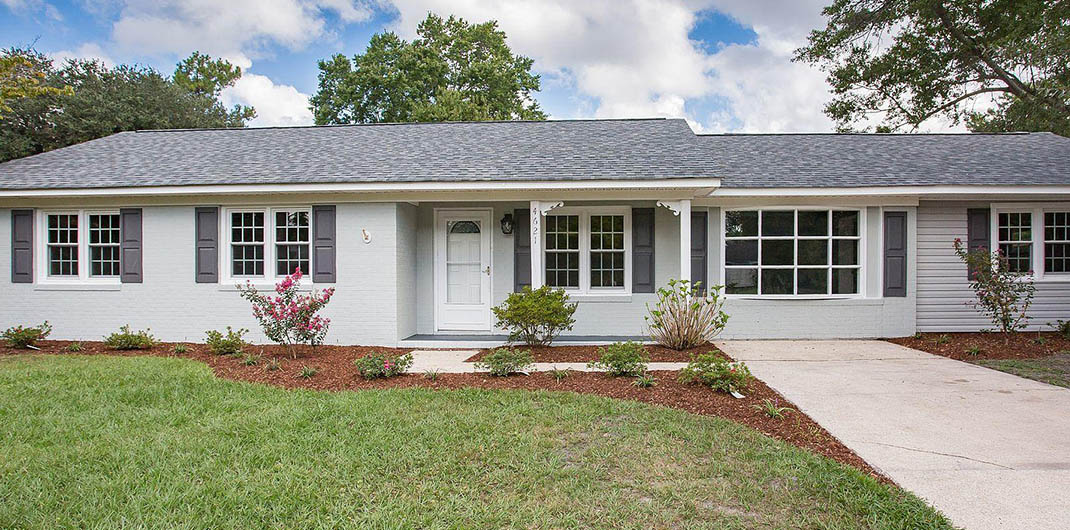 I know it's kind of simple and in some circles a bit of an abomination, but you can just paint the brick. I just painted a brick fireplace last week and the transformation was remarkable!
Painted brick is kind of a cool mix of finishes because you can go with the clean fresh, any-color-you-like look of paint while still maintaining the rustic, natural, somewhat distressed look of real brick. Interestingly enough, we're seeing brand new homes being built with painted brick exteriors. Look around a little bit and I bet you'll find some painted brick homes you love.
Pair Brick With Siding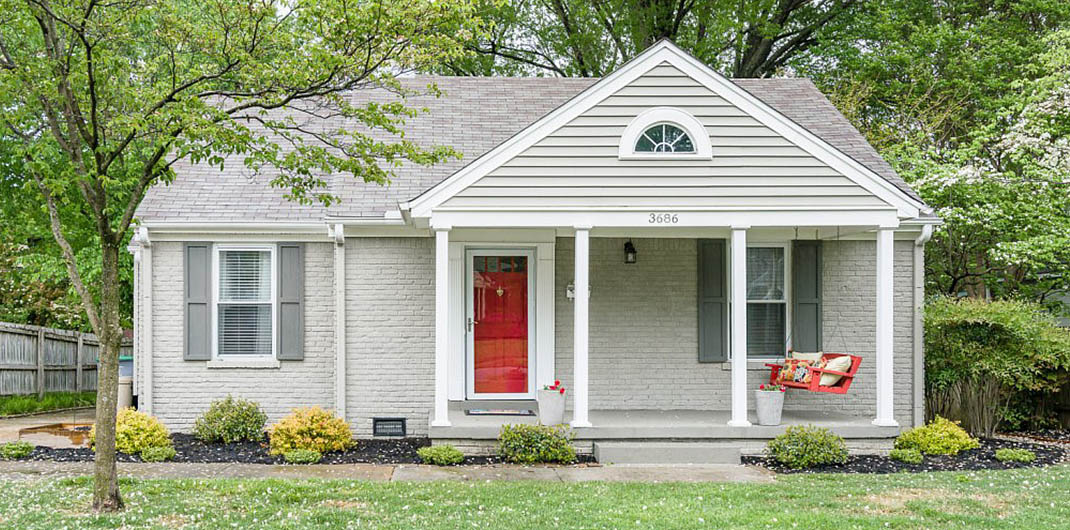 Personally, my biggest problem with the all-brick exterior is the monotony of it all. Even when the brickwork includes some detail around the windows and doors, or at the corners, I still feel underwhelmed by the the uniform color of an all-brick exterior. It's a matter of personal preference and to each his own.
If you agree and want to mix things up a little bit without totally redoing the exterior of the house, try adding a different material to an accent wall here or there. One of the most visually appealing options is siding — either wood or a material such as concrete that is designed to look like wood. Vinyl works too, but may not blend quite as well with the brick.
The cool thing about siding is the diversity you can find in styles. You've got your standard lap siding, your shake siding, your vertical board-and-batten-type siding and so much more. Some of the most interesting and detailed designs I've seen incorporate a mix of styles with the brick.
Elevate Brick Home Design With Stucco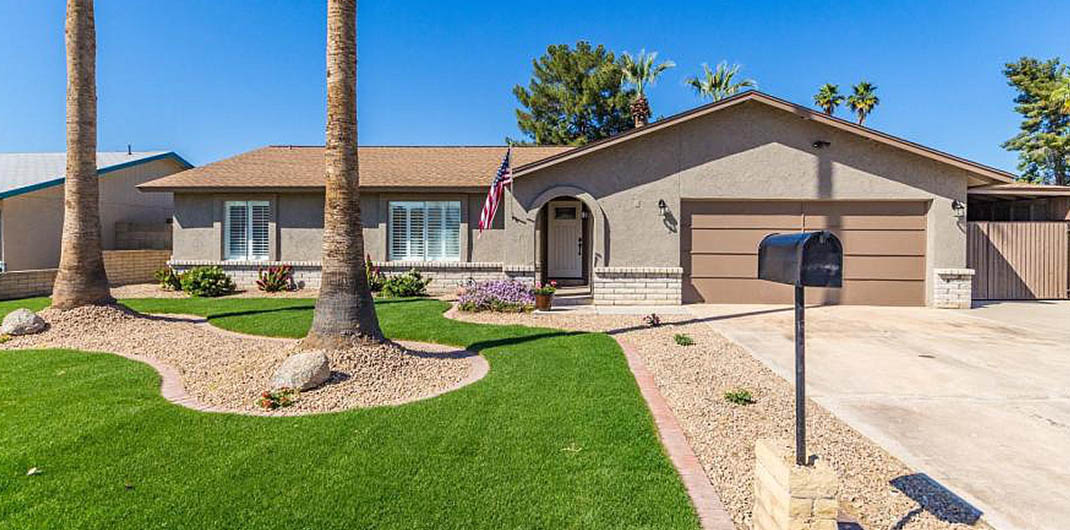 Along the same lines as siding, but in some ways even easier to install, is stucco. Stucco can often be applied directly to the brick to create a smooth accent wall instantly. This treatment works great when you've got a portion of the front of the house that's inset or outset from the main brick wall. It's common to see the front of a garage or an entryway area clad in stucco while the rest of the house remains the original red brick. It's cost effective and looks great.
Home Exterior Accents and Accessories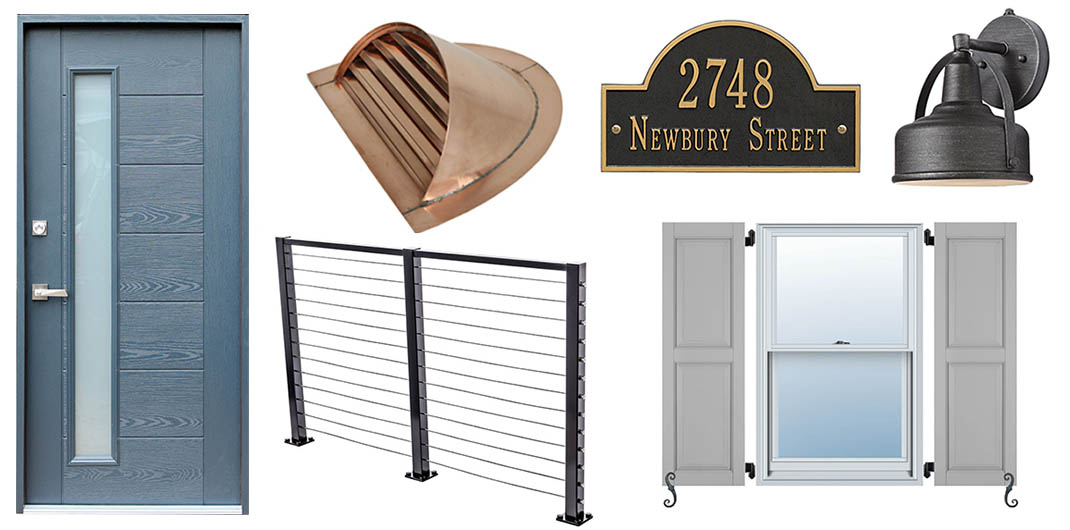 Another simple way to quickly makeover a brick exterior is with the application of a few key accessories.
Shutters
Light fixtures
Railings
Accent/eyebrow roofs
House numbers
Windows and doors
These items can be used to break up the monotone of the brick exterior and boost visual interest. And some of these projects are literally half-day DIY undertakings, so what's stopping you?
The prospect of updating the exterior of a brick home is really kind of exciting. When you start with a material like brick that's so durable and tweak it a little to better suit your own personal style, you'll find that the experience is fun, inexpensive and very rewarding. Enjoy!