Do you feel like you or your partner just don't have the DIY skills you need? You're not alone, believe me. Almost everyone feels that way at some point.
My sister and her husband are buying their first home later this month, and during a phone call recently, she expressed the same concern. "He doesn't really know how to do the stuff you know how to do," she said of her husband when we were talking about the fixer-upper projects they're contemplating.
Here's the thing: Everyone has to learn. Even though most professional carpenters would disagree, nobody is born with a hammer in his or her hand! You learn by doing.
You are setting yourself up for disappointment if you start by trying to build a full set of kitchen cabinets Instead, start with projects that don't require perfection.
1. Build a Wooden Bench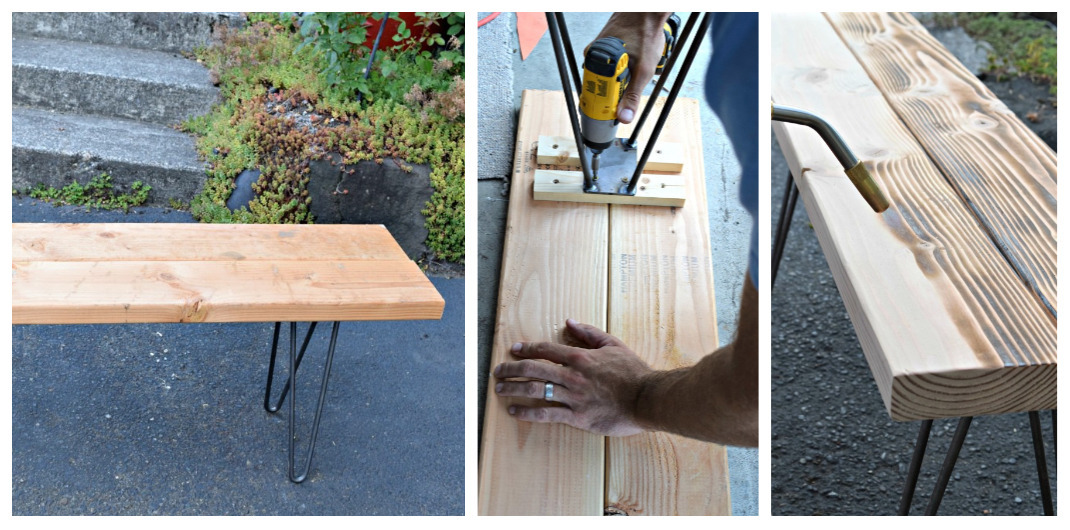 Source: DIY Hairpin Leg Wooden Bench by creativelylivingblog.com
The most versatile power tool in all of DIYdom is the circular saw and the mastery of it is a key in learning to be a good carpenter. The most important tool in all of DIYdom is the tape measure. Building a simple wooden bench is a great way to learn to use them both without spending much money or time. You might be surprised by how much fun you have building it and how long it lasts!
2. Repair Some Loose Bricks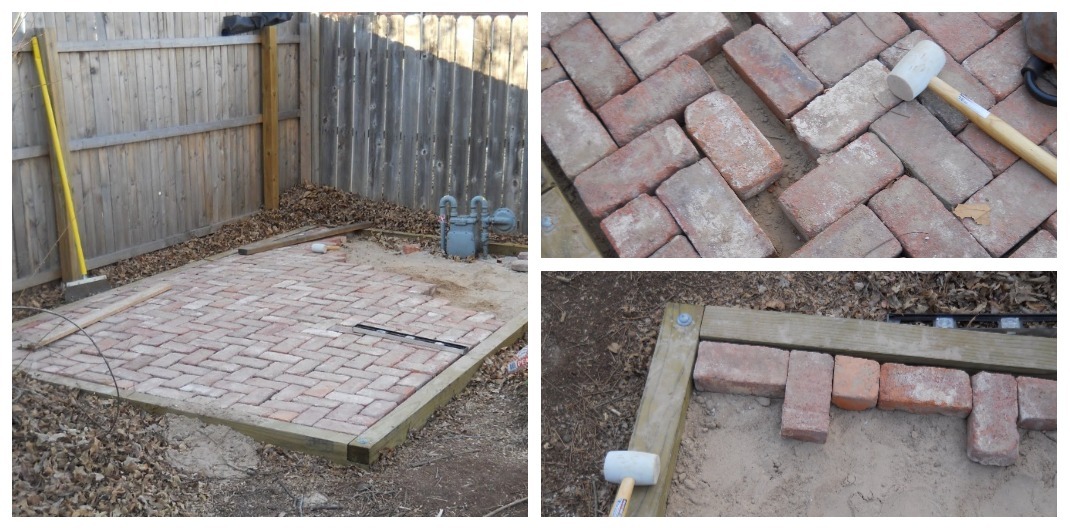 Source: DIY Brick Patio by okpath.blogspot.com
Trowel skills come into play far more often than you'd think in home remodeling. Trowels are used for tile work, drywall work and any concrete work. Let me tell you, it's much harder than it looks! Simply mixing up a batch of mortar and laying it on with a trowel to repair a handful of loose bricks is a great project for a beginner because it lets you get into "mudwork" without having to worry about messing up the big picture.
3. Fix a Broken Gate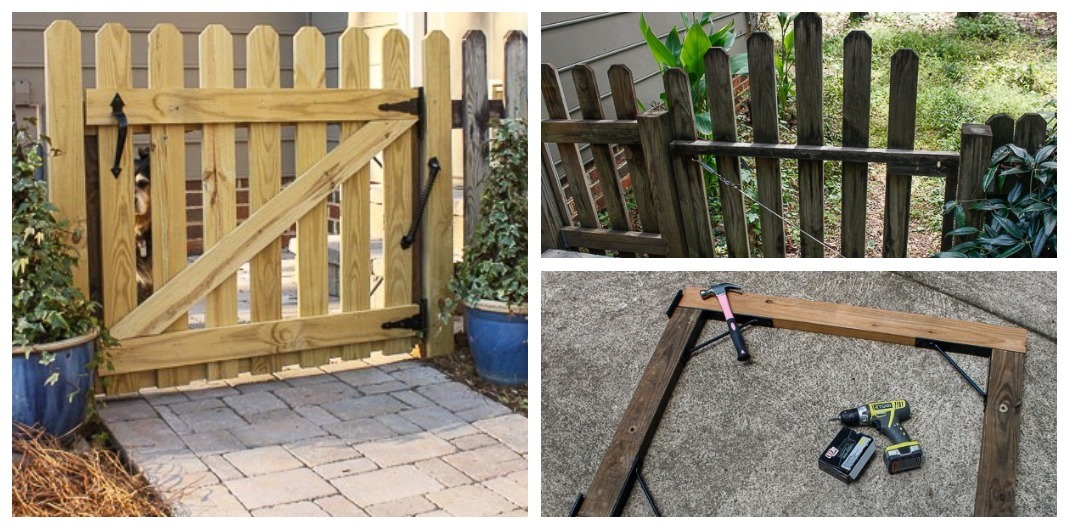 Source: How to Build a Rock Solid Gate by prettyhandygirl.com
I'm partial to outdoor projects for beginners because minor "issues" tend to be far less noticeable in the great outdoors than they are indoors where you see them every day. Fixing a gate is a great way to get used to using a level and starting to develop a bit of that situational ingenuity behind the MacGyver-ish inventions we use to hold things in place while we put a screw in the hinge.
4. Upgrade Your Light Fixtures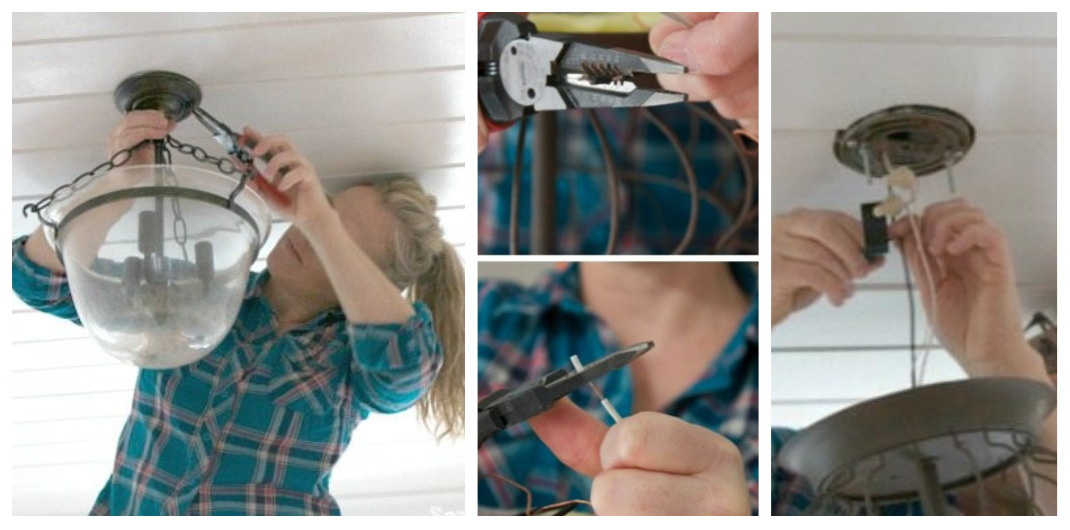 Source: How to Change a Light Fixture by sawdustgirl.com
For the beginner at electrical DIY work, lights are a great starting point. People are often very afraid of messing with anything electrical, which is understandable. However, if you turn the power off at the electrical panel, and at the switch, you shouldn't get shocked. Light fixtures are usually very easy to wire up and they come with instructions in the box. If your house is newer it is very straightforward. If you live in an old house with substandard wiring, you might still want the help of an electrician.
5. Paint Some Walls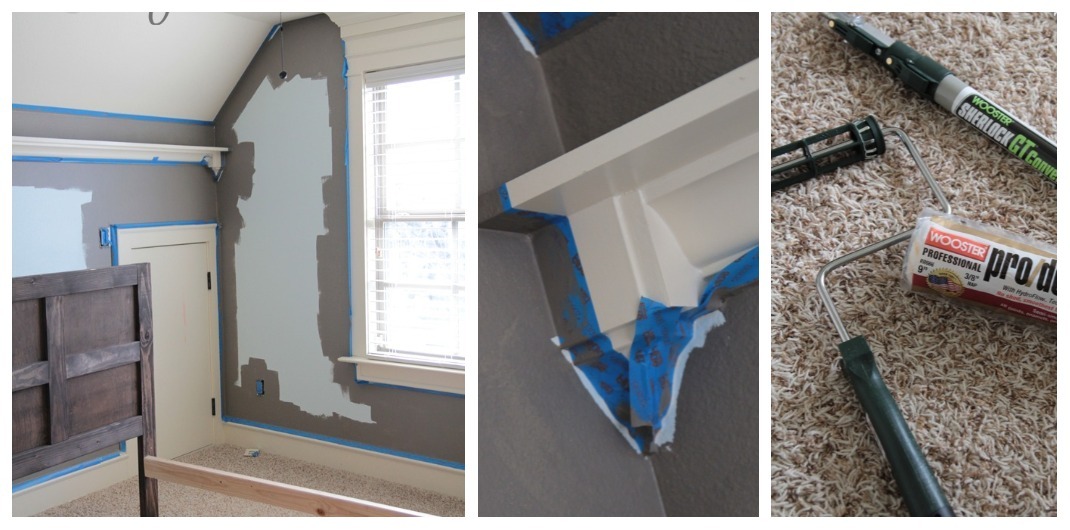 Source: How I Paint Walls!!! by shanty-2-chic.com
Much to the chagrin of professional painters (who know better), people often get the idea that anyone can slap on some paint. Well, that's only true if you're not going to be picky about the outcome. So, if you aren't an experienced painter, give yourself room to learn and start with something that doesn't require perfection. Maybe the garage walls, the utility room or an outdoor shed. But quality painting is a skill that should be in the repertoire of every serious DIYer … eventually.
6. Replace Old Windows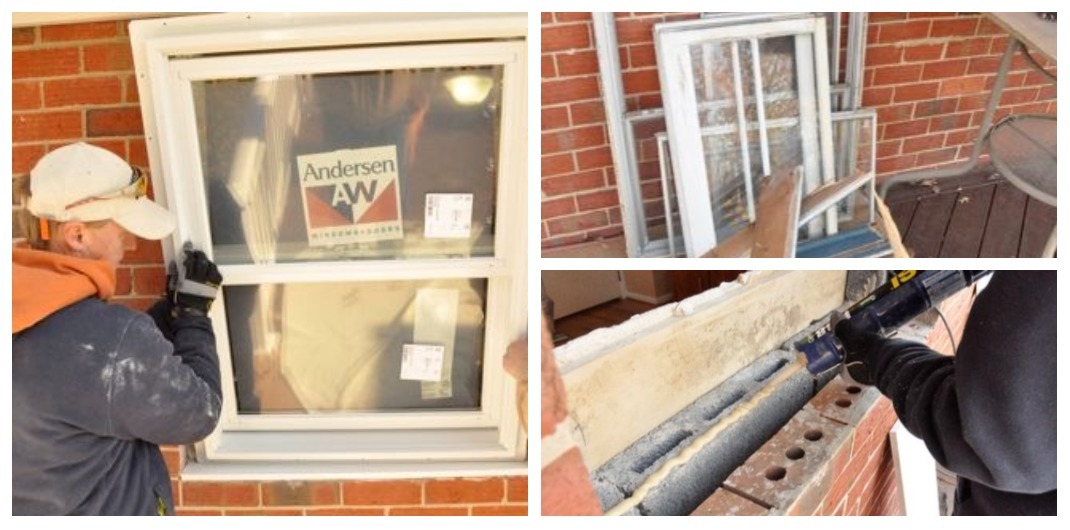 Source: How to Install a Window by oneprojectcloser.com
I would have thought this DIY project was too much for a beginner if I hadn't just watched a man who had almost zero experience replace all the windows in his house. The key to deciding if window replacement is a good DIY project for you is simple. Do you have aluminum windows in a standard, off-the-shelf, size? If you do, the process of pulling the old ones out and putting the new ones in isn't that tough and can make you feel great. Especially on a cold winter night.
7. Build Closet Shelving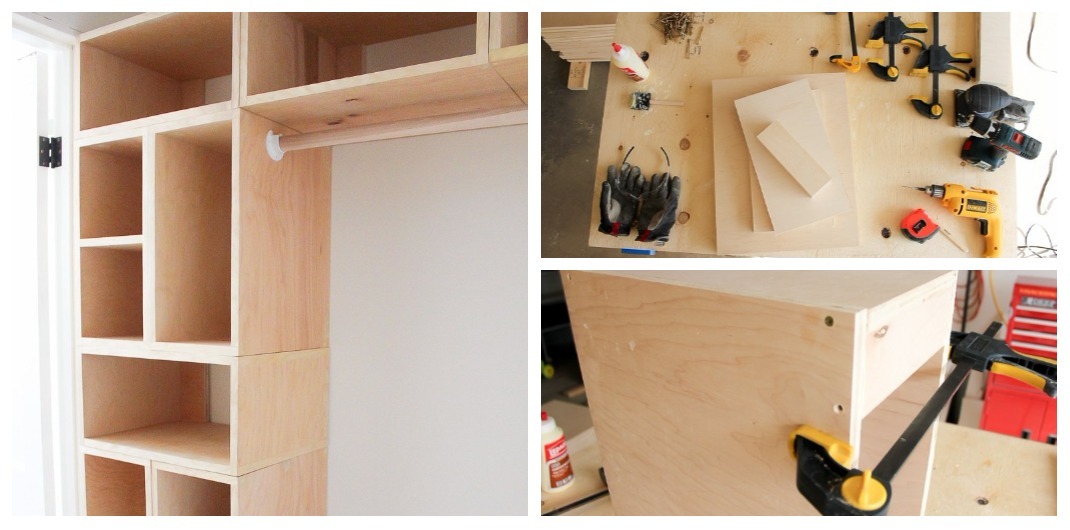 Source: DIY Custom Closet Organizer: The Brilliant Box System by makingitinthemountains.com
Another great opportunity to get good at measuring twice and cutting once is in the closet! Shelving, both wooden and wire types, can be a great DIY project for someone building skills. I'm partial to wooden shelves, but I'm pretty partial to wooden everything! No matter what material you choose, shelving is a useful and inexpensive project.
What about you? What was your first DIY project? Let us know in the comments!