Thirty seconds. That's how long your house has to make a first impression. That's how long it takes to amble up the front walk, take in the surroundings, and arrive at the entry. That 30 seconds has a measurable impact on the mindset of whoever walks through your door.
That person might be a guest you'd like to welcome, a potential buyer, if you're showing your house in an effort to sell or possibly, and most importantly, that person might be you. Of all the people who ought to feel great when they cross the threshold, you matter most. It's your house!
So here's what I'm wondering: Have you put any thought into remodeling your front door and entryway?
An immaculate and inspiring front door is a perfect and rewarding remodeling project that you might want to move to the top of your list. Here's why:
1. Front Door Projects Are Easy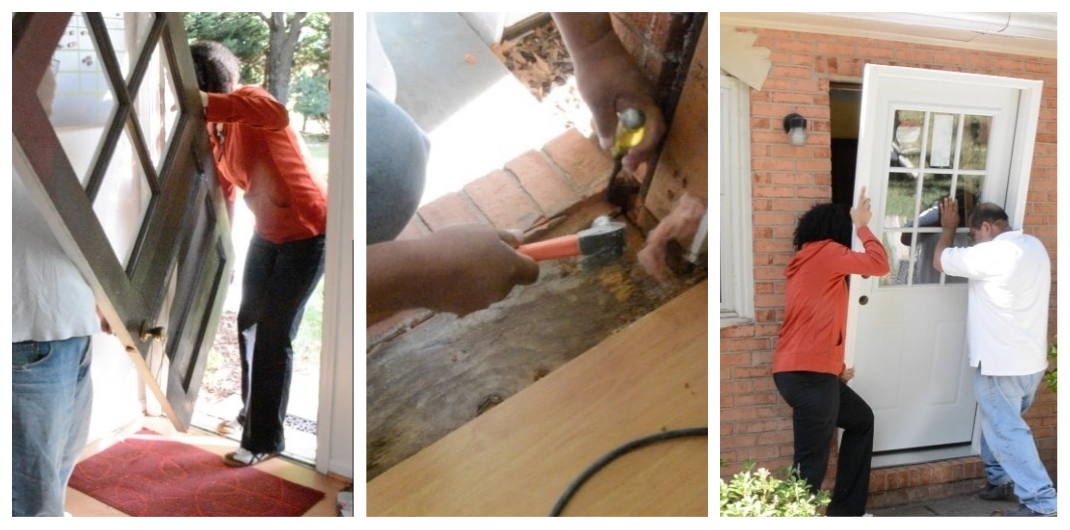 How to Install and Paint an Exterior Door. Source: lovepomegranatehouse.com
Front door replacement can be a great DIY project if you've got some basic tools and carpentry skills. Many doors can be purchased as a pre-hung unit, which greatly reduces the required know-how. Generally speaking, a front door replacement project can be completed in a weekend. Often in a single day.
If you're more inclined to hire a professional to do the job, this kind of project will make a big impact on your home but won't seriously disrupt your life!
2. Front Door Projects Can Be Inexpensive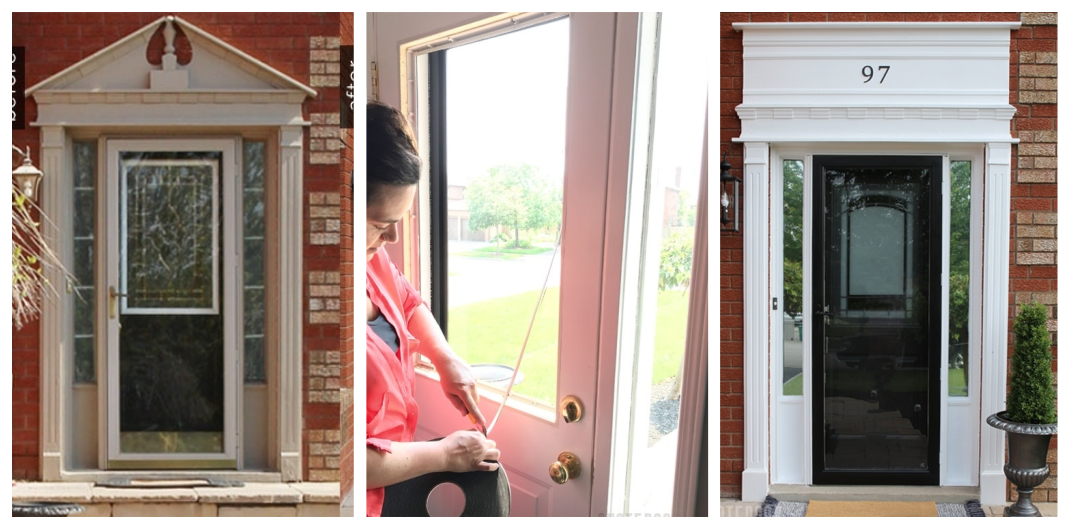 5 Ways to Upgrade your Front Door. Source: pinklittlenotebook.com
Please don't miss the caveat "can be" because it's certainly possible to spend a significant amount of money on a new front door. For the most part, however, a front door project will only set you back a few hundred bucks and the difference it will make is easily worth the investment.
3. Front Door Projects Have Big Impact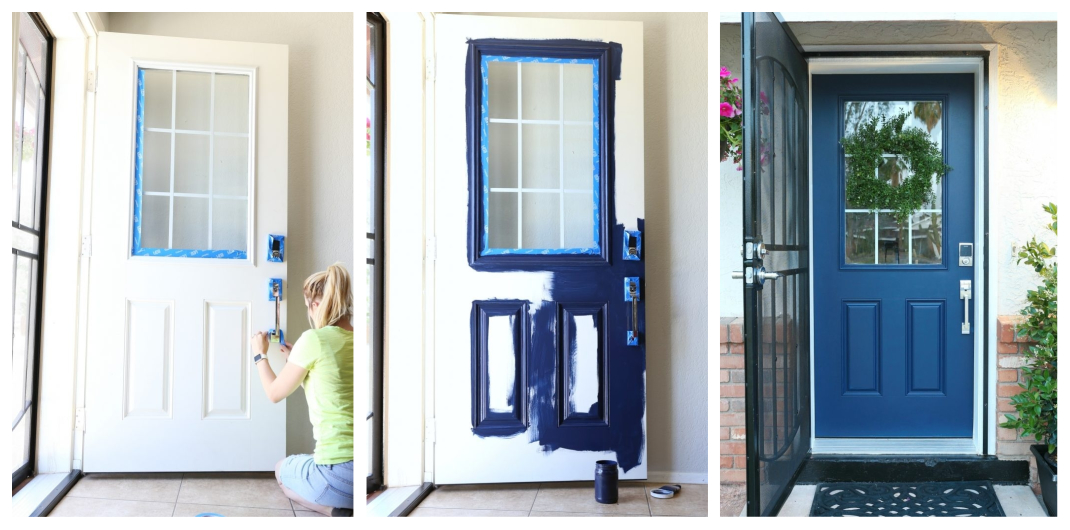 How to Paint a Front Door. Source: classyclutter.net
There are few home improvement projects of equivalent effort and cost that will have more of a lasting impact. A new front door not only makes you feel better every time you come home, it also has an impressive ROI when it comes to home improvements.
4. It's Your Doorway to Creativity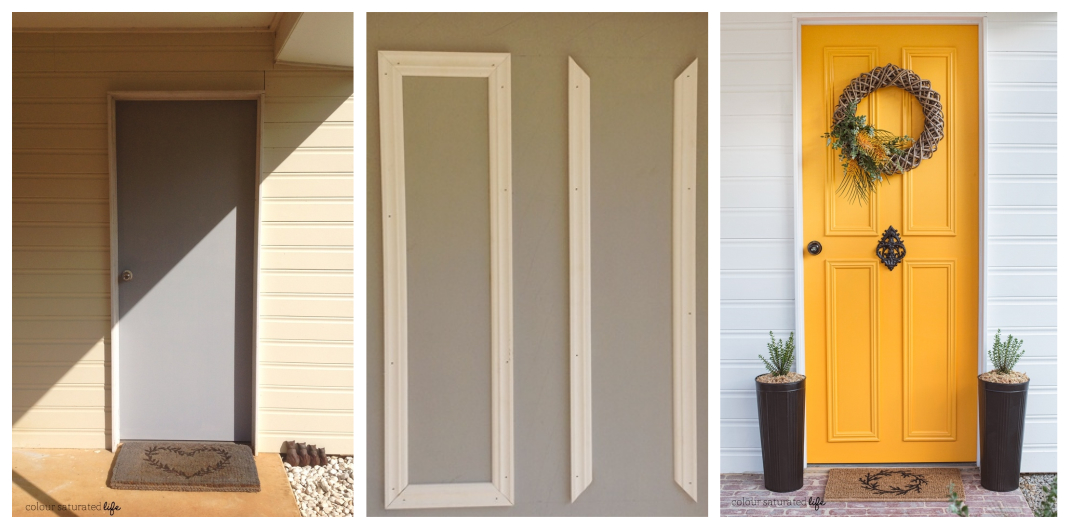 Front Door Makeover. Source: coloursaturatedlife.com
Another thing that makes front door projects so much fun is the freedom you have to be creative. Think of your front entry the way you might think of the fancy hats at the Kentucky Derby. You're encouraged to be colorful and unique and make a statement.
5. Entryway Improvements Peak Buyers' Interest
Refinish Your Exterior Door Hardware. Source: homerepairtutor.com
When it comes time to sell your home, a great first impression is worth its weight in gold. Starting from the curb and holding potential buyers' attention as they make their way up the front walk is your first chance to make them feel welcomed and at home. A beautiful entryway can give your home a peaceful, creative and engaging energy that may very well be the difference when they decide where to make an offer, and at what price.
6. A Happy Entryway Just Makes Life Better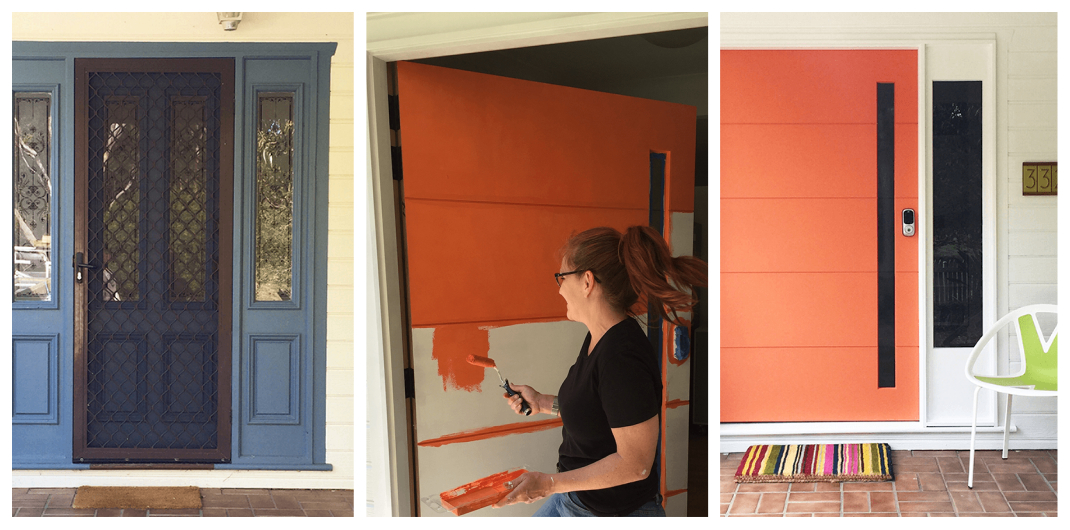 DIY Front Door With Designer Style. Source: littleredindustries.com
All other considerations aside, a beautiful front door and entry simply improve your quality of life. It's a small project that doesn't cost a fortune or take a ton of time while repaying you in spades with smiles, conversation and enjoyment.
7. It Doesn't Always Mean a New Front Door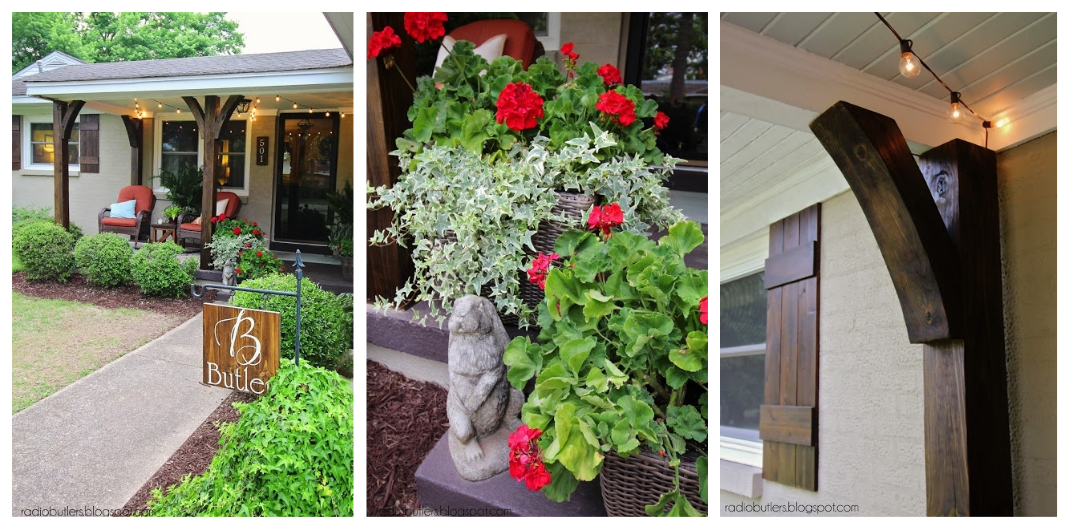 Front Porch Redesign. Source: radiobutlers.blogspot.ie
Your actual front door may be fine. Not all entryway remodels require a new door, and even those that do should not stop there.
Here are a few thoughts to keep in mind:
Door color: Look around and see what you like; do some research on front door colors and how they impact people's energy.
Surrounding areas: Don't neglect adjacent porches, landscaping, flooring, walkways, etc.
Accessories: Door hardware, kick plates, knockers and address numbers are all part of the complete package, and details matter.
Interior: The interior entry space completes the first impression, so think about how to reinforce the energy you've established outside.
So Get Swinging
Whether you decide to put a fresh coat of brightly colored paint on your current door and call it a day, or you take the plunge on a whole new top-of-the-line entry door complete with new hardware and all the bells and whistles, you will never regret a front door refresh project! It will make you feel better every day and, as remodeling projects go, it's an easy one!