You have finally decided to make your dream renovation a reality. After ruling it out as a DIY project, you're tasked with bringing on the right contractor to tackle the work. Where do you start and how do you choose?
Fast, Good, Cheap. Pick Two.
There's an old saying in project management, "You can have it fast, good and cheap. Pick two." This certainly rings true when it comes to choosing a contractor and navigating the opposing forces of quality, speed and cost. It's hard to get all three qualities, and there's usually a tradeoff.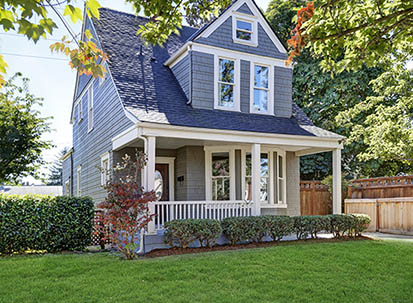 Find Your Home on RealEstate.com
Contractor A is known for stellar craftsmanship and is a quick worker, but charges a premium
Contractor B cuts corners but can get the project done in less than a week for the best price
Contractor C is highly skilled and will deliver a premium product at an affordable rate, but is super slow.
If time is of the essence and you need the reno done pronto, then you can probably rule out Contractor C. If price is the true determining factor, you can scratch Contractor A off the short list. If you're a stickler for workmanship, then Contractor B likely won't make the cut.
Finding the right contractor is a balancing act and you must determine which factors you need and which areas you can compromise.
Hiring a Contractor: How to Prepare
Just because you're not performing the home improvement project yourself, doesn't mean you're getting off scot-free. Nailing down the right person or company to outsource the work can be a time-consuming endeavor, but well worth the energy to get the best result. In today's booming real estate market, contractors are extremely busy. Solid professionals may be booked out far in advance or are so overloaded they are unable to take on clients. It's best to give yourself as much lead time as possible.
1. Understand the Project Scope
As a first step, you'll want to familiarize yourself with the basic scope. After all, it's a lot easier to hire someone for a job if you have a high level understanding of the work that is required. You can do some preliminary research online and by talking to anyone you know that has undergone a similar renovation.
2. Ask for Recommendations
Once you have a general idea of what the project entails, you can start looking for the right people to handle it. Ask your colleagues, friends, real estate agent and family for recommendations. Your local building inspector may also be able to point you in the right direction. There are a number of great websites at your disposal, such as Angie's List, Yelp and Thumbtack.
3. Do a Phone Screen
Then, start working through your list of recommendations with brief phone interviews. You can go over the project and ask general questions about the contractor's experience level, availability and whether your project fits into his or her wheelhouse.
4. Obtain a Few Quotes
Based on the phone screen, narrow down your list and book face-to-face meetings with the top two to four contenders. Most contractors will want to walk the project site before providing an estimate.
Always get bids in writing so that you can compare and contrast. The estimates should detail out labor and material costs as well as the timeline and payment plan. If the work requires permits, discuss who will be pulling them and if the costs are included in the bid.
5. Do Your Due Diligence
Before making your selection, it's best to do a little research. Just because your friend or neighbor had a great experience with a certain provider, doesn't necessarily mean that you will. To make an informed decision, you need to do your own investigating. Here are a few actions that you can take:
Check your local Better Business Bureau to make sure the contractor doesn't have a history of disputes with clients or complaints filed against them.
Don't be shy! Ask for a client list or list of references so that you can hear first- hand from past customers about their experiences.
If you're negotiating a large-scale endeavor, see if the contractor can provide a tour of a past project to give you an idea of a final product.
Before signing the dotted line, you'll want to know if the contractor is licensed, bonded and insured. You can ask to see proof of all three.
6. Hammer Out the Details
Once you have settled on the right person for the job, it's time to draw up a detailed contract. The contract should include a start and end date, a list of specific products that will be used and a detailed payment schedule.
Never pay for an entire project up front; you always want to keep people on task for the final payment.
Once your project is underway, be sure to properly document any change orders for work that is added or removed from the original contract.