You're itching to get into your new house and put your imprint on it. We get it. Just keep in mind that someday you'll sell it, and the improvements you make now will have an impact on both how long the home takes to sell and how much money you'll walk away with.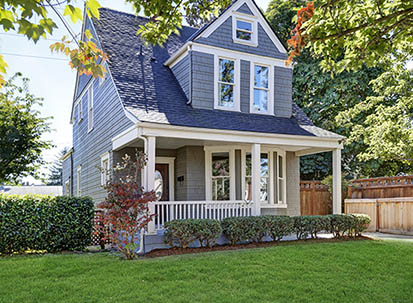 Find Your Home on RealEstate.com
If you're hoping to make a little profit — or at least break even — at time of sale, here are three renovations you should probably scrap.
No Potential in a Swimming Pool
Demand for homes with swimming pools depends mainly on where you live.
Imagine touring a home for sale in the dead of winter in Minnesota. It's 6 degrees Fahrenheit and you saunter into the backyard to gaze upon the swimming pool: a covered hole in the ground.
It's difficult, at best, to picture your family diving into crystal water on a lovely summer day. Instead, your thoughts may turn to, "How much does this thing cost to maintain?"
"A pool is more of a detriment than anything else," says Minnesota real estate agent Kris Lindahl of Edina Realty. "It won't add equity to the house, and it makes it harder to sell because you've cut your buyer pool down to only people who want a swimming pool. Outside of the swimming pool season, it's hard."
No matter how much money you spend on renovations, you will lose money when you sell if you've deferred maintenance.
In the Las Vegas valley, however, many buyers insist on swimming pools. That number increases dramatically in the summer, says real estate agent Jared Jones, owner of Horizon Realty Group.
And when you go to resell, "timing is critical," Jones says. "Demand for swimming pools is typically from the move-up buyer and it increases from April until about October." There are so many homes in Vegas with existing pools, though, that it really doesn't make sense to go through the expense of installing a pool, he cautions. You will find it very challenging to recoup much of that money.
Careful With a Garage Conversion
By all means, convert your garage to a bedroom if you need the extra room. Do not expect, however, that when you sell the home you will get a return on that investment. In fact, you can almost count on your home appraising for less than similar homes that have garages.
If you do plow forward with a conversion, be sure that the work is permitted and you keep the garage door, so the future homeowner can easily convert the space back to a garage if he or she chooses to do so.
Bye-Bye Extra Bedroom
Bedrooms add value to a home. Often, however, homeowners permanently convert a third bedroom into an office, a gym or a family room.
While there is nothing inherently wrong with adding any of these conversions, if you can't change the room back to a bedroom when you sell the home, the value of the home diminishes. Since you now have only two bedrooms, the appraiser will compare your home to other two-bedroom homes.
Better Ways to Spend the Money
No matter how much money you spend on renovations, you will lose money when you sell if you've deferred maintenance.
Put your home renovation dollars toward the less sexy projects: new heating, plumbing and electrical upgrades, and anything that boosts the home's curb appeal.