Stone rocks! It really does. And in this case I'm talking about wall treatment-type stone, as opposed to counters and floors. Stone is my second favorite building material, so I'm very happy to see the revival of stone in building design in more recent years. We're seeing stone in new construction projects of all types from single family homes to airports and it's always a welcome touch.
So let me ask you a question: Is there a place in your home improvement project for stone? Is there a way stone, even just an accent somewhere, can rock your world? Of course there is!
The Allure of Stone
There are two reasons we've seen such a resurgence of stone as a design element in homes of all styles. Reason number one is the allure of stone. A wall of solid rock just has a subconscious connection to nature that other materials lack. The colors, the textures and even the way the light reflects off of a stone wall make us feel better without really knowing why. Natural materials do that, which brings up reason number two.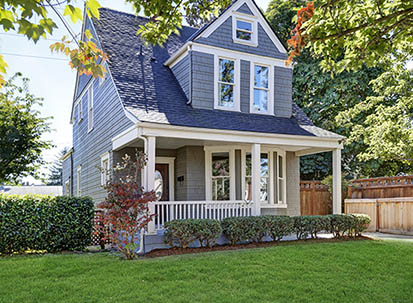 Find Your Home on RealEstate.com
The advent of man-made stone products is the second reason for the proliferation of stone walls and accents in design. In truth, most of the stone you're seeing in new construction is actually made in a factory, not mined in a quarry. Concrete is mixed to natural-looking colors and placed in forms that give it a natural appearance while also making it "stackable" so that a mason can quickly assemble a wall without having to search for the perfect stone to fit. This has dramatically reduced the cost and the environmental impact of using natural stone in construction.
The Beauty of Accent Materials
In the context of this conversation, the word "accent" really gets me excited, as it should you. Accent is one of the coolest tricks in design. With the creative use of accent treatments, it's possible to create that "wow factor" without breaking the bank or taking up too much of your time if you're a DIYer. Think about the impact a single accent wall makes just by being painted a different color! Now imagine that same wall covered in stone. Bam!
Six Places to Incorporate Accent Stone
Before I get into the list, I'd like to just say one thing to help you open your mind to ideas: Think both exterior AND interior. Stone works well in both places, and if you really want to rock it, create a place where the stone extends through a wall and is both inside and outside.
Entry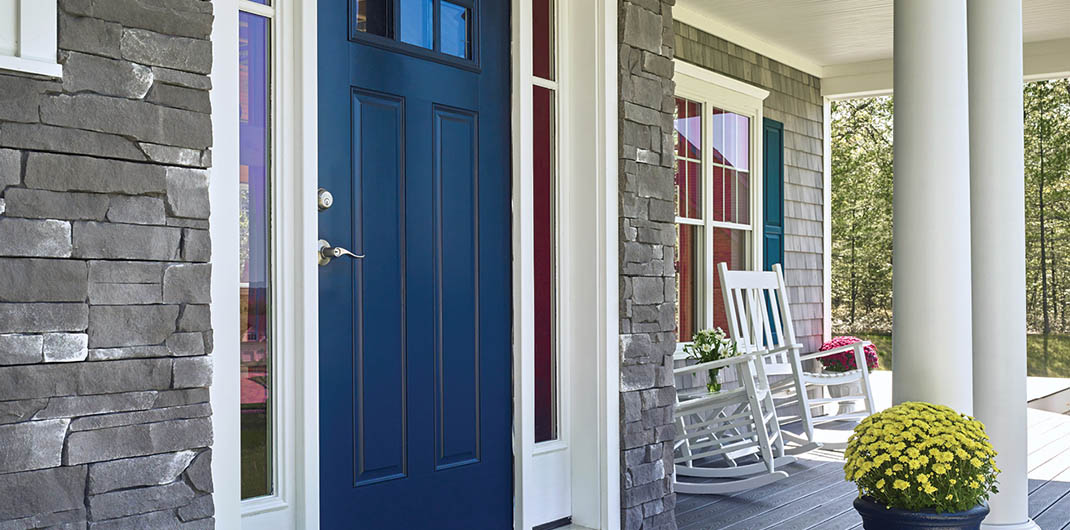 Most homes have a bit of a niche around the front door. This protects the door from the elements and provides some shelter while you fumble with your keys. This little entry area is a great place to add accent stone!
Wainscot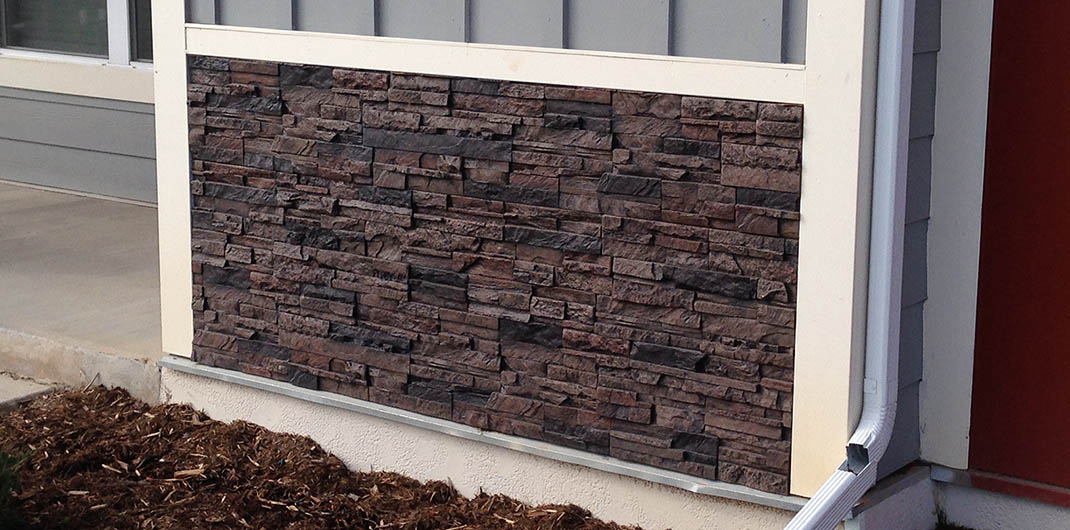 The term "wainscot" may be more appropriate indoors, but I think it does the best job of explaining this exterior accent area. We've all seen those homes with stone on the exterior wall up to the bottom of the windows or a bit higher. Often this can be combined with some sort of nice stone or wood trim that surrounds the windows to create a very high-end exterior look. Note that this can be pricey if your cladding a larger home.
Columns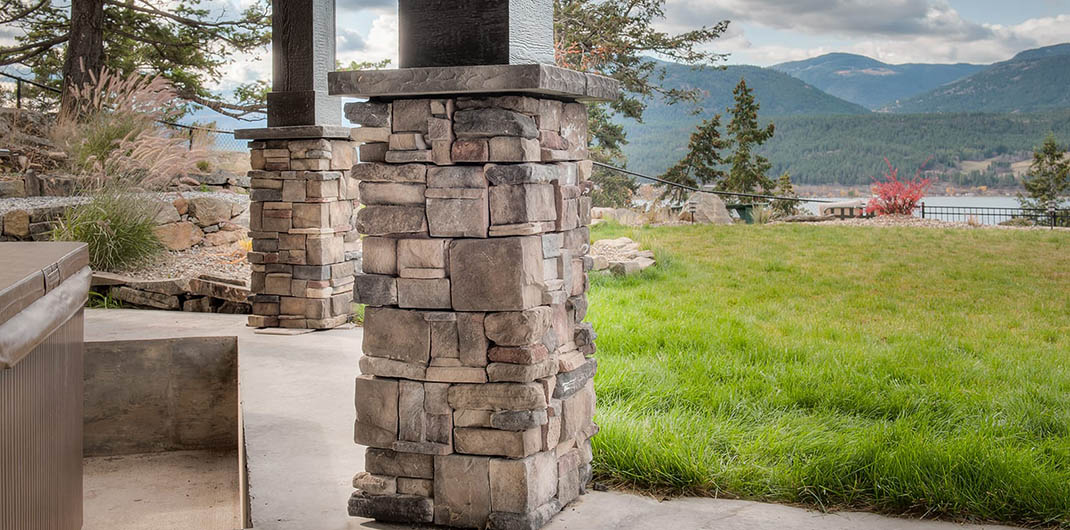 Columns are among my favorite accent stone projects. If you've currently got some scrawny little posts holding up a porch or carport, think about cladding them with stone veneer. The look can be dramatic. Add some great-looking light fixtures and you'll want to drive around the block just so you can approach the house again.
Hardscape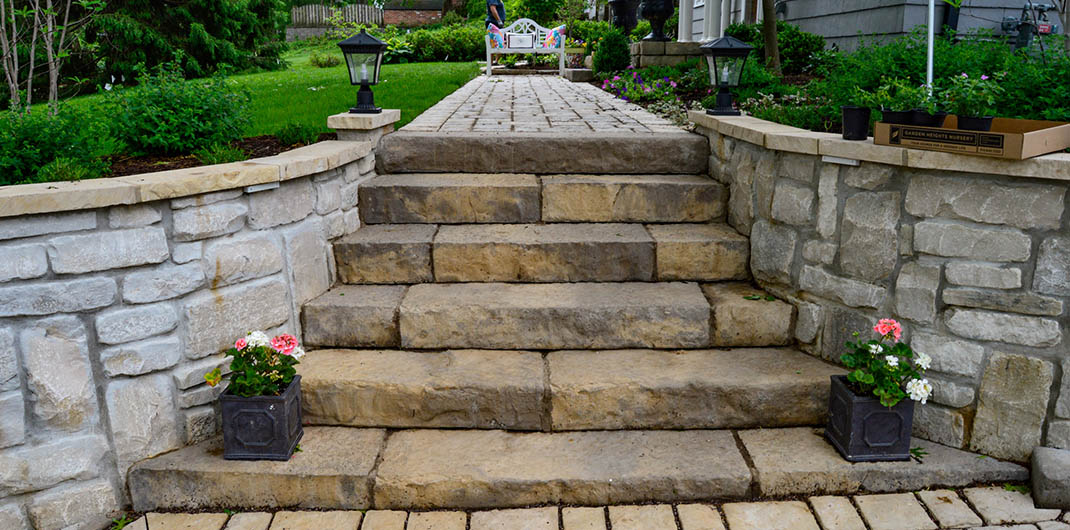 Not all yards have what you'd call "hardscape" elements. I'm talking about retaining walls, stairways, fence columns or archways. These outdoor features represent opportunities to throw up just a small amount of stone -- and make a world of difference.
Corners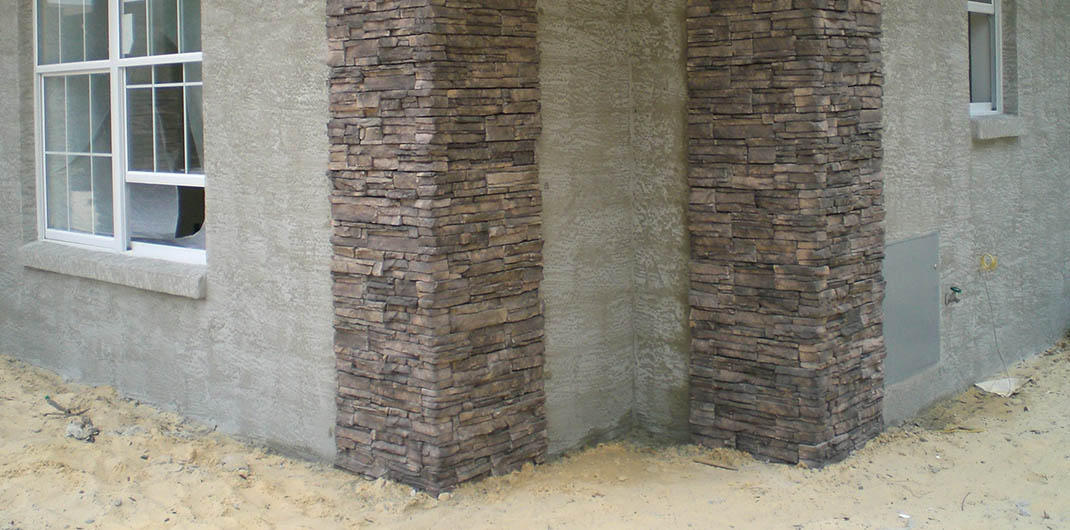 Stone corners are another idea you'll see if you drive around looking for accent stone. This treatment comes in both formal and informal styles. In a formal style, you'll see a straight clean corner that looks much like a column. Consider this the stone version of quoins that clad stucco homes. Another way to incorporate accent stone is to randomly cascade it, waterfall-style, down the corner. Combine accent stone with stucco to replicate the look of solid stone underneath a stucco coating.
Short Walls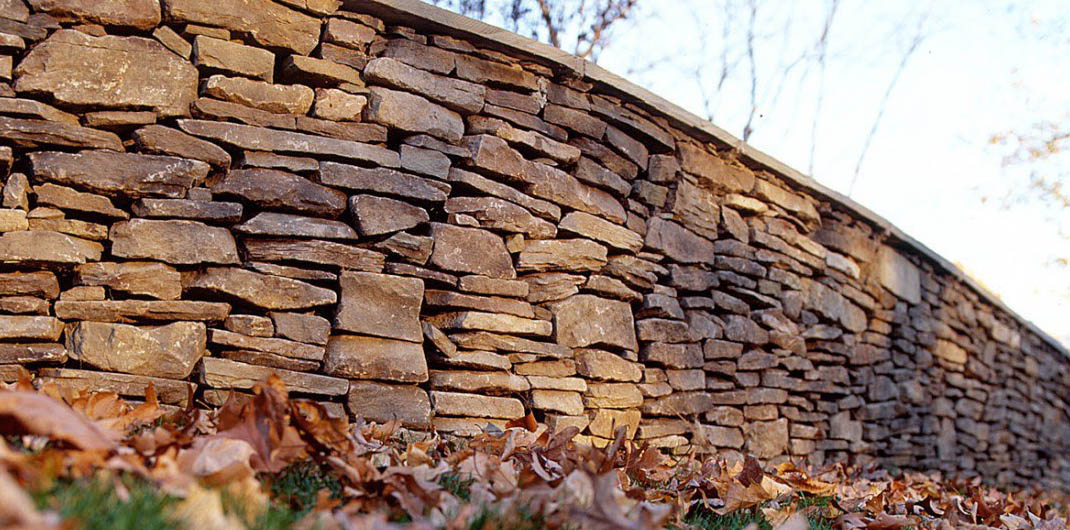 Last but not least, we get to short walls. These little walls, despite having absolutely no distinguishing features, are often placed in prominent locations, both indoors and out. Here's a wonderful opportunity to create some impact by cladding the wall in accent stone. You've got a wall for this somewhere, no doubt about it.
DIY or Professionally Installed, Stone is a Design Win
These are just a few of the more common accent stone ideas. If you look through some photos online, drive around your favorite neighborhoods and take a close look at your home, you'll see these opportunities. If projects are small and you've got some DIY experience, you can do this yourself. Stone does require some masonry skills and tools though. Stone has to be cut to fit and is often held in place with mortar, so you might consider hiring a professional. Since we're talking about small accent spaces, the cost won't be too high.
Go find your spot and rock it!