Have you ever seen the movie "Speed" with Keanu Reeves and Sandra Bullock? I've seen it too many times at this point, but I always remember a scene early in the movie where the character played by Reeves is engaging in verbal "what if" scenarios with his SWAT team partner. The exercise was intended to sharpen their thinking in an emergency and each scenario ended with the question, "What do you do?"
In the event of any damage to the systems of your home, always seek first to protect your safety and the safety of others.
I think like that alot too, but usually with regard to houses and other buildings. If a hurricane hits, what do you do? If there is a fire, what do you do? Etc., etc., etc. I came by it honestly; my grandfather and my great-uncle started the very first Paul Davis Restoration franchise way back in 1970 so I've been around this stuff my whole life.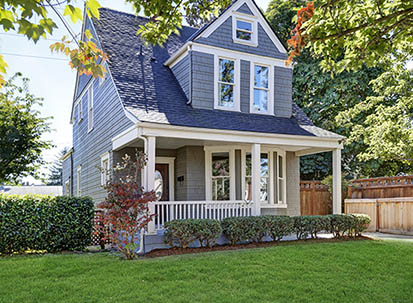 Find Your Home on RealEstate.com
If You Have a Water Leak, What Do You Do?
Water leaks happen every day. They can be caused by a wide range of mishaps, from an open window to a broken pipe to a sewage backup — yuk! Chances are, at some point in your tenure as a homeowner, you'll experience at least one. While it's impossible to cover every possible scenario, I can give you a few basic tips to keep in mind.
Safety First
In the event of any damage to the systems of your home, always seek first to protect your safety and the safety of others. Buildings can be repaired and belongings can be replaced. People can get hurt and it pays to be thinking ahead. A few common dangers are electrocution, slip and fall and contamination.
Electrocution
Water and electricity don't mix well at all and it's very common for the power to still be on when there is water a foot deep in the room. Lamps, extension cords and other electrical lines can be running through this water and present a very real electrical shock hazard. Be very aware of electrocution hazards when water is somewhere it isn't supposed to be!
Slip and Fall
An obvious hazard with water is also the most common to cause injury. Slip and fall accidents can occur very quickly when you're scrambling across a wet tile floor to find the source of a leak. Take the extra time to be very sure-footed whenever you're walking on a wet surface.
Contamination
You really have to be careful with what's in the water. I watched a news report yesterday of some terrible flooding on the other side of the world and people were just nonchalantly walking in shorts and shirtless through the flood waters as the water rushed through the streets of a city. That water had passed through the yards, through the factories, through the animal care facilities, through the public restrooms, through the houses … get my drift? That water would have picked up thousands of contaminants by the time it reached that location and you do not want to be casually standing in it. The risk is real and can be fatal.
If you have a water leak in your home, you have to consider not only the source of the water, but also the path that water has travelled since the leak started. A sewage backup is obviously unsafe and should be handled by professionals only, but even water that starts off clean can become contaminated if it runs through dirty things such as garbage bins, kitty litter or even under cabinets and through attic spaces that may not have been cleaned in years!
A professional emergency water extraction firm will send in workers properly protected from these contaminants so, if in doubt at all, wait for them to arrive.
Stop the Leak
It pays to know in advance how to shut the water off to your home. It's usually very easy and many homes have two shut-offs, one inside and one outside. If you can get to the water shut-off valve safely, the next step is to stop the leak. Once your plumber has repaired the leak, service can be restored.
Extraction
Large volumes of water can only be removed through physical extraction. A 24/7 emergency service company will respond with professional equipment and specialized training to remove the bulk of the water as quickly as possible. This really isn't one of those things you want to go the DIY route with. A shop vac isn't going to do the job and there are very real safety concerns as well.
Dehumidification
A well-designed dehumidification system can work wonders when it comes to drying out a building. Don't make the mistake of thinking that just because your building materials got wet that they should be removed and discarded. That's not always true and if you discard items that could have been saved, you might end up paying for that out of your own pocket.
Dehumidifiers and air-movers working in tandem can remove an amazing amount of water every day so getting a system set up and operational quickly can be the key to saving hard-to-replace items such as hardwood floors, baseboards, etc.
Contents Protection
If the water has stopped and any water remaining on the floor is safe, you could take steps to protect the contents of the affected area. In the most simple form, this might simply mean to move a table or a chair to an adjacent area to prevent it from getting wet. If you've got a stack of rare comic books in a box on the floor, you might take the dry ones from the top of the stack before the water wicks up through the lower books in the box. Simple things like that can make life much easier when it comes time to work out your insurance claim.
Most Importantly, Call for Help
Even a small amount of water leaked into an attic or onto a floor in your home can really do surprisingly significant damage. The best thing you can do is to make a phone call to a licensed and reputable firm that specializes in this type of emergency service. Look for firms who insist that technicians are certified by the Institute of Inspection Cleaning and Restoration Certification (IICRC). The IICRC holds firms to rigorous training standards, which will most certainly lead you to a better outcome in your home.
One thing I can tell you for sure, after an entire career around damaged homes: It will get better. So keep your chin up!