According to the Zillow® Group's Consumer Housing Trends Report 2017, over 20 percent of homeowners plan to remodel their kitchens in the next 12 months, yet over 50 percent feel unable to afford the cost of planned improvements. It begs the question … Is there a way to make a kitchen remodel more affordable?
The truth is that you can get by with a far smaller kitchen than you might think, which means the cost of remodeling it could be halved or more!
Of course the answer is yes, there are many ways. Less costly cabinets, counters, fixtures, appliances and everything else is always an option. But what about size? What about making the kitchen smaller? What about working with the existing space rather than doing the planned enlargement?
Everything In Kitchen Remodeling is About Size
I learned how to estimate the cost of a new kitchen when I was a teenager working for my grandfather's company. If memory serves, the price of standard mica cabinetry was $35.00 per lineal foot. That price today is closer to $100 and much higher for upgraded cabinetry. The point is that cabinets are essentially priced "per foot" or "per inch." If you can get by with less cabinet space, you can save money. Simple math.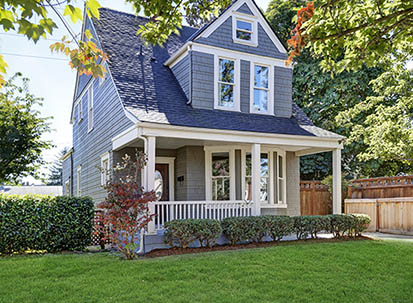 Find Your Home on RealEstate.com
The same is true with everything else in the kitchen. Countertops are priced per square foot, wall covering is also by the square foot, as is flooring. Lighting fixtures, cabinet hardware, electrical outlets and other bells and whistles are "per each." If you have fewer of those to upgrade, you'll spend less.
Can You Get By With Less?
I googled the following question: "How large is the average kitchen in a NYC apartment?" A clear answer didn't immediately present itself but I think we can safely assume that it's not very large. Yet millions of people survive and love where they live!
The truth is that you can get by with a far smaller kitchen than you might think, which means the cost of remodeling it could be halved or more!
Be honest when asking yourself the following questions. Would you rather have a smaller but perfect kitchen, or a larger one that takes years to remodel?
Do you entertain much?
Do you often have more than one person involved in cooking?
Do you cook most meals at home, eat out more or get takeout frequently?
How large is your family? Do you expect that to change soon?
Do people tend to congregate in your kitchen? Do you enjoy that?
My Kitchen is Already Large — What Can I Do?
What if you live in a larger home and the kitchen that was built with it is ginormous?
You may feel that you could do with a smaller kitchen but don't see a way to make that change. I encourage you to think outside the box a bit. Can you remove an entire section of cabinetry and replace it with open shelves instead? Is there room enough to completely repurpose some of the space and use it as a home office, or a small dining nook? What about just walling off part of the room and making it a storage area?
Any way that you can reduce the size of the kitchen will reduce the cost of refitting it.
When Size Does Matter …
Sometimes you really do need a large kitchen. If you have a large family, entertain frequently or your house is arranged in such a way that the kitchen truly is the place where everyone congregates, you might need more space, not less. Kitchen remodeling can still be done on a budget. You can paint your cabinets rather than replace them, recover your counters instead of upgrading to granite (or quartz!) and otherwise spruce the space up without breaking the bank.
In the end, it's the time spent enjoying the space that matters far more than the finishes and fixtures.
Whatever size kitchen you have or intend to have, the secret is in your own creativity and ingenuity. Open your mind a little bit and you'll find that perfect kitchen remodel plan for your home! Happy remodeling!