If you're buying a new home, don't fool yourself. The home inspector can't tell you everything.
The best thing you can do is ask questions. Gather information and educate yourself about the house you're considering.
I was speaking with a new homeowner the other day and she was lamenting the seemingly endless problems they'd experienced since closing. A plumbing leak in an upstairs bathroom, problems with the HVAC system, and now the refrigerator was broken! "I don't think the home inspector did a very good job", she said.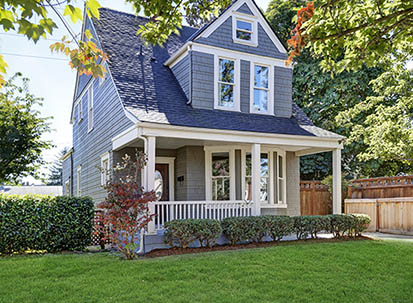 Find Your Home on RealEstate.com
Well, maybe, maybe not. Yes, it is possible that the home inspector wasn't thorough or simply didn't try hard enough. But it is also a simple reality that the home inspector, no matter how hard he or she works, can't tell you everything and might miss something big. Here are a few examples:
1. Home Inspectors Can't Predict The Future
A home inspection report is good for the day and time of the inspection. At the time of the inspection, if the report says the heater works and it doesn't, then the inspection is faulty. If the heater breaks a month later, however, that's not necessarily a fail. Things break and you can't always see it coming. A good inspection report does note the general condition of things, which can be a predictor of longevity or expected maintenance, but it's not foolproof.
2. Home Inspectors Can't See What They Can't See
Some parts of a house are just hidden from view. Things inside or under a concrete slab are a perfect example of this. Plumbing, electrical and structural damage could all be hidden beneath a concrete slab and there's just no way for a standard inspection to reveal this. Another example of this is sometimes found in roof framing. Many houses have portions of the attic that are simply impossible to get into without tearing down ceilings. If in doubt, you can just ask the inspector, "Is there any portion of this house you just couldn't lay eyes on?"
3. Home Inspectors Can't Move Furniture
If you're looking at a house that is still furnished with the previous owner's furniture, the home inspector usually won't move any of it. So if there are huge sections of wall that are covered up with armoires and bookshelves, you might want to just assume that those walls are going to need paint once the house is vacant. Similar to the item above, the inspector can't report on what is behind or beneath furnishings.
4. Home Inspectors are Not Subject Matter Experts in Every Field
Contrary to popular belief, even licensed home inspectors don't know everything. They aren't in-depth specialists, like electricians, plumbers or engineers. They have a solid but general working knowledge of the systems in your home. If the inspector suspects or flags any issues or you just have a sneaking suspicion, it never hurts to call in a specialist for something important.
5. Home Inspectors Usually Don't Inspect Everything
A home inspector usually won't do any sort of inspection for termites or other insect activity. They also, in general, won't look at fireplaces or water softeners. Don't ask me why. Just be sure to ask your home inspector what, if anything, is excluded from his or her report.
My Home Inspector Missed Something. Now What
As a potential buyer you are looking at the home inspection to be a very important bit of information, which is why you usually have to pay a fair price for it. If you hire a certified and licensed home inspector, you'll get a report that is very useful, so don't be discouraged. Instead just be a little more informed and keep in mind that the inspection report can't tell you everything there is to know about the house.
The best thing you can do is ask questions. Gather information and educate yourself about the house you're considering. Ask the seller about things like appliances, roof age, major systems, etc. For an investment this size, it's well worth your time!
In those rare instances where an inspector does provide a faulty report that results in a loss to you as the buyer, there may be some recourse. Most professional inspectors are bonded and insured to protect against errors or omissions in their work. It is probably best to consult an attorney to assist you in making such a claim.