Of the many things I love about homeownership, my favorite is the freedom to create beautiful outdoor spaces. Outdoor living is where it's at for me. Time spent outdoors cooking a great meal on the grill, sitting by the firepit or reading a book are by far when I get the most enjoyment out of my home.
I'm not alone. Zillow Group® Consumer Housing Trends Report data shows that outdoor spaces are a top priority for home buyers across the U.S. We love to expand indoor living outside, carve out quiet garden areas and landscape to enhance the curb appeal of our homes.
If there's a big outdoor project in your future, maybe I can assist. Here are a few tips to help you in the planning phase of your outdoor space.
1. Choose an Outdoor Project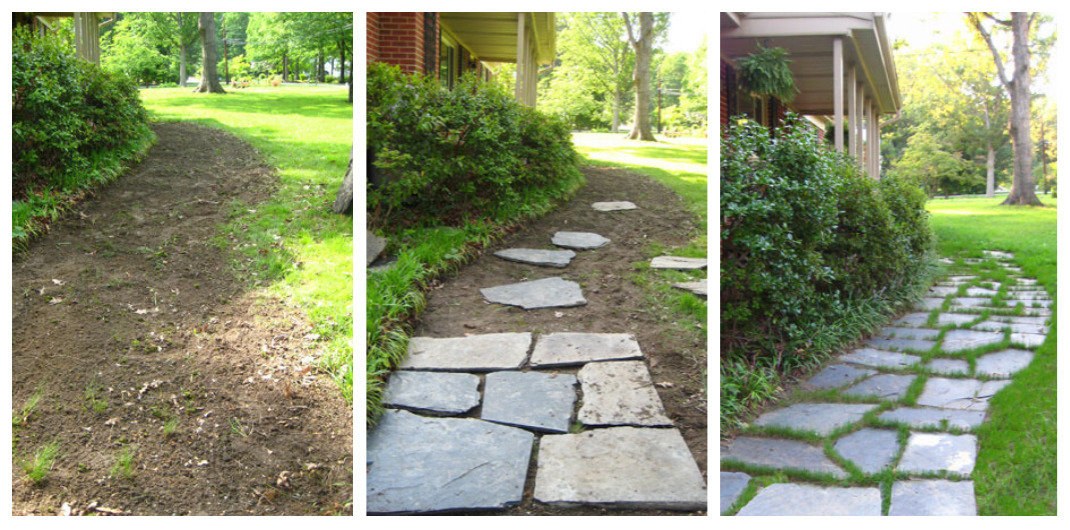 Source: Laying a Slate Path by younghouselove.com
After working with hundreds of homeowners, I've come to discover that when it comes to outdoor spaces, people seem to know what they want. It's "I want to be able to flip burgers right over here!" or "I want a beautiful brick sidewalk coming up to the front door!"
The natural feel of outdoor areas seems to bring forth the inner designer in people. Or maybe there's less fear when working outdoors that you'll make a mistake. Who knows? In any case, you probably don't have to think very hard to know what you want to do first. My advice is to focus on one project at a time and go for it. If you're planning a massive high-dollar landscape project, a complete set of plans might be a good idea.
2. Consider All Available Locations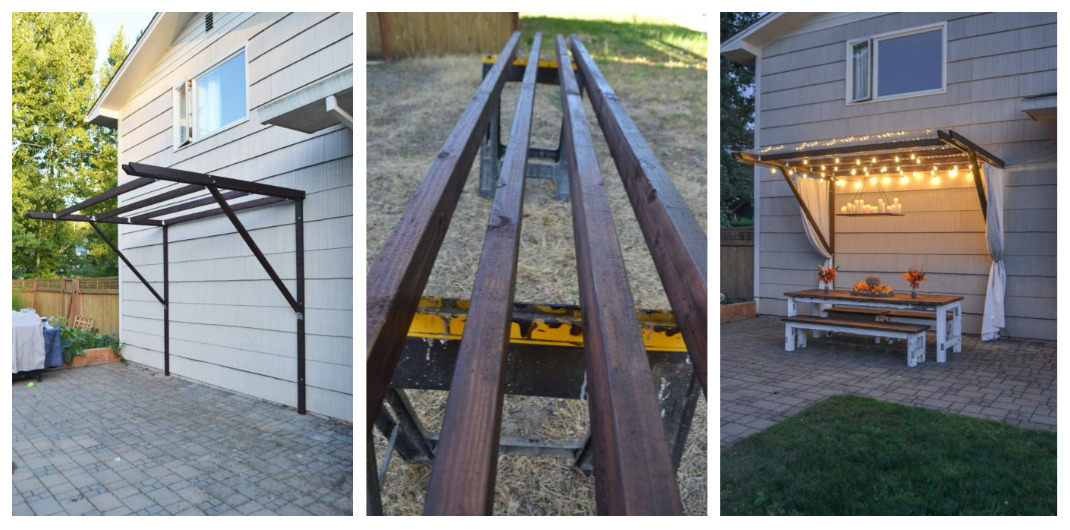 Source: How to Build a Super Frugal Pergola by thecreatedhome.com
Knowing where your "buildable areas" are can be very helpful. Do you have setbacks that don't allow a deck within a certain proximity to the fence? Do you have deed restrictions that won't allow the playset to be visible from the street? Compile a list of these factors and refer to it when determining the perfect spot for your project.
One of the real keys to a great outdoor project is being sure it freely flows from your indoor living spaces. Pay attention to how you live inside and consider how your new outdoor space might change the dynamic. Most people find that they use outdoor spaces more than they expected to and the phrase "We live out here" is very common! So plan ahead to be sure you carve out an outdoor room in the best possible location.
3. Take a Close Look at the Existing Conditions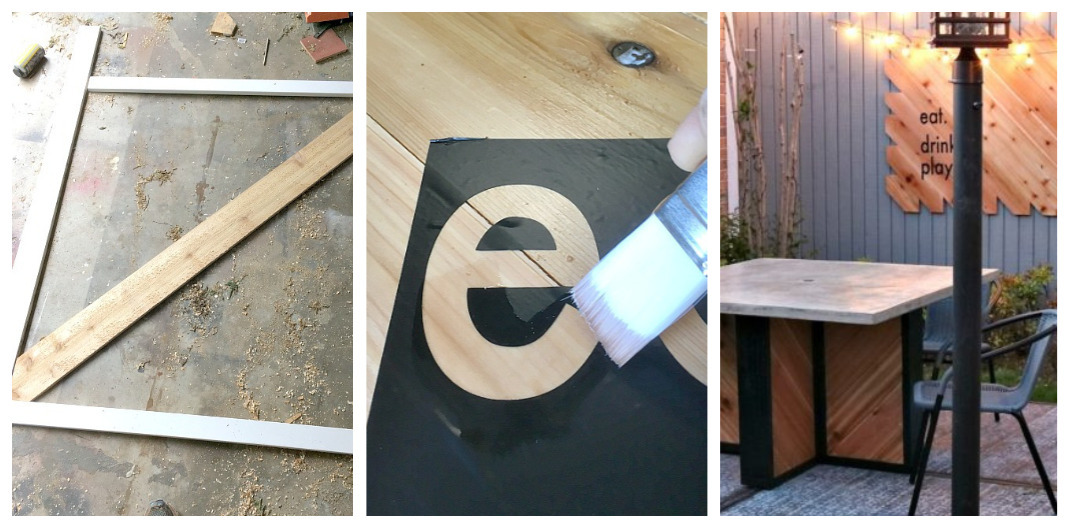 Source: Fun & Easy Sign for the Courtyard by uncookiecutter.com
When it comes to both your enjoyment and resale value, one of the best things you can do while remodeling inside or out is to "fix" stuff that bugs you to death. If you have a blank outside wall that makes you scream "architectural malpractice!" every time you look at it, that might be where you want to add some landscaping or outdoor décor or even install a deck.
You can also take advantage of existing conditions, such a slope in your property, to add interest to your outdoor living space. Instead of building a flat deck, maybe you can choose a sloped location and integrate some levels into your plan.
When planning landscaping work, soil conditions are also important. Do you have areas that stay wet or areas that are always dry? You may want to consult with a landscaper about what types of plants and trees might work in those locations.
4. Establish a Vision or Create a Design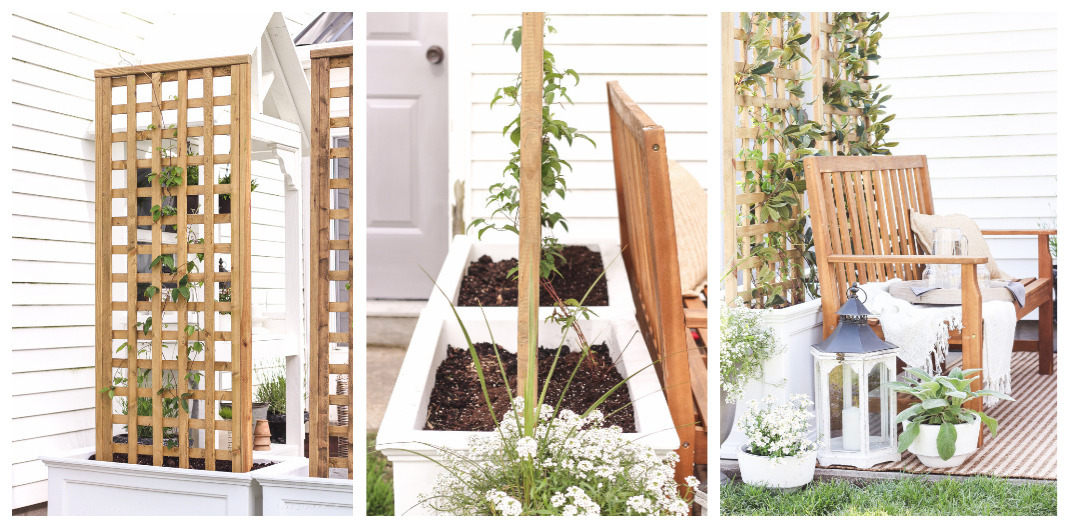 Source: DIY Trellis Planter by lovegrowswild.com
Once you've determined what type of improvement you're going to make, its location and existing conditions that may impact it, it's time to design! This is the fun part!
You may be panicking right now. Maybe you're thinking, "I'm not a designer." That's ok. For some projects you can get by with a vision board full of pictures of similar areas you've found online. For more elaborate projects, you might need to sketch out your design or find some inexpensive or even free design software to help you illustrate and think through your plan.
5. Include Some Hardscape Components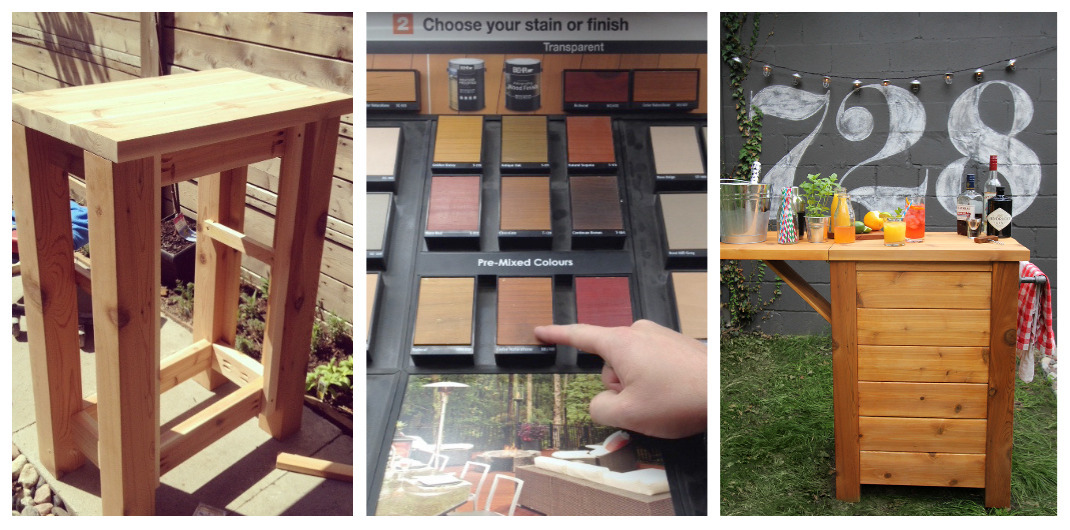 Source: DIY Outdoor Bar by storefrontlife.com
With your vision coming together, take the time to think about hardscape elements. This is the stuff that has to be "built" rather than "planted." So, paver walkways, wood decks, trellises and outdoor kitchens are all examples of hardscape elements.
Landscape projects always look better with some hardscape components, so it's worth the effort and the cost to do something other than just plants and shrubs. I built an awesome outdoor bar and grill area in my backyard and love it! Use your imagination and think outside the box. You are far less limited outdoors than inside, so don't be shy!
6. Estimate the Cost and Make a Plan to Get It Done!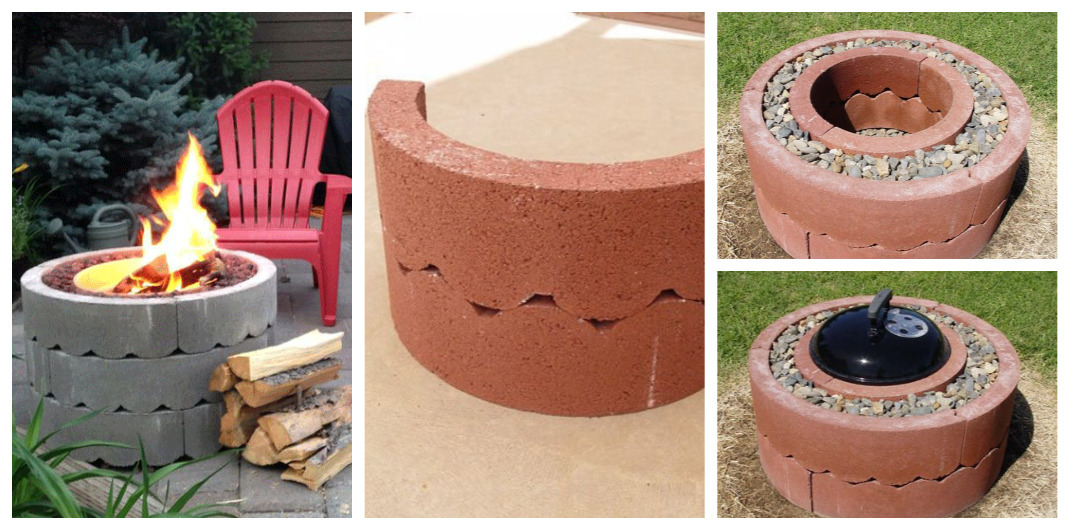 Source: The Simplest DIY Fire Pit That'll Withstand the Elements for Years by wideopeneats.com
As I've written before, once your vision is established, the battle is already won in your mind. Now it's just a matter of getting it done. Establish a budget, get some estimates, create a material list … whatever it takes to get the ball rolling! Doing the work yourself? Outdoor projects are a great way to pick up or master new home improvement skills. If you want to hire a professional, you'll find yourself in a far better position, having already thought through and envisioned the project.
Here's to outdoor living in your future!