I recall that when I was in high school a teacher said, "Fanaticism, in anything, is a bad thing." If that's true, I'm in trouble because I am, without a doubt, fanatic about outdoor living. Porches, decks, balconies, lanais, verandahs, patios and the like: They are my jam and should be yours too. Outdoor living space is not only some of the most enjoyable space you'll have, it's also some of the least costly. What a combination!
Privacy Makes a Difference
When I talk to people about how to create livable outdoor spaces, they often bring up privacy as a concern. There's an entirely different level of comfort when you feel like you're free from the prying eyes of neighbors and random passersby. A porch that is in full view of the neighborhood is a porch you can only really use when you're dressed and ready to go out. A porch that is private is a comfortable place no matter how "presentable" you feel at the moment.
Here are five easy DIY ideas that you can put into action right now to provide real privacy on your awesome porch.
Build a Privacy Screen or Partial Wall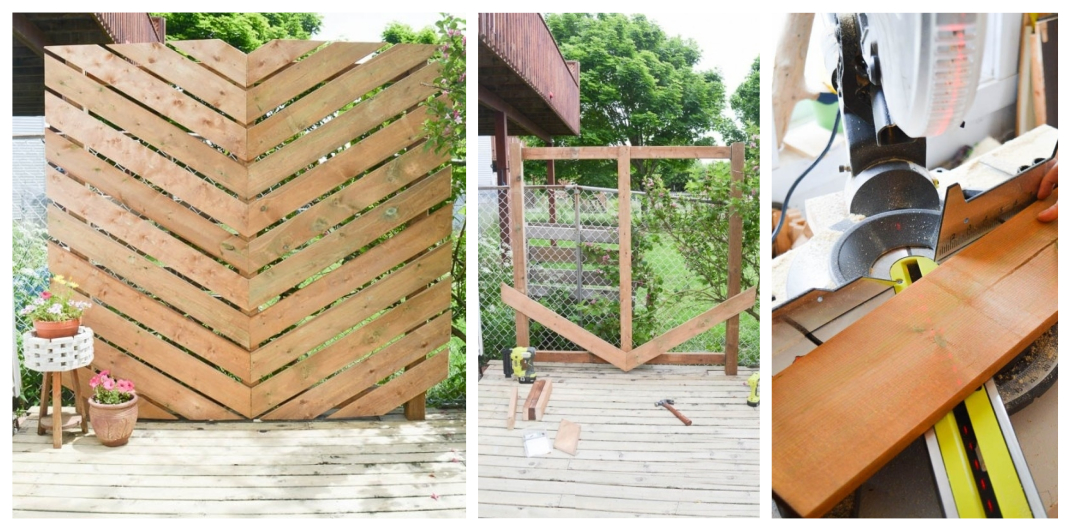 Source: Diypassion
Now I'm not necessarily talking about a "screen" wall, such as you would find on a "screened-in porch," although that kind of wall might fit the bill. What I'm talking about is a "privacy screen" kind of wall that is strategically designed to provide the privacy you need without blocking out the great outdoors.
There are hundreds of variations on this idea. A wall like this might include some louvered panels that allow airflow and light through while still blocking visibility. Or maybe a partial-height wall would provide a place for some furnishings and some electrical outlets but still provide eye-level visibility so you can see out. The possibilities are endless.
Build a Solid Privacy Wall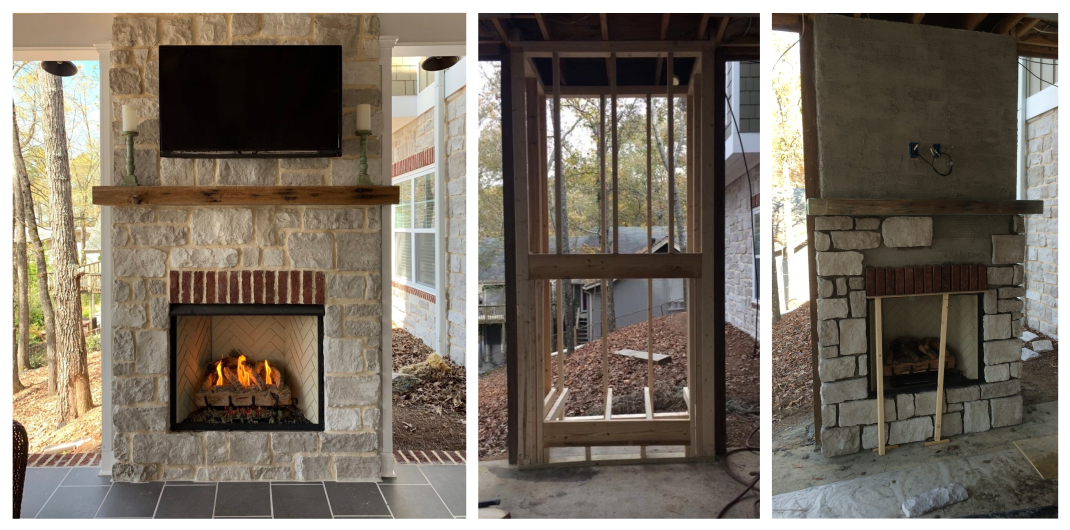 Source: Lifewithnealandsuz
The suggestion of a solid wall at one end of an open porch is often met with raised eyebrows. "A porch is supposed to be open," people tend to say. It usually only takes a few minutes of discussion though, before the real benefits of a solid wall at one end begin to sink in. It all depends on your yard, your climate, the arrangement of your neighbor's house and other factors.
While it's different for everyone, here are a few of the benefits of closing in one wall:
Privacy
Obviously the whole idea started with privacy as the goal, and a solid wall serves that purpose better than anything else.
Cabinetry and Fixtures
If you're thinking about an outdoor kitchen, a bar or a giant TV room in which to watch the game, a solid wall provides the framework to build upon.
A Warm Zone
If you live somewhere that is cold for much of the year, a solid wall can dramatically lengthen the usable months for your outdoor living. It provides a great place for an outdoor fireplace or heater and the wall can really keep the cold out and the warmth in.
Shade
If that solid wall can be arranged so that it blocks out the hottest afternoon sun, coupled with a good fan or two, you can convert what was once a scorch zone to a cool place for an afternoon nap.
Plants for Privacy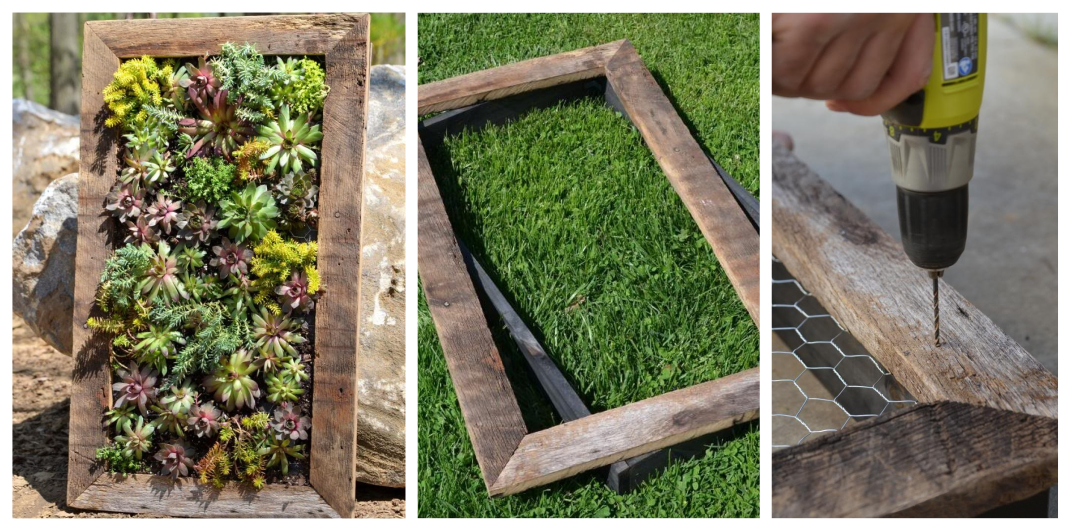 Source: Bystephanielynn.com
The placement of the neighbor's windows or his or her outdoor living space can pretty well dictate where you desire privacy the most, and often that place is somewhere at eye level or above.
This rules out most potted plants because they just don't reach high enough. So you might want to consider hanging plants. Hanging plants, whether hung from a roof beam, a tree branch or a structure such as a trellis, can be placed strategically to provide practical privacy without actually closing in your space.
If you do have a structure such as a trellis or pergola to work with, maybe a climbing vine would provide the same benefit while also adding to the natural beauty and outdoorsy feel of the space. If you don't have a trellis or pergola, I have only two words for you: Why not?
Decorative Privacy Screens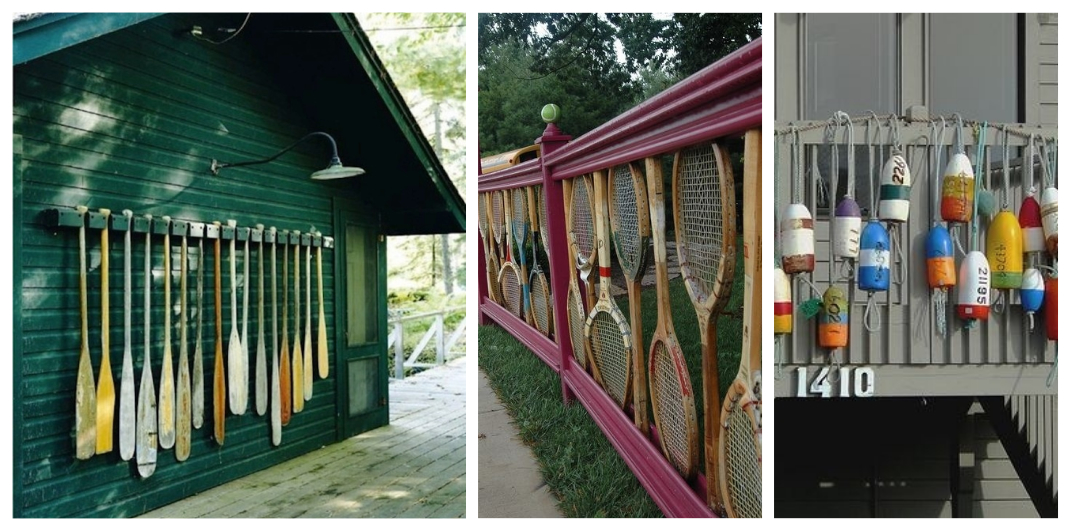 This is one of my personal favorites! If you look closely at the pictures of my backyard, you'll see that I've racked my kayaks on the fence. This racking system is functional, visually pleasing and blocks the view through the fence slats (a privacy win for both me and my neighbor). We all love to see our favorite things and they give off a vibe that, inherently, will match our own.
This screening technique works for more than just kayaks! Think about how you can display bikes, climbing or camping gear, surfboards, paddle boards, skis or even tools such as rakes and shovels in creative ways. Anything that makes you think of activities you enjoy while also providing a visual screen can work.
Good Trees for Privacy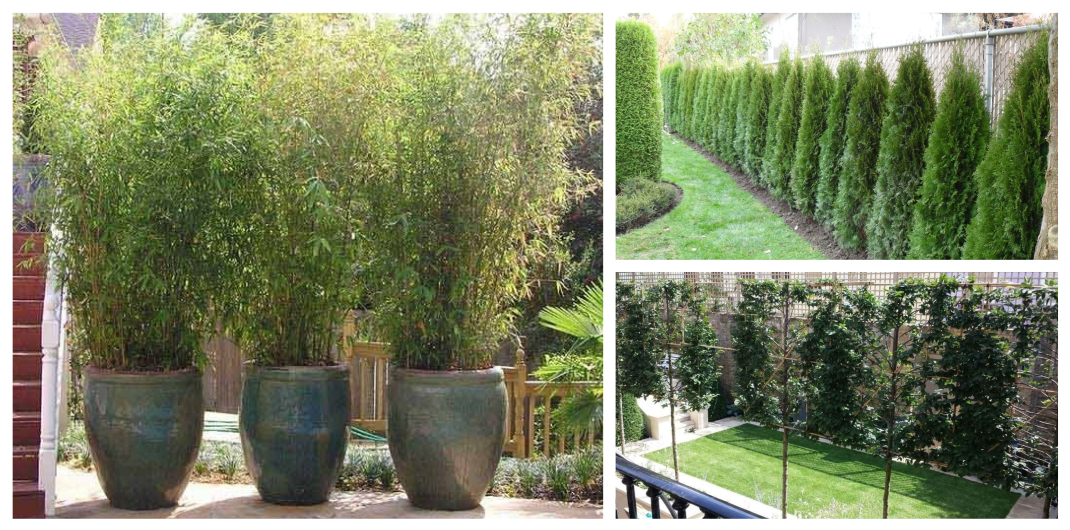 Last but not least, you can always plant a tree! While I was able to create privacy on three sides of my backyard, I still had to deal with the view my neighbors had from their upstairs windows. Their house sits on silts, so the entire living space is on the second floor, with windows that peered directly down into my little oasis.
I sat and stared at those windows for months before the solution finally hit me: Bamboo! I needed something that would be tall, bushy and extend the entire length of my backyard without a) being a monstrous tree that I didn't have room for and b) taking 20 years to grow. Bamboo fit the bill and now I find it really hard to even see those windows.
The point is: Trees (some might more accurately be described as grass) come in all shapes and sizes; there is probably one that will serve your purpose perfectly.
Once You Have Privacy, Use It!
Once you've figured out how to create that perfect private hideaway on your property, for Pete's sake use it! Get out there in your pajamas (or whatever) and chill. Relax and enjoy the weather and the beautiful outdoor space you've created. Listen to the birds, feel the cool breeze and just be still in the outdoors. You'll love your home even more when you do.