Do you have the time?
Buying a fixer-upper is like having a baby. It's going to demand some time. If you only have a few spare hours a week as it is, you're asking for trouble. Unless you're planning on hiring professionals to do all the work, you're going to need at least one full day of work per week to make any meaningful progress. Do you have that kind of time?
Also, if you're planning on hiring a contractor and letting them do all the work … don't think that won't take time. Even if you are hiring someone else, you'll still need a few hours a week to handle meetings, make selections and, of course, write lots of checks!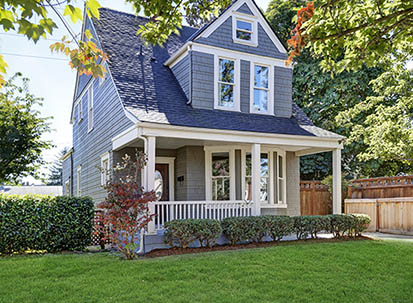 Find Your Home on RealEstate.com
Do you have the money?
Writing checks. Are you ready? Buying a fixer-upper can be a cash-intensive operation. Many a fixer-upper purchaser ends up living in an unfinished construction project for far too long because the money needed just isn't there. It's important to have a plan, a budget and at least medium-depth pockets before you get into anything major.
Another money gotcha with fixer-uppers is the purchase financing. Financing requires, among other things, insurance. And insurance often requires a four-point inspection:
The Roof
The Electrical
The HVAC
The Plumbing
If the house is lacking in any of these key areas, getting regular traditional financing can be a mondo challenge, and the higher cost of alternative financing can eat into the financial benefit of the whole thing. This is why so many good fixer-uppers go to cash buyers, who are often investors looking to flip.
Do you have the skills?
Your new house is going to be one of your largest and most important assets. Therefore you really don't want to do lousy work. You'll want your finish work, your painting, your trim, your windows and doors and all that stuff to look great when you're done.
Do you have the skills to do that? If not, can you force yourself to be patient while you learn? It's far better for you in the long run to just do a job twice or even three times, if that's what it takes to get it right, than to do low-quality work. When you get ready to sell or refinance down the road, those little quality differences will make a very tangible difference in your ROI.
It's always fun and exciting to float along on the dream clouds of your perfect house vision, but remember to keep at least a toe on the ground and make smart choices.
Do you know the cost?
Speaking of ROI, or return on investment, you'll want to know how much this thing is going to cost. What is the real purchase cost, including closing costs and fees, interest, etc.? How much will the improvements cost? Consider materials, labor, professional fees such as architects and engineers, permit fees, etc. Include a contingency budget for unexpected costs, because there are always unexpected costs!
Do you know the reward?
The other component of your ROI calculations is the reward. What will the house be worth after you're all done? To accurately estimate this, you'll either need to be a real expert in the neighborhood and local real estate market or you'll need to have someone on your team who is. A local professional real estate agent, a licensed appraiser or other professional might be able to help you with this.
Knowing that "after" value is super important in making the decision to purchase. The last thing you want is to put yourself into a negative equity situation where you've put more money into the house than you can sell it for. That's no fun!
Do you understand the risk?
And therein is the risk of the fixer-upper. It can cost more, take longer and sell for less than you think. Are you prepared for those potentials or reasonably sure you've covered those bases? It's always fun and exciting to float along on the dream clouds of your perfect house vision, but remember to keep at least a toe on the ground and make smart choices.
If a fixer-upper has been on the market awhile and is still available, there might be a good reason. Look closely, be careful and do your due diligence.
Do you know how awesome you are?
Last but not least, don't sell yourself short! You can do more than you think you can. You can learn skills you don't currently have. You can awaken the designer within and create things you didn't know you could create.
And that's worth more than you know!