Podcasts and blog articles are everywhere and a great resource to introduce you to investing. However, there's nothing better than digging into a good book to help you grow your wealth. Whether you're a seasoned investor or just learning what investing is all about, these three books are worth the investment and a front row placement on your bookshelf.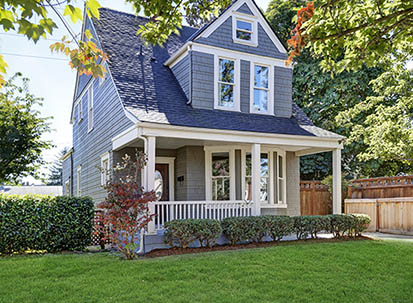 Find Your Home on RealEstate.com
'Plant Your Money Tree' by Michele Schneider
Best for: a beginner or seasoned investor who wants a solid education in the U.S. economy coupled with investing advice
Michelle is a legend in the world of investing. In the 1980s, Michelle stepped into the world of investing as one of the only females on the New York Commodities Exchange and worked her way up from there. Knowing nothing about investing, but having a strong desire to learn, Michelle has built a career on teaching others how to invest smartly. She is now the director of trading and research at MarketGuage.com.
Her new book, "Plant Your Money Tree," walks you through the six market phases – euphoria, optimism, hope, despair, fear and anxiety - that exist in the U.S. economy. Being able to identify which market phase the economy is in can help you figure out what to invest in. Michelle likens it to having your own GPS system for investing.
Throughout 17 chapters, "Plant Your Money Tree" breaks the technical jargon of investing down into bite-sized pieces. After reading this book, you walk away feeling educated and empowered.
'Invested' by Danielle and Phil Town
Best for: a beginner or seasoned investor who is looking for a good story coupled with investing advice
"Invested: How Warren Buffett and Charlie Munger Taught Me to Master My Mind, My Emotions, and My Money" is a must read that details Danielle's journey into the world of investing. A former attorney, Danielle was tired of her life and looking for a change when she turned to her father, Phil, for advice. Phil is a legend himself in the world of investing and told Danielle he would teach her everything if she was ready to roll up her sleeves.
"Invested" follows her year-long journey as she learns how to invest. Each chapter represents a new month and walks the reader through her investing ups and downs. Danielle details her system of researching stocks and what trends to look for as you build your investing practice. "Invested" is easy to read and highly entertaining. Danielle's struggles and triumphs are weaved within practical investing know-how to bring the world of investing to life.
'Broke Millennial Takes On Investing' by Erin Lowry
Best for: an investing newbie who has a lot of money questions and is looking for answers
The tag line for Erin's new book is "a beginner's guide to leveling up your money," and that's what it delivers. Erin's pledge to readers is that there is never a right time to start investing but investing is an integral part of building wealth. With a few tips, you can easily invest without being a financial expert.
Following the smashing success of Erin's first book, "Broke Millennial," "Broke Millennial Takes On Investing" is a perfect read for someone new to the world of investing who doesn't feel wealthy enough to start investing. Erin dispels this myth and many throughout the book.
Covering topics such as investing with robo-advisors and investing in socially responsible funds, "Broke Millennial Takes on Investing" offers loads of tips from well-known financial industry experts in easy-to-digest chapters. Although Erin is not a financial expert, she weaves compelling stories of her money and investing journey as well as the lessons she's learned along the way throughout the book to further educate the reader.