Traveling internationally is a great way to see the world and experience a different culture. Whether you're traveling to somewhere like the United Kingdom where they speak English, or to a faraway place like China or Thailand, traveling can broaden your horizons and teach you so much about yourself.
However, there are some potential risks to your money when you travel overseas - everything from pickpockets to having money stolen directly out of your hotel room. Learning how to keep your money safe when you travel is just as important as where you chose to visit.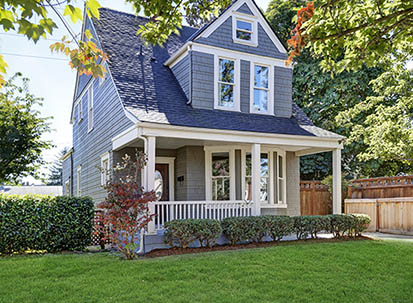 Find Your Home on RealEstate.com
Pick the Right Credit Card
Having a smart credit card strategy is just as important as remembering to pack your toothbrush and toothpaste. Each credit card you have offers all sorts of different perks, and it's important to know which cards to bring with you and which cards to leave at home.
When choosing the right credit card to travel with, take some time to survey the credit card benefits. Popular benefits that make a credit card travel worthy include:
Low or zero foreign transaction fees
Chip and pin credit cards
Cards that offer foreign travel assistance
Credit cards with luggage protection assistance in case your luggage doesn't make it off the plane with you or gets lost
Cards that offer a high level or rewards points or cash back for your purchases
It's generally a good idea to travel with two different credit cards and a debit card. You can choose one credit card to be your primary card and the second one to be used as a backup in case you experience fraud. If you're traveling with a spouse or companion, you might consider having that person carry a separate backup card as a safety measure.
You can use your debit card to access cash from ATMs all around the world. If you need cash, be sure to look for reputable ATMs that are attached to banks for an extra layer of security. Also, it's not a good idea to use your debit card for everyday purchases since debit cards are linked to your bank account. If you are a victim of fraud, it's possible for someone to access all the money in your bank account, which can put you in a pinch when you're traveling.
Before You Travel
To keep your money save when you travel, take care of these credit card-specific tasks before you board the plane.
Make the Calls
Be sure to contact each credit card company and even your bank to alert them that you'll be traveling. Having your credit card denied after spending a magical evening in Paris is the last thing you want. Check to see if you can flag an alert online in advance of your departure.
Make Copies
Photocopies might feel so 2018, but it's generally a good idea to make a photocopy of your passport and keep that copy in your hotel safe as a precaution. Along with that, why not make a copy of your credit cards as well just in case your credit card is stolen? Take a copy of the front and the back of your card so you have the international phone numbers handy.
Get an Rfid Wallet
A Rfid wallet protects a malicious attack on the chip in your credit card. Hackers are sophisticated and can skim the information on your chip credit card and use that information for fraud purposes. Many experts argue back and forth as to whether these types of wallets are necessary when you travel. Why not employ another level of security to protect your credit cards?
Protecting your cash and credit card when you travel can feel a bit like a cat and mouse game. Despite all the efforts you make, it's still possible to be a victim of theft. For this reason, be sure to check your credit card activity online every few days to double check all your charges, and keep all your paper receipts as proof of your charges. The most important thing to remember is traveling abroad can be an enjoyable experience, and with a few steps, you can protect yourself and your cash.