Whether purchasing property to use as your primary residence, a vacation home or investment property, Alaska real estate has much to offer. From its vast and unaltered landscape to its quaint villages and sea ports, Alaska is a nature lover's paradise. What's more, it's a buyer's market, and those looking at Alaska land and cabins for sale can expect to negotiate a fair purchase price.
If you're considering buying cabins or remote property in Alaska, here are a few things to consider:
Choosing a Property to Buy
The first step in your property search is to determine which property type will fit your needs. Are you looking for undeveloped land or a property with a cabin or other existing structure? Will the property be a primary residence, a second home or an investment? If it's a vacation home, how far are you willing to travel to access it? Would you prefer a remote Alaska property or something closer to town?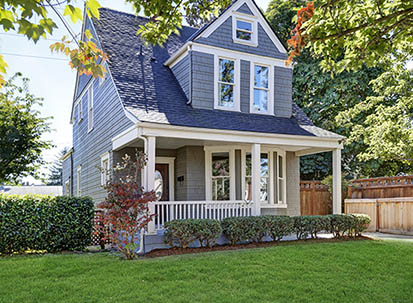 Find Your Home on RealEstate.com
Identifying your wish list and being as specific as possible with your real estate agent will help him or her to match properties that best suit your needs.
Viewing Remote Land in Alaska
After you've settled on the type of property you're looking for, your real estate agent will arrange a viewing of property listings that match your wish list. When it comes to viewing remote Alaska properties, you can never be too prepared. Debra Leisek of Bay Realty offers buyers the following advice when viewing remote property for sale in Alaska:
Get the right help. Choose a real estate agent who knows the area and property, including any seasonal restrictions for accessing the property.
Map the location. Arial and other maps, compass and knowledge of the location are all important to have on hand when looking at a remote property.
Have a travel plan. Make smart choices in how you are going to see the property. Make sure vehicles can handle the terrain and are in proper working order with enough fuel to get there and get back.
Be prepared. Check ahead for weather factors and possible problems. Wear proper clothing and bring seasonal survival gear, food, water and first aid.
Watch for wildlife. Know what to do in case you come across a bear or moose on the property, and make sure the agent or home seller is prepared to handle this kind of situation.
Loan Considerations and Owner Financing
If purchasing undeveloped land, you may find that your loan options are more limited than if you were buying an existing structure. Mortgage lenders often shy away from offering full financing for undeveloped land or unfinished cabins as there is no collateral and greater risk to the lender. In these cases, you may find you need a larger down payment or settle for a higher interest rate on your loan. You could also look for a remote property for sale with owner financing. While owner financing is less common than using a traditional bank loan, it could be an attractive option for both buyers and sellers, in some cases.
Whichever property or loan type you choose, the right amount of research and preparation can make buying a remote property or cabin in Alaska an enjoyable experience and a rare opportunity to enjoy the best that nature has to offer.