The presents are unwrapped, and the gallons of eggnog you drank was oh so tasty. We all love the holiday season, but not the debt that tends to linger for months and months. Experts suggested that consumers will spend an average of $1,007.24 during the holiday season, up 4.1 percent from the previous year. That means one thing: We all love to shop.
If holiday debt has you feeling like the Grinch, there are three simple steps you can take to pay off your debt quickly. With a little self-motivation and some elbow grease, you can say so-long to your debt; that is, until next holiday season.
1. Track Your Debt
Tracking your debt is one of the easiest ways to pay off your holiday debt. It's human nature not to want to glance at our debt in fear that it might start to multiply. However, seeing your debt is great motivation to ramp up your savings and get a strategy in place to pay it off before the holidays roll around again.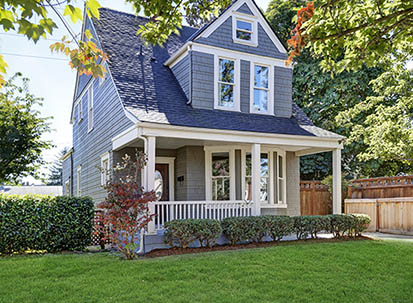 Find Your Home on RealEstate.com
There are lots of mobile apps that you can use to track your debt. Each one offers different pros and cons, so the best suggestion is to try a few until you find one that keeps you motivated. Some fan favorites include:
Clarity Money
A free and fun mobile app that lets you see what's going on with your money in one snapshot. The app also offers suggestions to cut down on expensive household bills like cable, internet and your cell phone plan.
Mint
Another free mobile app that is the OG of budgeting and saving apps. Mint offers you ways to set up a budget, track your spending and pay off your debt.
You Need a Budget
This robust mobile app and desktop software isn't free ($6.99 a month after a free 34-day trial), but is great for someone who is looking to set goals, set up a detailed budget and track your spending penny by penny.
A mobile app might not be your thing. There's nothing wrong with tracking your debt manually with an Excel spreadsheet or a handy Post-It note. Whichever way you chose to track your debt, make sure you have detailed debt list so you can strategize which debt to pay off first. Include on your list:
Debt amount
Interest rate
Minimum monthly payment
2. Maximize Low Interest
When you're trying to pay off debt, the lowest interest rate wins. Looking at your current credit cards and debt, ask yourself a few questions:
Is there a card that offers low-interest rates (7 percent or lower)?
Can I get a 0 percent of low-interest rate transfer offer?
Can I move my debt onto the credit card with the lowest interest rate?
Your goal is to pay off your debt ASAP. However, if it looks like it will take you a few months to achieve that goal, you're going to need a strategic plan. By positioning your debt onto the credit card with the lowest interest rate, any excess debt payments will work more effectively to cut down on your overall debt.
There are lots of handy calculators you can use that will show you how fast you can pay off your debt given different monthly payments. The more money you can free up in your bank account and put towards your debt, the faster you can pay it off.
3. Cut Out Mystery Spending
We are all guilty of mystery spending. Maybe your guilty splurge is shopping or eating lunch out with your friends. For each of us, there is one category of spending that we tend to go over budget on consistently.
To figure out what your mystery spending category is, you can use a mobile app mentioned above to track your spending, or simply print our your two most recent bank statements. With the bank statements in hand, grab a couple of highlighters and begin to highlight different categories. Once you've categorized all your spending, add up each category. Your mystery spending category should appear.
Set a goal to trim your mystery spending category by five, 10 or even 20 percent for a few months. Take this savings and send it directly towards the debt your working to pay off. Before you know, your debt will vaporize.