Many home buyers are shocked when they sign papers to buy their first homes. The unexpected fees in escrow can be breathtaking. Educate yourself beforehand and the hidden costs won't shock you. You'll still have to pay them — most of them, anyway — but you will be prepared.
Fees should pay for a specific service rendered, but other fees can creep in. Ask your lender and real estate agent what each fee actually pays for, and who did the work. Some of these may be negotiable.
Lender Fees
Lender fees are mostly expected. You'll pay for services performed, such as appraisal, credit report and processing fees. You will also probably pay an underwriting fee, although some lenders call it an admin or application fee.
If no one can explain what a fee is actually for, it might be negotiable.
Unexpected lender fees include a flood certification (someone looks at a map to determine if you are in a flood zone) and a tax service fee, which pays someone to monitor whether or not your property taxes are paid on time for the life of the loan.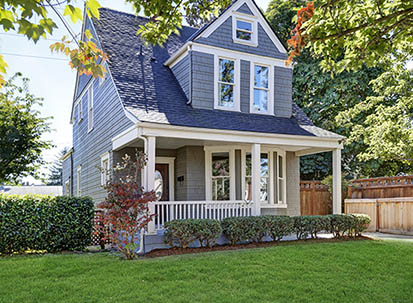 Find Your Home on RealEstate.com
Watch for hidden costs that have nothing to do with an actual service, such as a "lock" fee or a "commitment" fee.
The most mysterious lender fee you will pay is a fee or a credit for the interest rate you get. This fee is traded against the interest rate. To get a low rate, you will pay a fee, or if you choose a high enough interest rate, you might get a credit to cover all the other costs of your loan. (Thus, a "no-point, no-fee" loan).
Escrow Fees
Escrow fees pay for the escrow agent, who takes in money and instructions, disburses money, distributes paperwork and records deeds per instructions everyone has signed.
Escrow fees are only surprising when they are very high. In some states there is a huge variation between providers. Escrow fees on purchases tend to be much higher than those on refinances.
Title Fees
Title fees pay for someone to search the title history of your new home to ensure you are buying your property without any hidden restrictions or ownership issues. Surprising title fees can include title insurance, endorsements, riders to the policy and a myriad of hidden costs that no one can exactly explain. Google "What is a loan tie-in fee?" and you'll see there are many opinions about this, but no definitive answer.
If no one can explain what a fee is actually for, it might be negotiable.
Governmental Fees
The County Recorder records grant deeds, deeds of trust and mortgages, and charges for the service. In most counties in the U.S., a transfer tax on purchases will be charged.
What catches many people by surprise is that cities can also charge transfer taxes. This tax is usually larger than the county transfer tax. To make it even more confusing, adjacent cities may have different policies. In San Jose, for example, the transfer tax is 0.33 percent of the purchase price, but most neighboring cities charge nothing.
The cities of Berkeley and Oakland charge 1.5 percent of the purchase price, while neighboring Hayward charges 0.45 percent.
Los Angeles charges 0.45 percent while no cities in Orange County charge any transfer tax.
As you can see, it varies dramatically and is often the single biggest charge in escrow, so do some research beforehand. Search "Who pays what" in your state.
Real Estate Fees
Finally, there are a number of fees you might pay in escrow related to the purchase and not the loan. Most of these are for services someone has performed.
You might pay for a pest inspection in advance or in escrow, or the seller may have had one done at his or her cost. (You might consider doing your own anyway.)
A home inspection is also a good idea. They aren't cheap, but they provide expert eyes, whose judgement is more objective than yours. The seller may have already done this, but again — consider getting your own.
If you are buying in a rural area, you might need well and septic inspections. These are costly, but necessary if there is any question. Hidden problems are very expensive.
If you are located in a hilly or mountainous area, you'll want a soils report — this is a good idea if there is any suspicion of erosion.
Your appraiser might recommend a foundation or roof inspection if he or she see signs of trouble. If so, don't skip it.
Finally, you may be asked to pay for a transaction coordinator. This person handles all the paperwork details of the real estate transaction. While the fee isn't generally negotiable, who pays for it is. This is the agent's work; ask him or her to pay for it.
Ask for an Estimated Settlement Statement in advance of signing papers, and hidden fees won't ruin your day.