Your wedding day is by far one of the best days of your life. It's also one of the most expensive. In 2018, the average cost of a wedding skyrocketed to $44,000. That's enough for a down payment on a house in most cities and certainly enough to fund many money goals, like paying down student loan debt.
So why do we spend so much money on weddings? It's what everyone else does, so why not follow along? However, there are some sneaky tricks to save money on the three most significant wedding expenses: photography, location and food and beverage.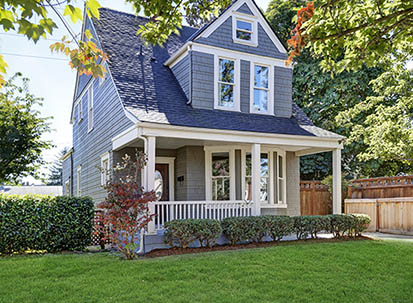 Find Your Home on RealEstate.com
How to Save on Wedding Photography
Photography is one of the biggest wedding expenses. Many photographers charge anywhere from $2,500 and up for a simple wedding day package. The more photos you want, the higher the price tag.
The good news is that there are loads of mobile apps and online companies that help you capture all your wedding day moments for a fraction of the price. You can put your guests to work on your wedding day by encouraging them to snap away and share their pictures.
Eversnap
This iOS app is free and allows you to create a custom digital wedding album on the Eversnap site. Once you create your album, you can give your guests a custom code that will allow them to upload their photos and videos of your wedding.
Ceremony
A free iOS and Google Play app that enables guests to gather photos and videos that can be shared anywhere. You can order professional-quality prints through the app as well and stay connected to guests.
Shutterfly Share Sites
A free iOS and Android app where guests can share and view photos from your special day. Through the app, you can also create a wedding photo book and print your photos for keepsakes.
How to Save Money on a Wedding Venue
The location for your wedding is enviably the most essential detail of the whole planning process. A bride to be can spend months, if not years, slaving over locations to find the perfect place to say I do.
There are lots of choices when it comes to your wedding location, everything from fancy ballrooms to ritzy hotels. These options can also come with steep price tags. One of the best ways to cut the cost of your location fees is to think outside the box.
Sites like Airbnb and VRBO are great options for your vacation stays, but also can be great options for your wedding day location. Many hosts will offer their homes and backyards for special events such as weddings. Not only will this create an intimate environment, but you also have access to a kitchen and bathrooms for a complete all-in-one wedding location. Make sure you let the host know ahead of time that you're interested in booking his or her home for a wedding so you can make sure your event will go off without a hitch.
Best Wedding Food on a Budget
The days of stale ballroom wedding food as your only option are long gone. One of the best ways to save money on the food and beverage on your wedding day is to be creative. Think food trucks.
So many food trucks will cater your wedding at a fraction of the price and offer restaurant-quality food. Many food trucks offer specialty food, everything from wood-fired pizzas and authentic gelato to gourmet burgers and more. There's also nothing like a food truck to create an original experience for your guests and certainly a day to remember for all.
It is possible to have a fantastic wedding and not blow your budget. When you're planning your wedding, think about ways you can save on photography, location and food and beverage to cut thousands out of your wedding budget while still creating a once-in-a-lifetime wedding day.