Saving more money is a great new year's resolution. No matter what happened to your savings in 2018, a new year brings new opportunities to supercharge your savings. The best place to start is with your list of goals that you want to achieve this year. Your goals will give your money direction throughout the year and serve as motivation to save, save, save.
Know Your Numbers
The easiest way to grow your savings is to start with analyzing how you're currently spending your money. Most of us like to skip this step, but this step is a vital piece to growing your savings this year.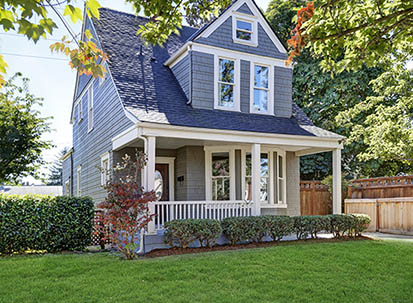 Find Your Home on RealEstate.com
It's easy to create a list of your expenses without having to be a math whiz. Whether you chose to use a mobile app like Clarity Money or Mint, or simply track your spending in the notes section on your phone, commit to a 30-day, know-your-numbers practice.
As the famous saying goes, "The proof is in the pudding." Once you've got a good list of where your money is going, you can take some time to figure out if you're overspending in areas that you want to change. This is powerful information that you can use to reroute your spending towards your savings goals this year.
Grow Your Savings
Knowing your numbers is a big piece of growing your savings. However, where you put your savings is critical as well.
Spend some time doing a little tidying up of your finances to find places where your money might not be best positioned to meet your goals.
Is your savings in a high-yield savings account that will earn more interest over a traditional bank account? Places like Marcus and Ally Bank are great ways to boost your savings.
Are you paying high fees on your investments in your 401(k), IRA or Roth IRA that are dragging down your earnings?
Do you have debt on a high-interest-rate credit card? Can you move that debt to a lower interest rate, preferably 0 percent interest credit card?
Are you overpaying for common monthly expenses like your cell phone plan, internet or cable bill? Did you know a simple call to those companies to see if you're on the best plan could add $25+ per month to your savings?
Negotiate for Savings
Negotiating can be a handy tool to help you supercharge your savings. Typically, when you think about negotiating, images of a used car salesperson come to mind. The good news is that negotiating doesn't have to be a daunting task.
Negotiating is as simple as asking the question, "Am I getting the best deal possible." You can use this strategy for everything from buying a new car to getting the best interest rate on your credit card. Some commonly overlooked places to use negotiation to save more money include:
Credit card interest rate (Yes, you can get this reduced.)
Credit card annual fee (Yes, you can ask to waive this.)
Cell phone plan (You may not be on the most cost-effective plan.)
Cable and internet bill (You may not be on the most cost-effective plan.)
Refinancing your student loans (You could save a lot by refinancing.)
No matter what your savings goal is for 2019, utilizing these three steps can help you easily supercharge your savings.