Are you looking to buy your first home? You may be suffering from sticker shock when you see how much cash you need to get in and what your monthly housing cost will be. This explains why "first time home buyer incentives" is a very popular search term. Let's take a look at what you might find, what's real and what's not.
We've already examined first-time home buyer government programs, so let's take a look at extraordinary programs offered to low- to moderate-income households.
Three Different Types of Home Buying Assistance
Help for first-time home buyers comes in three forms: grants, loans to help make the down payment or mortgages with below-market interest rates or costs.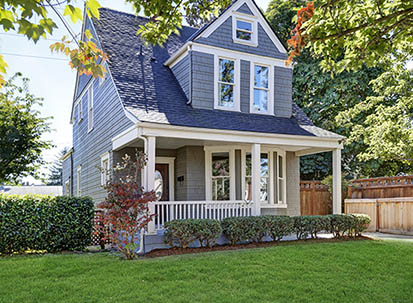 Find Your Home on RealEstate.com
Down Payment Grants
A grant is literally a gift of money that you can use toward the down payment or closing costs. Outright grants are pretty hard to find and are most likely to be found through local nonprofits that operate regionally or even locally. You may find yourself going down a lot of rabbit holes in your search for them, but in the end it's worth the effort.
For local nonprofits, search for first-time home buyer grants in your community.
One national provider is National Homebuyers Fund, Inc. (NHF) This corporation offers grants of up to 5 percent of the mortgage loan amount. NHF operates in multiple states, but not in all 50.
A small handful of lenders offer grants of up to 2 percent of the purchase price of your home to help with closing costs. While you will still have to come up with at least 3 percent down, having someone else pay for your closing costs while still getting a conventional mortgage can be very useful.
Down Payment Assistance Loans
Loans to help with the down payment are offered by state and local governments and nonprofits as well. In some cases, they can contribute enough to the down payment to help you avoid mortgage insurance, a significant savings over the time you own your first home. They almost always carry below-market interest rates. Some do not require payments until you repay the loan entirely upon the sale or refinance of the home, and a few even offer forgiveness if you meet certain criteria.
The State of Washington, for example, offers the Home Advantage Down Payment Assistance Program. This program provides a loan of up to $10,000 for down payment assistance. The loan carries an interest rate of 1 percent and payments are deferred for 30 years. (!)
Loans That Turn into Grants
Some states and nonprofits offer loans to help with the down payment that – under specific circumstances – do not ever have to be repaid.
Illinois, for example, offers the Illinois Housing Development Authority IDHA Access Forgivable Loan. You may borrow up to 4 percent (to a maximum of $6,000) of the purchase price of the home to help with your down payment. The loan is interest-free and payments are deferred. The loan is forgiven monthly over a 10-year period. If you live in the home for 10 years, you never have to pay a dime back.
Special Mortgages at Low Interest Rates
The incentive that is most commonly found in internet searches is also the hardest to find in real life: a mortgage with a below-market interest rate. Search for "lowest interest rate mortgages" and once you sort through the weeds, you'll find that the lowest rates (in general) are those offered by any lender who can offer an FHA, VA or USDA loan. (But the FHA and USDA loans require mortgage insurance, and the VA loan is only for veterans.)
However, there are some exceptions. The State of Oregon, for instance, offers the Oregon Bond Residential Loan Program. This program offers two different ways for first-time home buyers to save on their mortgages.
The Rate Advantage Home Loan offers an interest rate that appears currently to be about 0.500 percent lower than market. Your income must be low enough to qualify as low to moderate income for your area, and you must otherwise qualify for the loan as you normally would.
The Cash Advantage Home Loan carries an interest rate about the same as market, but offers a grant of 3 percent of closing costs toward the purchase price.
These loans are written to conventional standards, but rather than being sold to Fannie Mae or Freddie Mac, they are purchase by the Oregon Bond Residential Loan Program.
Finding Your Program
You might be under the impression that getting one of these incentives is a lot of work; you would be right. There is no one place to point you to that has all your options. But if you know what to look for, we hope the search is a little easier and a little more fruitful. Let's be honest: Free money is worth the effort.