The end of the year is fast approaching, and before you know it, 2019 will be here. Before you pull out your confetti and champagne to ring in the New Year, consider a few of these smart money moves.
Flexible Spending Account – Use It or Lose It
If you work for a company, you most likely have access to a Flexible Spending Account (FSA). These accounts are a popular way to save pre-tax dollars that you can use throughout the year for healthcare expenses. In 2018, you can save $2,650 in an FSA, and in 2019 that amount increases to $2,700.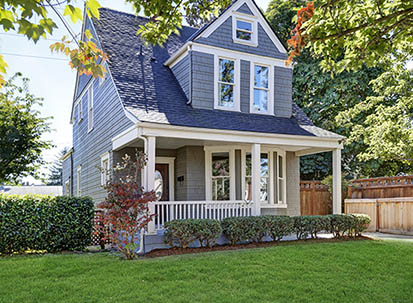 Find Your Home on RealEstate.com
FSAs are great if you know you're going to have significant healthcare costs throughout the year. However, you should be careful with what you save in an FSA. Whatever you don't use in each year goes away at the stroke of midnight on January 1, 2019, and you start all over again. For that reason, if you find yourself with some money lingering in your FSA, it's time to go shopping.
What can you buy? There are over 4,000 products you can purchase with FSA funds, and the FSA Store is a good place to shop (yes, a whole online store where you can spend your remaining FSA funds). Here are some examples to consider.
Sunscreen
First-aid kit
Vitamins
Ovulation tests
Condoms
Over-the-counter drugs
Travel essentials
Acne treatment
Budget Like a Pro
Budgeting has a bad rap. It's time to stop looking at your budget as something that tells you what you can't spend money on, and start looking at your budget as a tool to help you achieve your goals. You've got stuff you want to do in life — buy a house, move abroad, start a business, etc. — and those amazing goals need a plan of action to achieve them.
Don't wait until the new year to start tracking your money. There are lots of great mobile apps and programs that can help you step up your budgeting game in 2019. Here are some favorite budgeting apps:
If an app isn't your thing, there are plenty of budget templates in Microsoft or other platforms that you can use to track your spending. There's also nothing wrong with using paper and pen to create your budget each month.
Put Your Bonus to Work
Consider yourself lucky if you receive an end-of-the-year bonus check from work. Those checks are always a welcome surprise, even if the IRS gets a hefty chunk of your check. Before you go out and blow your bonus check, consider putting that money to work for you.
Make an Extra Contribution to Your 401(k)
If you haven't maxed out your contributions for 2018, why not make an additional tax-deductible contribution for the year?
Fund a Roth IRA
You can contribute up to $5,500 in 2018 in a Roth IRA, and it's a great way to supercharge your retirement. Plus, any contributions you make to a Roth can be withdrawn penalty and tax-free at any point in time.
Invest in Your House
Maybe you need a new roof, or you want to get a Food Network-worthy kitchen. Invest your bonus in house renovations or projects that give you the best bang for your buck, like bathrooms, kitchens, windows and curb appeal projects.