Managing money can be tough these days. With record levels of student loan debt, stagnant wages and rising living costs, it can feel harder than ever to get ahead.
In spite of these challenges, there are some major advantages to managing your money in today's world. Namely, the vast number of free and low-cost financial tools and resources available to help individuals better manage their money — oftentimes, with a few clicks on a smartphone.
Make sure you're tapping into these resources so you can make sure you're getting the most from your money.
1. Empower
Keep your spending in check, no matter where you are, with the Empower app. Empower tracks your money to help you stick to your budget. You can link your various accounts to the app to see your balances, transactions and bills in one place. Plus, Empower offers extra motivation with tips to help you save even more.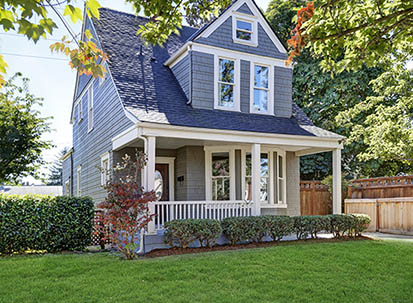 Find Your Home on RealEstate.com
2. Personal Capital
Like Empower, Personal Capital lets you link up all of your accounts and track them in one place. But with additional resources like the free Investment Check Up that shows you exactly what kinds of assets you should be investing in based on your goals, Personal Capital can help you build a more comprehensive financial plan. One that includes valuable tools for investing, in addition to day-to-day cash flow management. You can also opt to work with one of their financial advisors if you'd like more on-on-one advice.
3. Digit
If setting money aside to save and invest is your biggest challenge, Digit might be your new best friend. Digit analyzes your income and your spending to figure out how much you can afford to save each month and automatically transfers that money from your checking account into your Digit account for you. In other words, if you suck at saving money, Digit can do it for you.
4. Credit Karma
Keep track of your credit score and get specific tips on how you can improve your credit with the Credit Karma app. The app will show you how factors like your payment history impact your credit score. It also has tools that let you simulate how taking certain actions, like applying for a new credit card, will affect your credit score.
5. Ebates
Before you buy anything online, be sure to visit Ebates or another cash-back portal first. By shopping through the Ebates portal, you can earn cash back on purchases you make at many major retailers.
6. Honey
This browser extension will automatically search for coupons and promo codes to apply to your purchases when you're shopping online. You don't have to spend your own time scouring the web for the best promo code, Honey will do it for you, testing out various promo codes when you get to checkout and applying the best one.
7. Your Bank and Credit Card Apps
It's always helpful to download and use your bank account and credit card apps. Not only will this help you keep better tabs on your money when you're on the move, but many of these apps also have valuable tools and resources like mobile check deposit and ATM locators.
8. Personal Finance Podcasts
There's arguably no more important resource for managing your money than the one that provides you with the motivation to actually follow through with your financial plan. Which is why subscribing to a few money themed podcasts can be particularly helpful.
Some of my favorites are So Money with Farnoosh Torabi, How to be a Financial Grown Up with Bobbi Rebell and The Clever Girl Finance Podcast with Bola Sokunbi. Find a podcast that speaks to you and use it as consistent motivation to take action toward your financial goals.
Yes, managing your money can be tough, but if you leverage the many tools and resources available today to help you maximize it, you can make the process a heck of a lot more easy — and enjoyable.