You see a doctor when you get sick, so it would only make sense to hire a financial planner when you're trying to achieve a financial goal. There's a common perception that financial planners only work with wealthy clients. In recent years, many younger financial planners are shaking things up and have created business models to suit just about every budget and income level.
Before you get ready to hire a financial planner, there are five questions that you should ask to make sure you're a good fit for one another. Just like seeing a specialist when you have a medical issue, financial planners aren't one size fits all.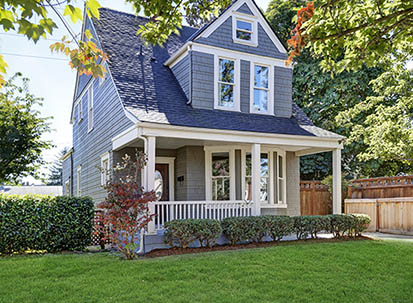 Find Your Home on RealEstate.com
1. What are Your Credentials?
There is a difference between a financial planner and a Certified Financial Planner. To call yourself a financial planner, you need to pass a state-level exam. Many financial planners work for big companies like Merrill Lynch and Northwestern Mutual. Certified Financial Planners have different criteria.
Certified Financial Planner are held to a higher ethical standard and must always seek to do what is right for the client first. This is called a fiduciary, and there has been a lot of buzz in the media regarding financial planners and their fiduciary duties to a client. A CFP® is required to pass a more extensive exam and become an expert in different areas of financial planning, including taxes, retirement planning, insurance, budgeting and saving and estate planning.
Before you hire a financial planner, be sure to ask the person what his or her credentials are. If you're interested in hiring a Certified Financial Planner, you can search for one in your local area.
2. What are Your Fees?
Financial planners charge fees in a couple of different ways:
Fee-only: The financial planner will not receive any commissions and charges a flat fee for his or her services.
Commissions: The financial planner can receive commissions for any products, such as life insurance, that he or she recommends and sells to you.
Combination: The financial planner can receive both a flat planning fee as well as commissions for any products that you purchase.
Depending on your financial goals, you may choose one fee model over another. Be sure to ask your financial planner which fee model he or she uses upfront so you won't have any surprises. If your financial planner uses the fee-only model, he or she will usually refer to other financial professionals to complete any transactions, like life insurance sales, that are recommended to you in your financial plan.
3. What is Your Niche?
Most financial planners specialize in a niche, so it would only make sense to hire a financial planner that is an expert in the niche that will serve your goals. For instance, some financial planners specialize in areas such as:
Retirement planning
Budget creation and planning
Investment management
Planning for special needs children
Debt payoff planning
Employee benefits
Estate planning and charitable giving
Many financial planners will specialize in a few different areas as well. When choosing a financial planner, be sure to ask what his or her specialty niche is as well as the typical client that the person works with. Some financial planners will also specialize in working with pre-retirees, millennials or corporate employees. Therefore, be on the lookout for the right financial planner for your needs.
4. How Do You Work With Clients?
Financial planners have introduced some new and exciting ways to work with clients in the last few years. It's common for financial planners to work remotely and offer online planning sessions to meet with clients in any state. Sure, countless financial planners will work locally and offer face-to-face sessions as well.
Financial planners have also introduced alternatives to the traditional financial planning model. Full financial plans can be expensive, costing over $1,000 for a plan. Many younger financial planners have introduced membership-style financial planning models where a client will pay a smaller up-front fee and then be charged a monthly ongoing planning fee. This has become a popular planning model in the last few years.
5. What Happens Next?
Financial planners are not one size fits all. The growing trend with financial planners is to offer many pricing models for how they work with a client. This is great news for you. However, what happens after your initial financial planning session? Asking the question, what happens next, will help you understand how to proceed after your financial planning session. Will you have an annual review with the financial planner, or are you simply hiring the person for a one-time planning session to meet a specific goal or need?
There's a financial planner out there to meet your financial goals. As a rule of thumb, interview at least two different financial planners to find the right one for you. These five questions are a great place to start so you'll know what to expect when you hire a financial planner.