When it comes to real estate contracts for buying or selling a home, contingencies hold the key to either big savings or large potential losses. What do you need to know about them?
Gambling on Contingencies: Are You Feeling Lucky?
A contingency is a condition (or clause). In other words, you are making an offer to buy a home provided certain conditions are met. The more contingencies you can include in a purchase offer, the better; conditions provide more opportunities for you to walk away, ensuring that you get a deposit refund if something turns up that you don't like. However, demand too many contingencies and your offer could get shot down by a seller who's afraid you may walk away.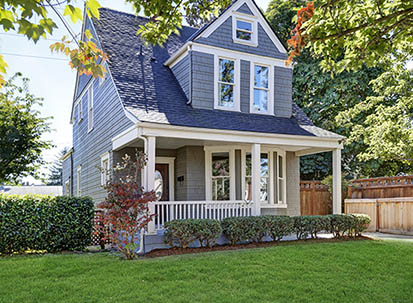 Find Your Home on RealEstate.com
What's more important to you? Making sure you land this home or making sure you don't end up losing your precious capital?
What Contingencies Should I Include in My Purchase Offer?
You can dream up almost any type of contingency. There's no guarantee that a seller will accept it, though.
Here are six common contingencies to contemplate:
1. Appraisal Contingency
An appraisal contingency states that the buyer is entitled to cancel a contract and receive a refund of his or her deposit if the property does not appraise for a minimum amount (normally the purchase price).
2. Financing Contingency
This condition — the most useful for buyers and the easiest to manipulate — makes the contract contingent on the buyer's ability to obtain financing at a certain loan-to-value, interest rate and term. If not, the buyer can walk or the seller can boot the buyer if he or she can't provide proof of a mortgage commitment in a specified period of time. Think about this carefully and be realistic: An offer contingent on 100 percent financing at a 4 percent rate is unlikely to get accepted, whereas an offer contingent on 70 percent LTV and a max rate of 7 percent may.
3. Repair Limits
This condition gives the buyer an out should the required repairs be found to exceed a specific dollar amount or percentage of the purchase price. However, most properties that need serious TLC are now sold exclusively on an "as-is" basis.
4. Zoning
Investors hoping to make big bucks by buying up bargain properties and changing the land use will find this contingency helpful. Getting your hands on a prime lot, which now holds a single-family home but could accommodate a condo building or hotel, equals massive potential.
5. Spousal or Partner Approval
Speed is essential today. Offers can stack up in hours and, if yours isn't in, you could lose out. Making your offer contingent on your spouse's or partner's review of the property can ensure you are in the running without the 100 percent commitment. This condition allows investors to confirm hunches on potential value and has probably saved many marriages as well.
6. The Secret Golden Clause
A "kick out" clause is used when a contract is contingent on the buyer selling his or her current home. The condition allows the seller to continue to market the home to other buyers. If a qualified buyer makes an offer on the home, the seller gives the previous buyer a time limit to either remove or exercise the contingency.
The kick-out clause must be carefully drafted to protect the seller. This is one of those situations where a real estate attorney should be consulted.
Making Backup Offers
What does buying a house on contingency mean for others who are interested? You shouldn't just pass over homes you like because they are already under contract. Deals fall apart all the time for all types of reasons, especially when they have many contingencies. If you like a home, ask your real estate agent to submit a backup offer or perhaps you can even get the current offer kicked out.