The first question you'll be asked when you meet with a mortgage lender is "how much do you make?" That's easy, right? Maybe not. To get a realistic idea of what you can buy, you'll need to understand what income can be used to qualify for a mortgage.
What Do Underwriters Look For?
This is confusing at first, but what you think you make and what an underwriter gives you credit for can be different. The underwriter's job is the make sure that you have the ability to repay the mortgage over the life of the loan. When doing so, the underwriter might discount, or completely disallow, some of your income. Why is that?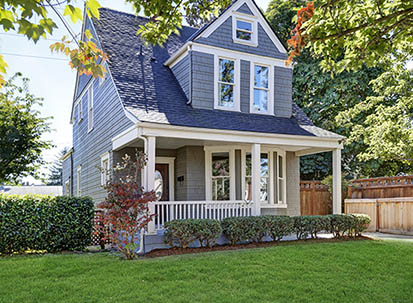 Find Your Home on RealEstate.com
As a result of the financial crisis, it has become important for lenders to verify not only what you currently make, but how stable, predictable and steady your income will be.
So basically, what you make today has become less important than your earning history and how likely it is that your income will remain steady. Most people have income that varies at least a little bit, so there are a few things the underwriter will have to consider.
Work History Required for Mortgage
If you are brand new to your job, you'll have to prove yourself before your income can be counted. This does not mean that you must be in your present position at your current company for two years, but rather that you must have a couple of years of history in your profession. You can switch companies or take a promotion and still qualify for a mortgage. If you switch industries, however, or undergo a significant change in job function or how you are paid, you'll need to establish a new two-year history.
For example, if you switch from being salaried to commission sales, even within the same company, you'll have to prove yourself for two years.
College counts, however! If your job is new but it's related to a degree you just earned, it counts.
Income Required for Mortgage
Base Salary
If you are paid as a W2 employee and have established a track record, 100 percent of your base salary always counts. If you have recently received a large increase, you will have to provide a reasonable explanation, but it should count.
Bonus Income
Bonuses, however, are not guaranteed, so the underwriter has to make a judgement about how likely you are to receive them for at least five years. How does the underwriter do this? If your company has awarded you bonuses for at least two years, the underwriter deems it likely that the employer will continue to do so. If your bonus has remained steady or increased, the underwriter will average the last two years. If the bonus amount has dropped, the underwriter wants an explanation to count anything at all, and he or she will use only the most recent year.
If you switch companies, bonuses will not count until you've established a track record at the new company.
Does Commission Count as Income?
Commission income varies, so the underwriter will want to see commission earnings for at least two years. Like bonuses, if your income is rising, the underwriter will average the last two years; if it's declining, he or she will use the lower of the last two years.
Stock Options/RSUs
Most lenders will not consider income from stock options or restricted stock units (RSUs) in the income equation, because the value of the stock could change dramatically from one year to the next. If so, the value of the income stream will also change.
Notes, Child Support and Spousal Support
If you receive monthly income from a note, child support or spousal support, that income can be used to qualify if you can document that you have been receiving it consistently for at least six to 12 months and that you will continue to receive it for at least three years.
Proof of Income for Self-Employed
If you are self-employed, your qualifying income will be your net cash income as disclosed to the IRS. This means that the underwriter will use the net income that you declare on your Schedule C, but he or she will add back in non-cash expenses, such as depreciation.
You must also have a minimum of two years in business, as documented by a combination of sources, such as a physical business address, a web site, a business phone number, tax returns and a letter from a CPA that states that the person has been preparing your taxes for two years or more. You won't need all of these, but enough to convince an underwriter that you are indeed in business.
In a Nutshell: What Counts As Income For A Mortgage?
Any income that is stable, predictable and likely to continue can be counted, as long as you can document it.